The Hollywood Legend Behind Li Jun Li's Role In Babylon - Exclusive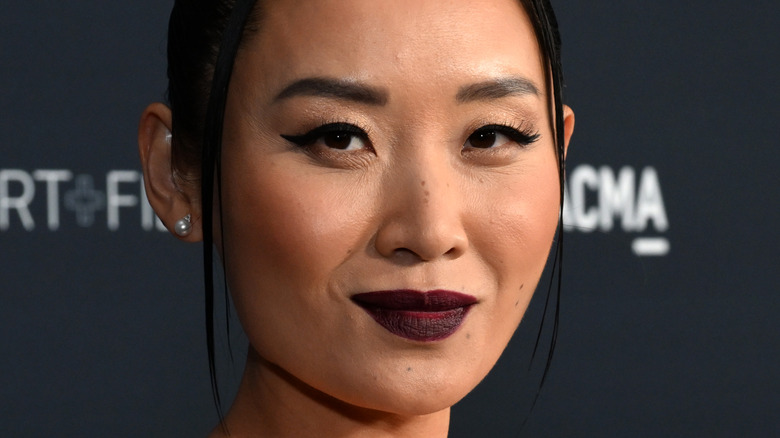 Michael Kovac/Getty Images
Many of the characters in "Babylon" — writer-director Damien Chazelle's massive chronicle of 1920s Hollywood in all its debauchery and madness — are loosely based on real historical figures from the industry at that time. Margot Robbie's aspiring actor, Nellie LaRoy, is inspired by silent era sex symbol Clara Bow, while Brad Pitt's star-in-decline, Jack Conrad, is modeled after leading men like John Gilbert and Douglas Fairbanks, who could not successfully make the transition to sound pictures.
One of the most fascinating characters in the film is Lady Fay Zhu, played in mesmerizing fashion by Li Jun Li. Lady Fay is first introduced during the film's opening party, in which — dressed in a top hat and tuxedo — she sings an extremely raunchy song of the period to a drunken, appreciative audience. We later see that in addition to her job as a late-night chanteuse, she's also an actor, writes title cards for silent films, and even helps out at her parents' laundromat to make ends meet — since performers were not exactly showered with riches at the time.
"Damien has mentioned that back in the day, actors weren't considered the same way as they are today," Li told Looper in our exclusive interview. "Hence the line in the film, 'No actors or dogs allowed,' because actors these days were always juggling multiple jobs at once."
While some of the details of Lady Fay's life have been created for the film, she — like the other characters — was inspired by a person who existed in real life and navigated institutionalized Hollywood bigotry to become a star in her own right.
Lady Fay was modeled on this precedent-shattering actor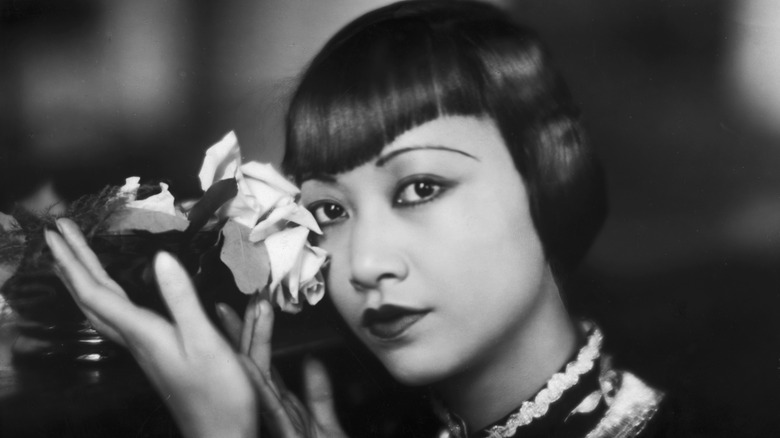 General Photographic Agency/Getty Images
The real-life screen personality that Lady Fay is based on was Anna May Wong, widely considered the first Chinese American actor to become a movie star. Born in January 1905 in Los Angeles, Wong knew from a young age that she wanted to be in the movies and landed her first screen appearance as an extra in the 1919 film "The Red Lantern." Her first lead came at the age of 17 in 1922's "The Toll of the Sea," one of the first films made in Technicolor (via New York Public Library).
While Wong worked steadily in Hollywood — successfully making the jump to talkies with the 1930 production "The Flame of Love" — she was constantly relegated to supporting roles or stereotypical "Asian" characters, which eventually drove her to find work in Europe. Even after Paramount Pictures lured her back later in the '30s, she still had to fight against the prevailing bigotry in the business.
"[Wong] was famously known for saying she had died a thousand deaths because she was in so many films, in all of which she played the villain and was killed in a crude manner of some sort," Li Jun Li told us about the star, who eventually starred in 1951's "The Gallery of Madame Liu-Tsong," the first TV show led by an Asian American actor. "She was always pigeonholed to play either the dragon lady or some fetishized version of 'Oriental' something."
Li says that many of the qualities that make the fictional Lady Fay stand out in "Babylon" were ported over from Wong's life. "What really stuck out for me was her resilience through all of the struggles and hardship she had to endure in that world, being one of the only POCs in the industry," Li explained, "and how little she cared about what other people thought. She has developed quite a thick skin, being in this industry for that long and seeing everything over the years."
"Babylon" is in theaters now.