Emily In Paris Creator Provides Some Clarity On That Season 3 Cliffhanger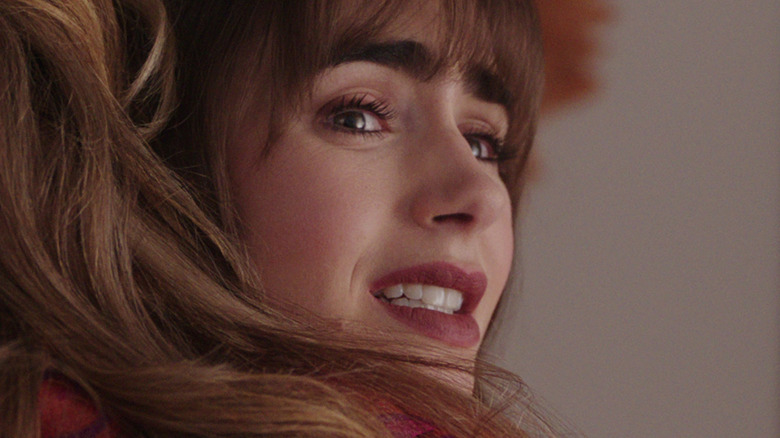 Netflix
The below article contains spoilers for Netflix's "Emily in Paris" season 3.
It's no surprise that "Emily in Paris" has taken off. The series has all the benchmarks of some of the most beloved romantic comedies ever written. Beautiful destination city? Check. A likable lead who's chasing her business ambitions? Check! And, of course, you'd better believe that there is more than one viable choice for Emily (Lily Collins) when it comes to love interests.
Unfortunately, the many mixed-up feelings between the central characters of "Emily in Paris" may have gotten a few wires crossed at the end of Season 3. Just as Gabriel (Lucas Bravo) and Camille (Camille Razat) were about to tie the knot, Camille suddenly decided to end things on the spot, pointing out how Emily and Gabriel are obviously in love.
Worse, this shocking revelation caused Alfie (Lucien Laviscount) to leave Emily. By the end of "Charade," there was nothing but a trail of heartbreak. With so much wreckage left in the wake of the Season 3 finale of "Emily in Paris," it's up to creator and showrunner Darren Star to sort things out for fans eagerly awaiting the next chapter of the story.
Things are going to be very complicated in Season 4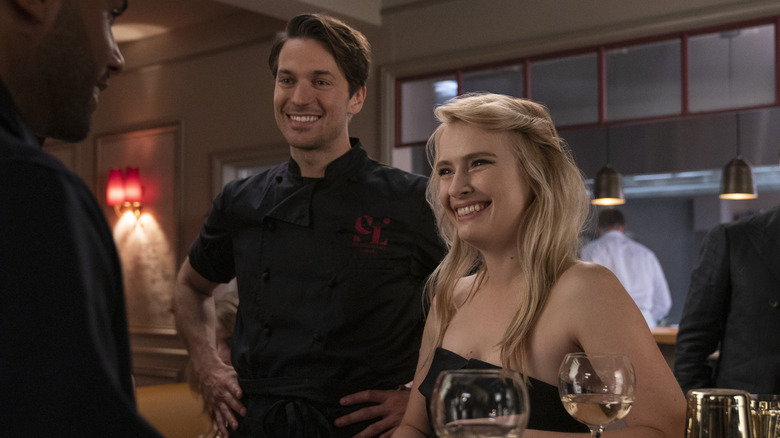 Netflix
"Emily in Paris" creator Darren Star sat down with Entertainment Weekly to discuss the shocking ending of season 3 of the Netflix dramedy. The showrunner had some juicy hints at what will be coming for Emily, Gabriel, Alfie, and Camille in Season 4 of the popular series.
First, Star made it clear that he doesn't think Alfie will be leaving the series following his breaking things off with Emily. "I think Alfie is already very much embedded in the lives of these characters and work and everything like that," Star said. "So the question moving forward is, how so? He works with Gabriel, he worked with Emily, but it's definitely going to be a lot more fraught next season."
With all these emotions bouncing off each other, it seems like most of season 4 of "Emily in Paris" will be in damage control mode. However, Star pointed out that Camille's pregnancy and her friendship with Emily will challenge any potential romantic relationship Emily might have with Gabriel. "I don't think this implies that Gabriel and Emily are suddenly gonna race into each other's arms," Star said. "I think it's an obstacle. I think there's a lot of messy business between them that would need to be resolved before they honestly entered into a relationship."