Emily In Paris Season 3 Release Date, Cast, And Plot - What We Know So Far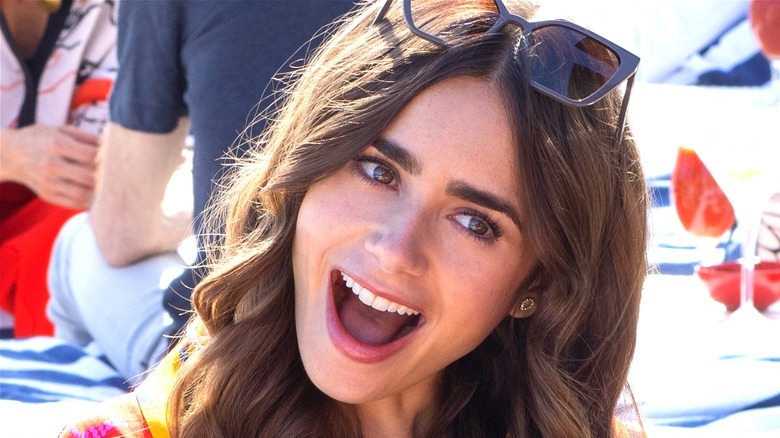 CAROLE BETHUEL/NETFLIX
"Emily in Paris" Season 2 is currently streaming on Netflix, and that means many establishing shots featuring the Eiffel Tower, Emily Cooper (Lily Collins) and her friends sipping wine in cafes, some cute berets, and lots of social media speak.
Season 2 dials back on Emily's fish-out-of-water storyline and spreads the wealth, giving the cast of supporting characters some juicier story arcs other than how they orbit a particular American in Paris. Returning for the series' sophomore season are Lucas Bravo (Gabriel), Philippine Leroy-Beaulieu (Sylvie), Ashley Park (Mindy), Camille Razat (Camille), Samuel Arnold (Julien), and Bruno Gouery (Luc). Joining them are other familiar faces and a few attractive new ones. Emily, who continues to equally dazzle and disappoint at work and pine after Gabriel, manages to maintain her plucky, can-do spirit. That much hasn't changed.
The series written, created, and produced by Darren Star ("Sex and the City"), is arguably the perfect holiday treat for those who want something a little more risque than Hallmark and Lifetime movies to warm them up on a chilly winter evening. The Season 2 finale leaves no doubt that Star is hoping (if not expecting) a Season 3, and we're breaking down everything we know about what's to come for "Emily in Paris."
When is the release date of Season 3 of Emily in Paris?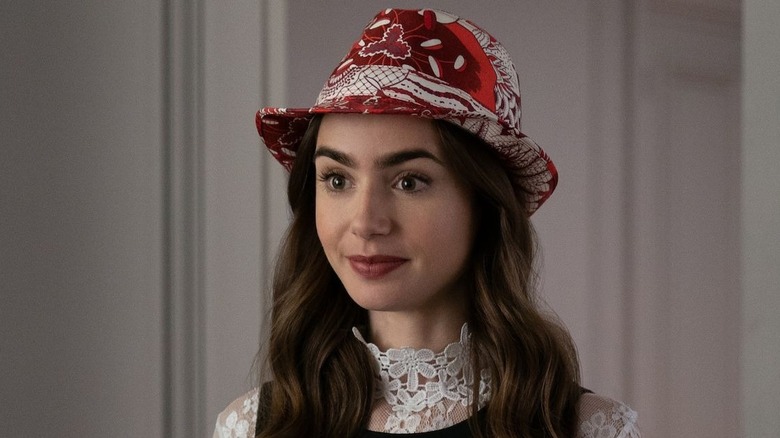 Netflix
Season 2 of "Emily in Paris" dropped on Netflix on December 21. The streaming service has yet to renew the show for a 3rd season. However, Season 2 didn't get the official greenlight until November, over a month after the series' October 2, 2020, debut. According to The Hollywood Reporter, the Nielsen Corporation reported that Netflix subscribers consumed Season 1 of "Emily in Paris" like a delicious french pastry, watching "more than 676 million minutes of the series within its first week of release."
However, critics were less excited by the show. "Emily in Paris" is certified (not so) fresh on Rotten Tomatoes with a 58% approval rating at the time of writing. As the reviews suggest, Star's vision of Paris may be as nonsensical as an Antoine Lambert (William Abadie) produced perfume ad. Still, it's hard to deny how "Emily in Paris" is a top-notch guilty pleasure. 
The show took another beating from critics when the Hollywood Foreign Press Association bestowed it with two Golden Globe nominations in 2021, edging out critical darling "I May Destroy You" (via Cosmopolitan), but its 2021 Emmy nod for outstanding comedy series and its popularity among Netflix viewers could provide ample motivation for the streamer to renew it for Season 3. Just don't expect to see the potential 3rd season until fall 2022 at the earliest.
Who is in the cast of Season 3 of Emily in Paris?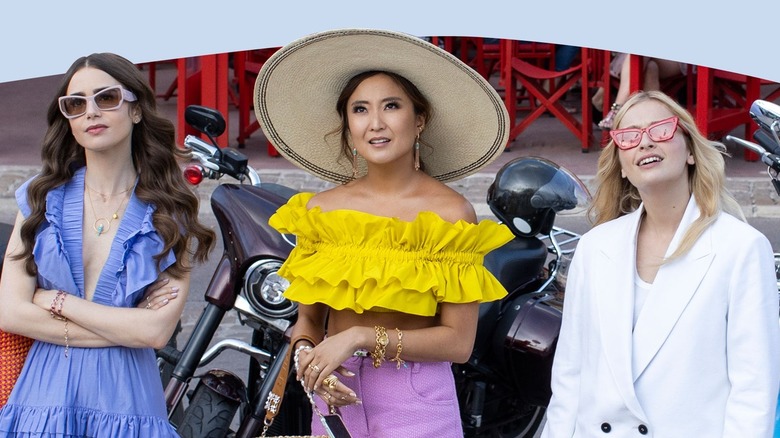 Netflix
Although Emily's plans are left up in the air in the Season 2 finale, there's no doubt that Lily Collins, who also serves as a producer on the series, will reprise the titular role in Season 3 if Netflix renews the show. After all, how can there be an "Emily in Paris" with no Emily? In an interview with Glamour before the release of Season 2, Collins expressed her hope that the doe-eyed marketing executive's adventures continue. "I hope that we get a season three, because I really hope we get to come back and do this again," she said.
Season 2 sets up the return of all the major players and Emily's continuing love triangle with Camille and Gabriel. Actually, make that a quadrangle, with Emily's latest boyfriend, British hottie Alfie (Lucien Laviscount), rounding out the foursome. Kate Walsh, who plays Emily's pregnant American boss Madeline Wheeler, is the adversary for Sylvie we didn't know we needed, and she is poised to become a Season 3 regular. Madeline arrives in Paris in the season's penultimate episode and manages to blow up Savoir and Emily's life along with it by the finale's end.
Broadway performer Ashley Park gets plenty of opportunities to showcase her singing talents, and her character, Mindy's journey from fallen idol to chanteuse is just getting interesting. Also guaranteed to return are Philippine Leroy-Beaulieu, Samuel Arnold, and Bruno Gouery, whose characters join forces to become Savoir's fiercest competitor.
What will Season 3 of Emily in Paris be about?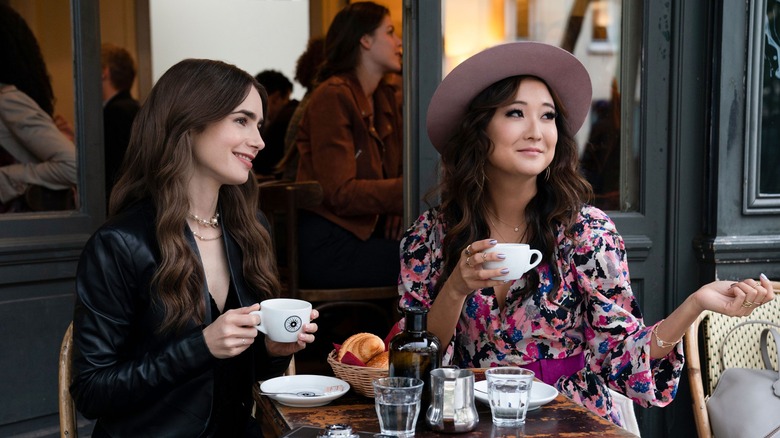 Netflix
The Season 2 finale of "Emily in Paris" ends with a big cliffhanger. Will Emily stick with Madeline holding together what's left of Savoir, or throw caution to the wind and side with Sylvie? Either way, it will be interesting to see the show explore her relationships with both women. It's evident in the finale that Emily is beginning to feel undervalued by Madeline while finally receiving the validation she's been craving from Sylvie.
All signs point to Emily playing it safe. That means getting on the fast track for a one-way ticket back to the U.S., putting distance between herself and Gabriel, who, while handsome and charming, is also someone who moves in with his ex-girlfriend because his first choice turns him down. Emily isn't much better, toying with the affections of Alfie when her heart belongs to Gabriel. Not only is "Emily in Paris" running the risk of dragging the will-they-won't-they storyline on for too long, but it's also becoming less a question of whether they belong together and more of whether they deserve each other.