All Those Post-Credit Scenes In DC Movies Are Even More Pointless Now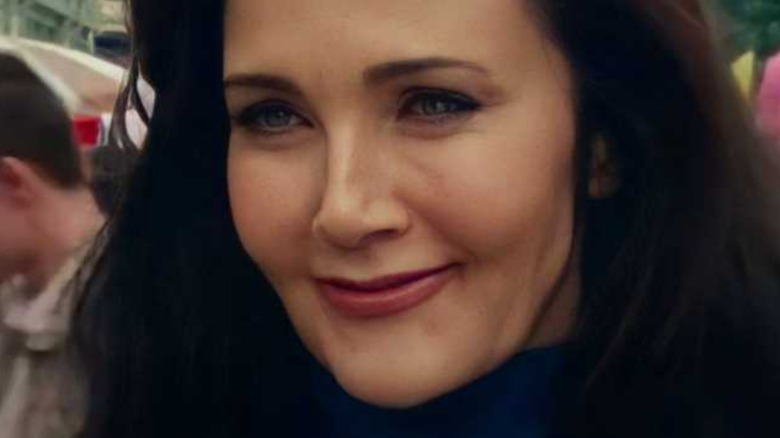 Warner Bros. Discovery/DC
With the release of 2008's "Iron Man," Marvel fans got a little something special if they stuck around after the end credits. The film included a bonus scene depicting Nick Fury (Samuel L. Jackson) recruiting Tony Stark (Robert Downey Jr.) for the Avengers Initiative. While post-credits scenes were far from a never-before-seen concept at that point, in the years that followed, the Marvel Cinematic Universe would become synonymous with them. Naturally, this success story inspired others to make them franchise traditions, including Warner Bros. with many of its DC Comics-based offerings.
Since the rise of the MCU began, we've seen countless DC stories arrive on the big screen — some more successful than others. Some of these efforts, such as "Aquaman" from 2018 and 2021's "The Suicide Squad," which foreshadow "Aquaman and the Lost Kingdom" and "Peacemaker," respectively, showed just how effective a post-credits stinger can be when it comes to building out an expansive multimedia universe. On the other hand, many of their contemporaries have struggled in this regard. Either they've included post-credits scenes that proved nothing more than jokes, or they never paid off.
In fact, there's now an exhaustive list of DC movie post-credits scenes that ultimately led to nothing — one that has gotten a bit longer due to changes under the DC Studios banner.
Recent DC Studios shakeups have rendered two post-credits scenes irrelevant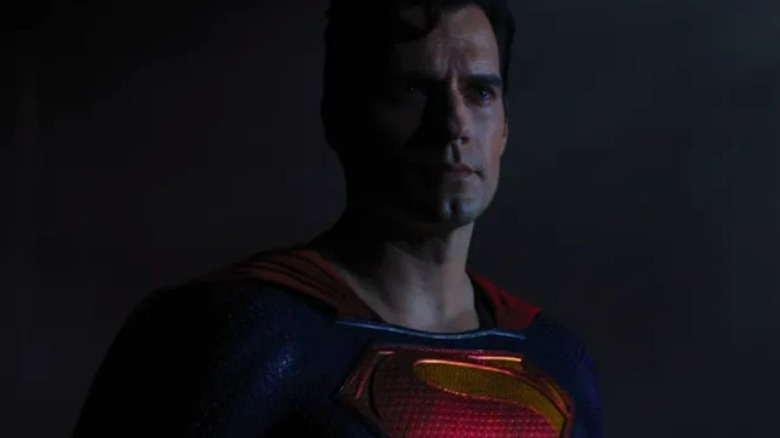 Warner Bros. Discovery/DC
In late 2022, it came to light that Warner Bros. wanted to take the DC brand in a new direction. To do so, the powers that be hired James Gunn and Peter Safran to lead DC Studios: a division designed to make sense of all the DC films and television shows. Suffice to say, they've made some big changes since getting the job, most notably setting the stage for a reboot of the entire DC Universe. That entailed letting Henry Cavill go as Superman and tossing "Wonder Woman 3" in the bin, which has rendered two incredibly recent post-credits sequences that set up future stories irrelevant going forward.
With the cancelation of "Wonder Woman 3," it's fair to say that Gal Gadot's future as the titular heroine is in question. Thus, it would only make sense that the fabled warrior Asteria (Lynda Carter), who was revealed to still walk among humanity in the post-credits scene of 2020's "Wonder Woman 1984," will not reemerge for the time being. Meanwhile, Cavill's time as Superman coming to an end negates the post-credits scene of 2022's "Black Adam" a mere few months after it premiered. In the scene, Superman shows up to confront Teth-Adam (Dwayne "The Rock" Johnson), seemingly setting up a big, bombastic battle between them.
The DC Universe is full of dead ends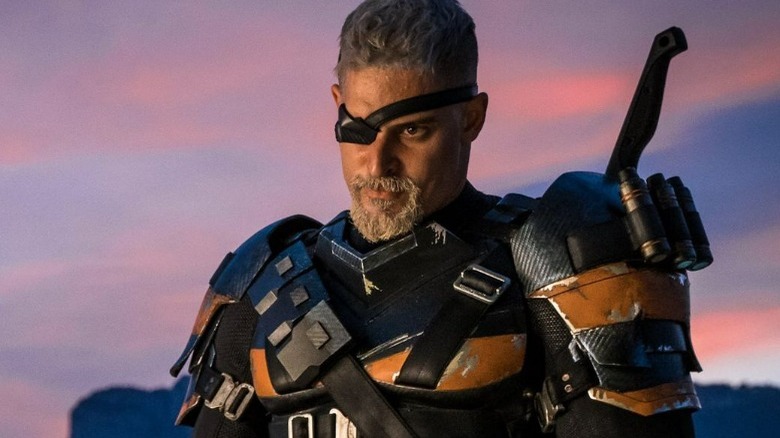 Warner Bros. Discovery/DC
Of course, it should come as no surprise to anyone that the "Black Adam" and "Wonder Woman 1984" post-credits scenes won't go anywhere. After all, DC films have a long and storied history of promising tales that audiences will never get the chance to see. An early example stems from 2011's "Green Lantern," where Sinestro (Mark Strong) trades in his Green Lantern Corps Power Ring for a Yellow Lantern one, setting him up as the villain of the sequel that never was. Though this movie is set outside of the DC Extended Universe — now just the DC Universe — that continuity has its own collection of dead ends (via u/ProfessionalNobody0 on Reddit).
In addition to the whiffed "Black Adam" and "WW84" examples, both cuts of "Justice League" tease unmade movies. 2017's version sees Deathstroke (Joe Manganiello) and Lex Luthor (Jesse Eisenberg) form an alliance, likely setting up a Ben Affleck Batman solo movie. As for the 2021 one, it has an "epilogue," including the Luthor and Deathstroke meeting, a vision of the nightmare future where Darkseid (Ray Porter) has taken over Earth, and finally, a meeting between Martian Manhunter (Harry Lennix) and Bruce Wayne — the latter two serving as lead-ins for "Justice League 2." Additionally, 2019's "Shazam!" introduces the villain Mr. Mind (Greg Ellis), who seems to be absent from the 2023 sequel, "Shazam! Fury of the Gods."
You have to give the folks at Warner Bros. a hand for attempting to match Marvel Studios in the post-credits scene department, but behind-the-scenes turmoil has constantly halted the creative flow. All this has amounted to is a bundle of dangling plot threads that will unfortunately never be resolved.