What Zack Snyder's Justice League 2 Would Have Been Like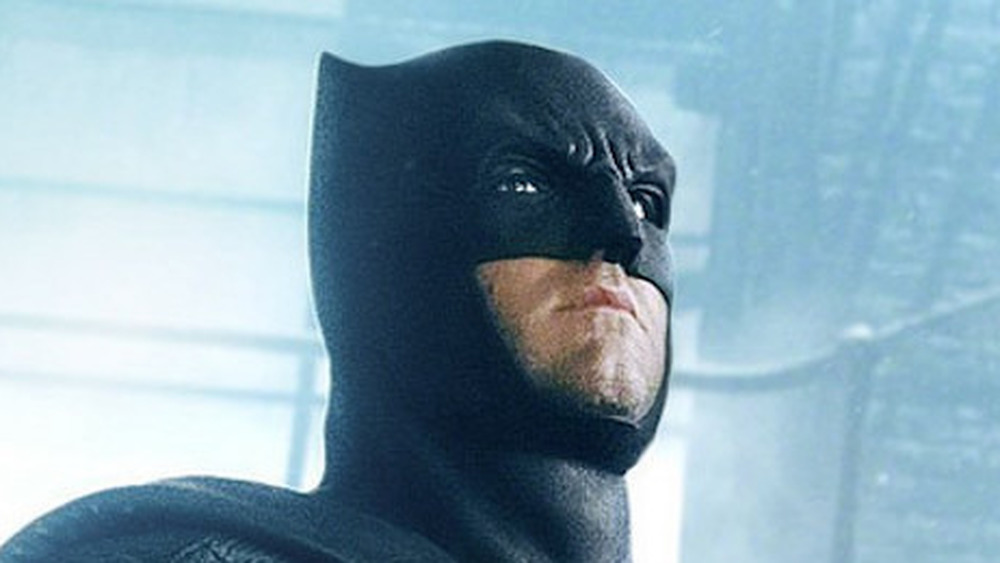 Warner Bros.
If you click a link and buy a product or service from a merchant, we may be paid an affiliate commission.
When Zack Snyder took the reins of 2013's Man of Steel, he had a vision for the DCEU. His plan included a five-movie arc that would follow his DC Films debut, including Batman v Superman: Dawn of Justice and three Justice League films. Obviously, nothing went to plan. Zack Snyder left Justice League during post-production due to a personal tragedy, and the theatrical version of the film wound up being wildly different from what he had originally envisioned.
Justice League 2 was originally planned to follow closely behind its 2017 predecessor and hit theaters in 2019. Now, even though Zack Snyder's Justice League will finally see the light of day on HBO Max, there's no solid indication that Warner Bros. is interested in greenlighting Justice League 2. That means that, despite the apparent cliffhanger that awaits fans who will be watching the Snyder Cut, we could be looking at the end of Snyder's DCEU as we know it. 
So, that begs the question: What was the original plan for Justice League 2? Let's take a look at what we know about what the sequel was supposed to be like.
Justice League 2 was supposed to introduce DC Comics mega villain Darkseid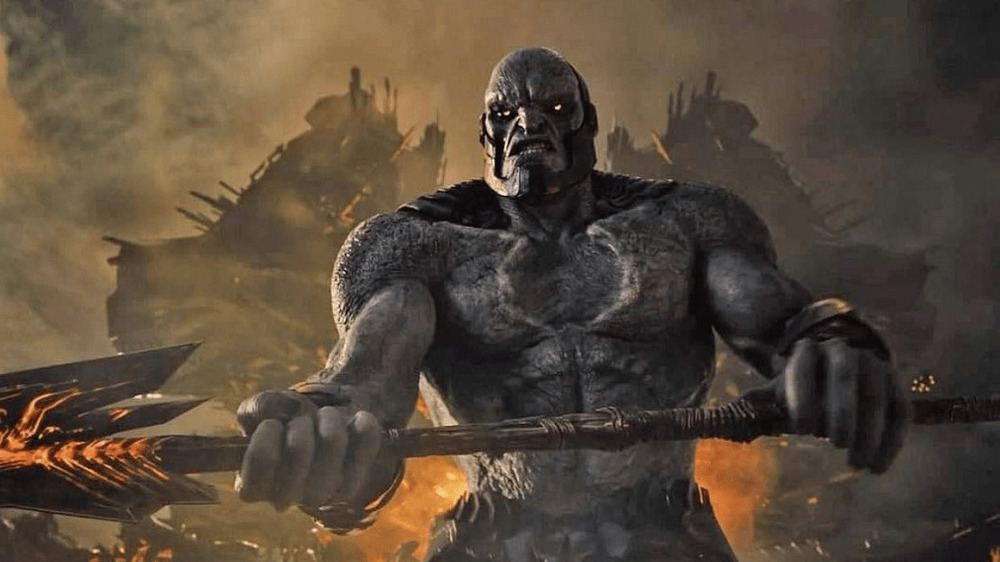 Warner Bros.
During a recent conversation at IGN Fan Fest, Zack Snyder revealed that when fans see his cut of Justice League, some of his plans for the movie's sequel will be on display. He said that Justice League 2 was intended to be a Knightmare film and that it would follow up on the post-apocalyptic premonition Bruce Wayne had in Batman v Superman: Dawn of Justice (via IGN).
He also confirmed that a villain fans excitedly glimpsed in the recent trailer — one of many details you might have missed in the new Zack Snyder's Justice League trailer — was set to be a major player. Darkseid, he said, was "certainly the sequel bad guy, but he definitely is in full effect [in The Snyder Cut]. He's running the show. He's there. I don't want to, again, spoil it but, yeah, he's definitely there" (via IGN).
It's not a huge surprise that Snyder was able to reincorporate these original plot points in his version of Justice League — though by some accounts, Darkseid was originally supposed to play a smaller role in the film and only be introduced at the end (via ScreenRant). Still, some of the other developments Snyder had planned would surely have sent some shockwaves through the fandom.
A major character was supposed to die in Zack Snyder's Justice League 2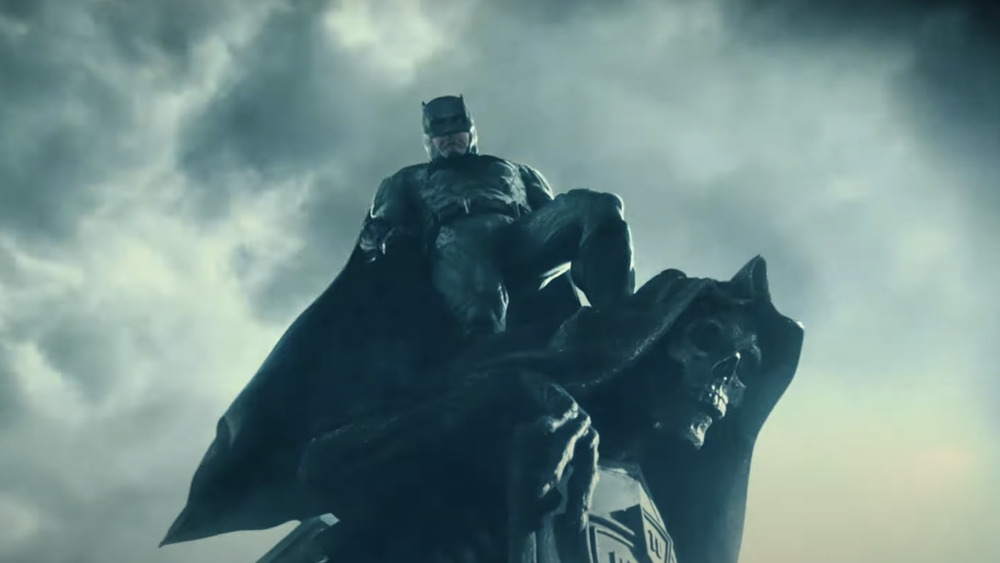 Warner Bros.
There aren't a lot of concrete details about the plot of Justice League 2 — because Zack Snyder hadn't written a script for the movie when he stepped down from finishing Justice League (via ScreenRant). However, we do know that the film would have led to a devastating and pivotal moment in his original five-film arc: Batman's (Ben Affleck) death.
In 2018, Snyder revealed an image of Superman holding a prone Batman, confirming that the beloved hero would have perished in Justice League 2, seemingly at the hands of Darkseid (via MovieWeb). This tragic ending would have certainly raised the stakes for Justice League 3.
Given that Zack Snyder's original version of Justice League was supposed to set up bigger roles for characters like Atom and Green Lantern, Snyder likely would not have had any trouble filling out the cast for the third film of the Justice League trilogy. But it still may have been shocking to lose one of the original core characters.
Time will tell whether we'll ever get a chance to see some version of Justice League 2 — but we may see glimmers of its original setup when Zack Snyder's Justice League premieres on HBO Max on March 18.