Donald Glover Will Reportedly Star As Hypno-Hustler In A Sony Spider-Man Universe Film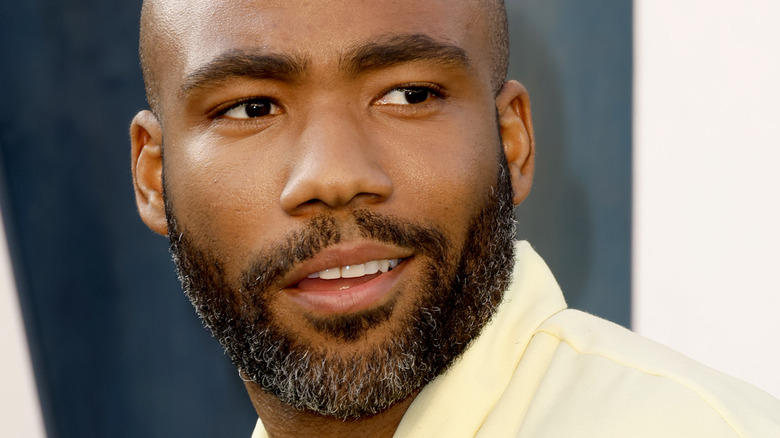 Frazer Harrison/Getty Images
After years of fan requests and his own personal ambitions, Donald Glover will finally be starring in a "Spider-Man" film — he just won't be playing the web-slinger. The multihyphenate artist will produce and star in a Sony Spider-Man universe movie about the minor comic book villain Hypno-Hustler, The Hollywood Reporter wrote. Myles Murphy, son of renowned comedian Eddie Murphy, is attached as a writer on the project.
Hypno-Hustler is a decidedly C-tier villain written by Bill Mantlo who first appeared in "Peter Parker, The Spectacular Spider-Man" in 1978 as a musician whose instruments give him the power of (what else) hypnosis. Real name Antoine Delsoin, Hypno-Hustler is the lead singer of the fictional band "Mercy Killers." His gimmick is playing concerts and using his guitar, which emits sound waves that lull listeners into suggestible states of mind, to cause mass hypnosis. To protect himself from those effects, he wears specialized headphones.
Antoine has only appeared a handful of times in Marvel comics, which means the former "Atlanta" star will have a wide degree of latitude to interpret the dated character for a new audience. Given Glover's successful history as rapper Childish Gambino, he's certainly equipped with a rare perspective on the power of music to influence people.
Glover has always been chasing a Spider-Man dream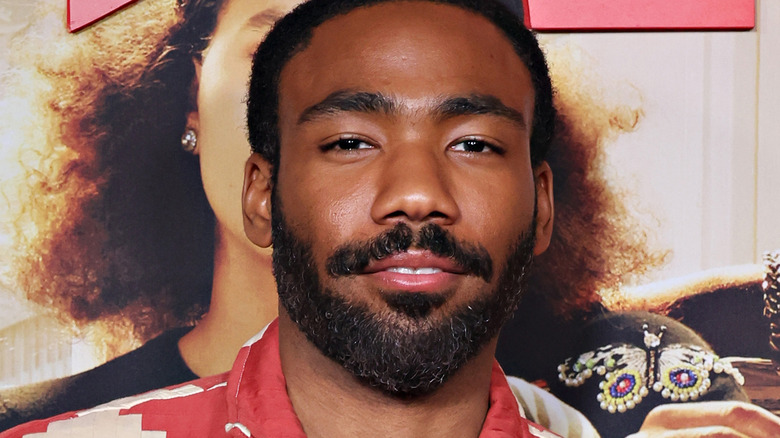 Cindy Ord/Getty Images
More than 10 years ago, Donald Glover launched a fan campaign on social media in support of his dream to play Spider-Man. But while he did eventually voice Miles Morales in the Disney XD series "Ultimate Spider-Man," he never got the live-action role he seemed to desire. But his social media megaphone, complete with the hashtag "Donald4Spiderman," caught the attention of "Spider-Man: Homecoming" director Jon Watts (via the Los Angeles Times). While Tom Holland starred in that film as the wall-crawler, Glover was cast in a minor role as Aaron Davis, aka The Prowler – who is canonically Miles Morales' uncle — and even got a line of dialogue alluding to that fact.
With the announcement of Sony's "Hypno-Hustler" film, Glover is once again within degrees of the red-and-blue spandex. But sources say Glover was drawn to the project due to the musical aspect of the character, according to The Hollywood Reporter, in addition to the promise of working with Myles Murphy.
There is no projected release date for the film, which will be a part of the same universe as Sony's "Morbius" and "Kraven the Hunter."