Warhammer 40K Fans Think An Unscripted Series That Sees Henry Cavill Playing The Game Would Be Just Fine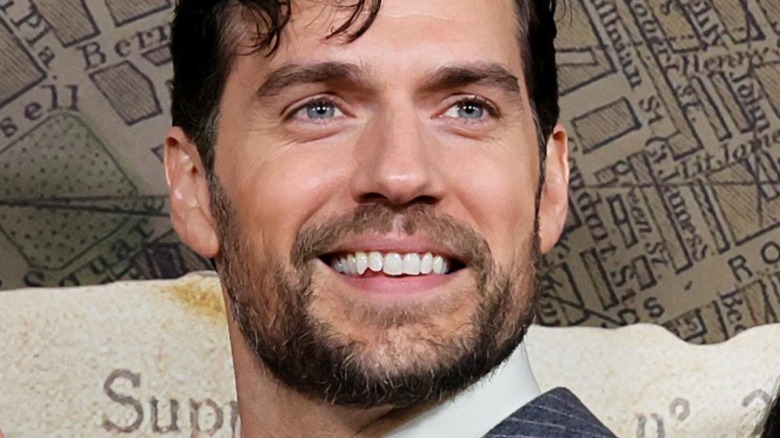 Theo Wargo/Getty Images
It's been a wild ride for Henry Cavill lately, with his much-anticipated turn as Superman getting reversed since Cavill won't return as Superman per an announcement on Wednesday, December 14, by newly crowned DC Studios heads James Gunn and Peter Safran. But all hope is not lost Cavill fans. 
According to Amazon execs, the "Justice League" and "Man of Steel" star will be starring in and producing a series adaptation of the table-top miniature game "Warhammer 40,000." For those who don't know, Cavill is a massive fan of the futuristic war strategy series — to the point where he will post videos of himself on social media painting his own figures (via Instagram). 
"You have to paint them, it's just how much effort you put into it," Cavill once explained on "The Graham Norton Show" after being asked about "Warhammer," which has spawned numerous novels and video games over the years after debuting in 1987. "There's the painting/modeling side of the hobby and then there's the gaming side of the hobby," Cavill said in the December 2021 Graham Norton appearance. The British actor has become so synonymous with "Warhammer" that he even has his own playable character in the "Total War: Warhammer 2" video game for PC.  
As of right now, details for Amazon Prime Video's "Warhammer" series are being kept tightly under wraps. But fans would be totally fine if Cavill was just actually playing the tabletop game himself, with some actually calling for this premise online.
Fans would love to see Cavill take on other celebrities in a Warhammer reality series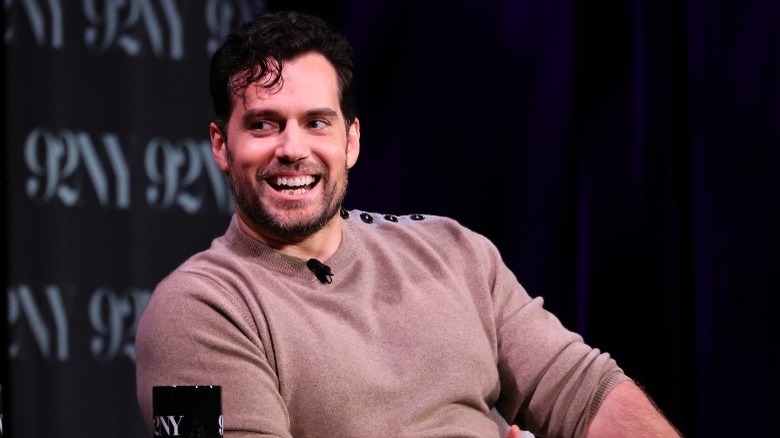 Theo Wargo/Getty Images
While a big-budget adaptation of "Warhammer 40,000" sounds awesome, especially with Henry Cavill at the helm, many fans think an unscripted reality series — which they hope would see the "Mission: Impossible — Fallout" star playing other celebrities in the game — would be just fine.
"That would be better than Amazon trying to explain the lore of Warhammer," said Redditor u/burritoman88 in a "Warhammer" discussion thread. "Not a scripted adaptation but just Henry battling a different celebrity each episode in the actual tabletop game," wrote u/drybones2015 in a comment that's been upvoted over 9,000 times. "I'd freaking watch that," replied u/Swiftax3. "That sounds like a really fun show idea," added u/InnocentTailer. 
Expectations for Cavill's role and participation in the "Warhammer 40,000" Prime Video series are exceptionally high right now, with many people hoping it'll be another game-accurate TV series like Netflix's "The Witcher," which also stars Cavill. If Amazon does go this route, fans feel like a celebrity "Warhammer" series could ultimately still work. 
"That would be an awesome after show!" suggested Redditor u/Faithless195. "Have him star in the main show, as well as him kinda being in charge so the 'lore' doesn't get ruined ... and after each episode, it's him playing against a celebrity while discussing the production side of the episode." As for who Cavill could go up against, "Warhammer" fans have a few ideas.
"First episode: Vin Deisel, Terry Crews, Matt Mercer, and Alen Tudyk," said u/Splitkraft. "DM'd by Henry!"