Fans Have Set High Expectations For Barbie After An Impressive First Teaser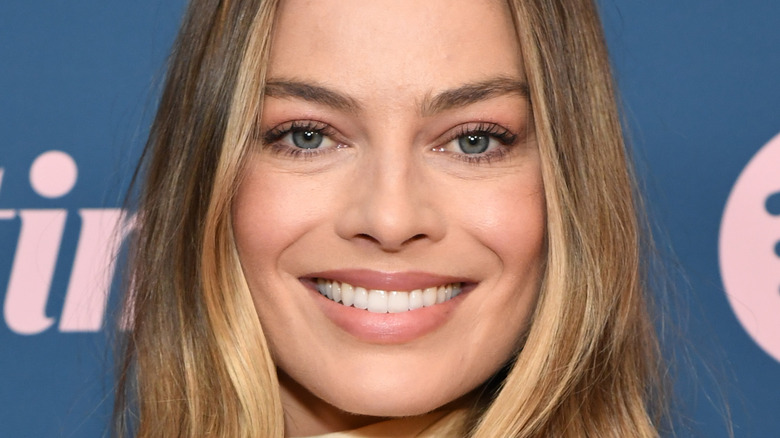 Jon Kopaloff/Getty Images
While most summer movie seasons are jam-packed with explosions, world-ending crises and usually something with Dwayne the Rock Johnson thrown in there, movie fans have something fantastic in plastic to get hyped about. On the surface, a "Barbie" movie might sound like a cheap, Hollywood-ploy to cash in on the famous Mattel doll brand, but there were already signs that the film would be something special. The film not only sports a notable cast of A-listers — including Margot Robbie as the titular toy, Ryan Gosling as her boyfriend Ken, along with Simu Liu, America Ferrera, Kate McKinnon, Issa Rae, Michael Cera, Will Ferrell and Emerald Fennell — but its director is no one to sneeze at either. Helming the bubble pop color word of "Barbie" is none other than Greta Gerwig, whose two previous directorial efforts, "Lady Bird" and "Little Women," have garnered near unanimous acclaim and have both been nominated for best screenplay and best picture Oscars. 
To say the least, there was already a lot to be excited about with the ambitious project. And now, with the film's first teaser out for the world to see, fans everywhere are at a loss for words as to what they just witnessed. 
Make way Citizen Kane, Barbie is the new cinematic achievement
The first teaser trailer for Greta Gerwig's "Barbie" was released on December 16, 2022 and delivered a true feast to the eyes if there ever was one. From the excellent production design that looks like it came straight off a Toys R' Us shelf to the committed performances from Margot Robbie, Ryan Gosling, Simu Liu and others, it's clear that this toy movie is no commercial. Unsurprisingly, fans reacted with unanimous joy to the teaser. 
On a Reddit thread created by u/DemiFiendRSA that shared the newly uploaded teaser, more fans expressed their support for the upcoming film. Redditor u/HandsomeHawc put it plainly by saying, "No joke, this is one of my most anticipated movies of 2023."  Meanwhile, u/hollisterr finds the film's tone appealing, commenting, " ... this trailer just sealed my expectations being high. This looks like it will be so over the top in the best way. Sign me up." Seeing how the film will tackle such a tone can certainly be a hit or miss deal, as stated by Redditor u/chaoticbigu  , who believes that, "It'll either be an absolute disaster or THE GREATEST thing ever in the entire history of entertainment ... " 
With its ensemble cast, cheeky tone, lush production values, and an acclaimed director holding it all together, we're sure it'll be the latter. "Barbie" releases in theaters on July 21, 2023 (via Variety).