Ben Affleck And Oscar Isaac To Star In Drug Thriller Triple Frontier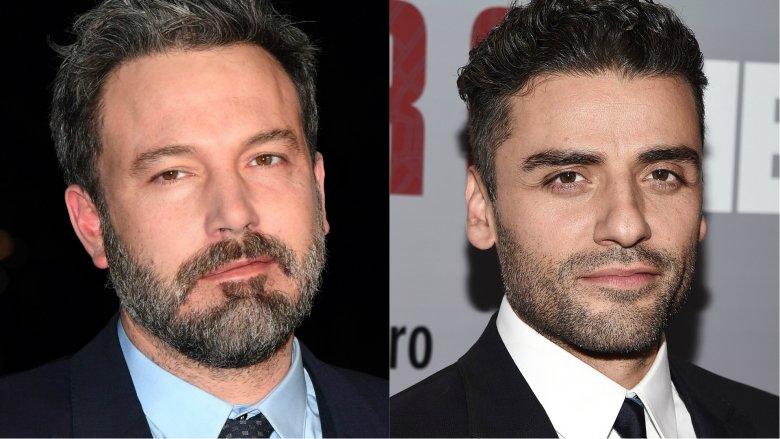 Getty Images
Batman and Poe Dameron will join forces for a Netflix movie about the South American drug trade, and they won't have any members of the Justice League or Jedi to help them.
According to The Hollywood Reporter, Ben Affleck and Star Wars: The Last Jedi actor Oscar Isaac will star in J.C. Chandor's long-delayed crime thriller formerly known as Triple Frontier. The ensemble cast also includes Charlie Hunnam (Sons of Anarchy), Pedro Pascal (Game of Thrones), Garrett Hedlund (TRON: Legacy) and Adria Arjona (Pacific Rim Uprising).
The story centers on five friends who reunite to take down a South American drug lord, kickstarting a chain reaction of unforeseen consequences. The "Triple Frontier" is the border zone between Paraguay, Argentina and Brazil, which had been known as one of the world's largest havens for organized crime. However, the movie has been in development for years now, and the namesake area isn't considered as dangerous as it used to be. It's not yet clear if the project will get a new name.
Originally intended to be a directing vehicle for Kathryn Bigelow (The Hurt Locker), the film has attracted interest from A-list actors like Tom Hanks and Johnny Depp. Early last year, Channing Tatum and Tom Hardy were in talks to star when the movie was at Paramount, but after it moved to Netflix, Ben Affleck took one of the starring roles with his brother Casey Affleck (Manchester by the Sea) and Oscar winner Mahershala Ali (Moonlight). 
The younger Affleck and Ali eventually dropped out, and Ben Affleck stepped away while he went to rehab for alcoholism. Mark Wahlberg was tapped as a replacement for Affleck, but it sounds like he's no longer involved. 
Production on the movie is finally set to begin next week.