Ben Affleck Leaves Netflix's Triple Frontier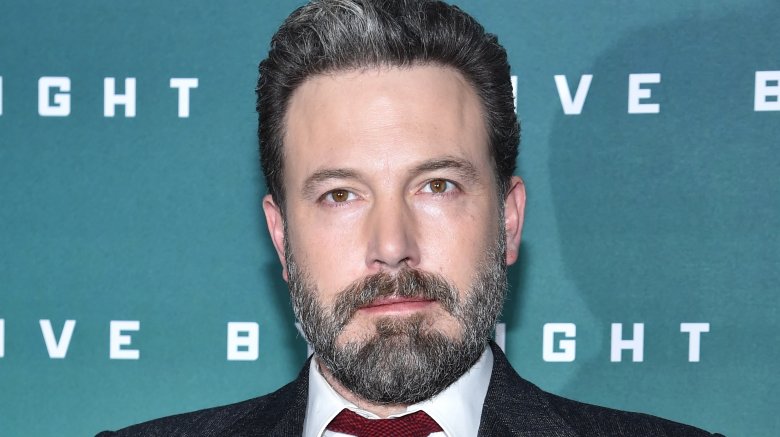 Getty Images
Another shake-up has occurred behind the scenes of Netflix's thriller Triple Frontier. Variety reports that the already troubled film has lost another star in Ben Affleck, who was set to take on a starring role following the departures of Tom Hardy and Channing Tatum earlier this year.
Triple Frontier was initially set up for Paramount, with Hardy and Tatum attached. (Previous names rumored for the project have included Tom Hanks, Will Smith, and Johnny Depp.) Initially, Kathryn Bigelow was set to direct based on a script from Mark Boal; she later left and was replaced by J.C. Chandor. Further down the line, Moonlight star Mahershala Ali was attached to the film as well. 
However, as budget costs soared, the struggling Paramount eventually decided not to move forward with the project, leading Hardy and Tatum to depart just a month before filming was initially scheduled to start. The movie then quickly moved to Netflix, who looked to hire an all-new cast, led by Affleck and his younger brother Casey.
Deadline reports that Affleck left Triple Frontier to "take some time to focus on his wellness and his family," although the actor has yet to confirm why he left the project. There is no word on what will happen next with the ambitious movie, which is set to focus on the war against organized crime along the borders of Paraguay, Argentina, and Brazil. There is also no confirmation of whether or not Casey is following in his brother Ben's footsteps and also washing his hands of the project.
Affleck isn't without future projects to keep him busy. The actor recently stepped down from the director's chair for The Batman, but he is still set to star in the upcoming DC film, along with this November's Justice League. He also has a sequel to his thriller The Accountant in the works, along with the Agatha Christie adaptation Witness for the Prosecution, which he is also set to direct. 
Charles Roven and Alex Gartner are set to produce Triple Frontier, while Boal, Bigelow, Stephen Jones, Neil Dodson, and Anna Gerb will executive produce. Triple Frontier isn't the only movie to go through development hell on the way to production– check out some of the greatest scripts that were never able to make it to the big screen.