Mahershala Ali To Star In Action Thriller Triple Frontier With Tom Hardy, Channing Tatum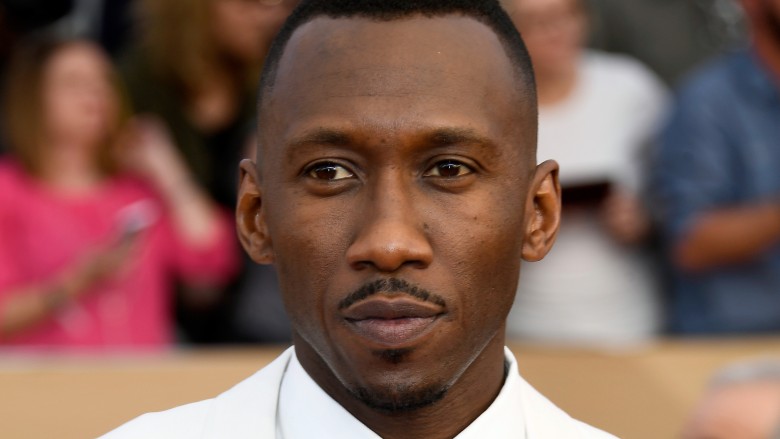 Getty Images
Following last month's news that actors Tom Hardy and Channing Tatum were teaming up for the forthcoming action film Triple Frontier, it's been revealed today that SAG Award-winning actor Mahershala Ali, best known for his work in 2016's poignant drama Moonlight and Marvel's Luke Cage, will be making the twosome a trio. According to The Hollywood Reporter, Ali is in talks to join the official cast.
Triple Frontier, the upcoming J.C. Chandor-directed film that weaves through brutal crime in the border zones between Paraguay, Argentina, and Brazil, has been in development hell for nearly ten years. Thankfully, however, it looks like the ball's rolling with Hardy and Tatum already locked in and a screenplay written by Mark Boal, who worked on The Hurt Locker and Zero Dark Thirty with director Kathryn Bigelow. Bigelow is actually a pretty big factor in Triple Frontier's lengthy journey to development, as she was originally slated to sit in the director's chair, but opted to shift focus to the high-stakes political action film Zero Dark Thirty instead.
Now that Mahershala Ali will be joining the Triple Frontier fun, it looks like things are on the up-and-up for the film, which seems like it will be quite powerful. The film is a bit blended, as it's been described as an action-adventure/crime-thriller movie, but it does seem to promise a lot of intensity— right down to its title, which comes from the South American border region known as "La Triple Frontera."
Apart from this fittingly tripled-up cast announcements, little else is known about Triple Frontier, but we'd be surprised if it didn't garner some well-deserved attention, especially with Mahershala Ali set to star. Before more awesome actors step into the film's other roles, read up on one of Triple Frontier's leading men with the untold truth of Tom Hardy.