Henry Cavill Reportedly Filmed A Flash Movie Cameo That We'll Never Get To See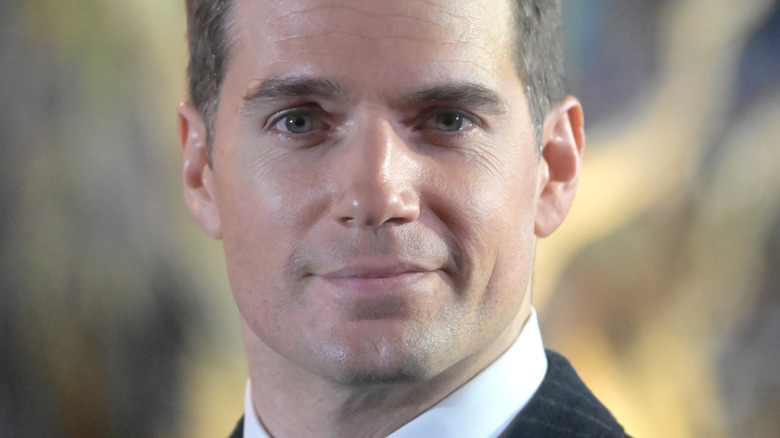 Dave J Hogan/Getty Images
The future of Warner Bros. Discovery's DC universe looks a whole lot different now than it did a few months ago. James Gunn and Peter Safran are now set to lead and oversee the construction of a new era of DC Comics adaptations, and the pair haven't wasted much time putting their plans into motion. Unfortunately, Gunn confirmed on Wednesday that his and Safran's plans do not include Henry Cavill's version of Superman. That means Henry Cavill will not return as Superman anytime in the near future — if ever. Gunn, meanwhile, is apparently already in the midst of writing a new Superman movie that will focus on a younger version of Clark Kent than Cavill's iteration of the character.
It has not yet been revealed who will take over for Cavill as Superman, nor has it been announced who will direct the untitled, Gunn-penned Superman movie for Warner Bros. Nonetheless, it seems safe to say that the announcement of Cavill's Superman exit has come as a major disappointment to all the DC fans out there who have spent years patiently waiting to see him make a full-fledged return to the big screen. Earlier this year, it looked like that long-awaited moment was just around the corner, following Cavill's surprise appearance as Superman in the "Black Adam" post-credits scene.
His cameo in "Black Adam" marked Cavill's first new appearance as Superman in years. Now, it sounds like Cavill was already set to follow up his appearance in that film with a cameo in another upcoming DC superhero movie.
DC fans may never get to see Henry Cavill's Flash cameo
Following the recent announcements regarding Henry Cavill's future as Superman, Umberto Gonzalez, a film reporter for The Wrap, tweeted that Cavill got paid a total of $500,000 to film scenes in both "Black Adam" and "The Flash." Fans got to see his appearance in "Black Adam" earlier this year when that film hit theaters in October. However, "The Flash" isn't set to be released theatrically until June 16, 2023.
With that in mind, Gonzalez claims that Cavill filmed a scene as Clark Kent in "The Flash" that was originally intended to be featured at the end of the 2023 film. Now, Gonzalez says that the scene in question has been deleted from "The Flash." Gonzalez's tweet has, notably, been disputed slightly by other alleged DC insiders who have claimed that Cavill's cameo in "The Flash" revolved around Barry Allen (Ezra Miller) stumbling upon Superman in the Speed Force. Regardless of which version of Cavill's "Flash" scene is more accurate, though, it doesn't sound like fans should expect to see the actor's reportedly scrapped cameo in "The Flash" anytime soon.
It is, of course, entirely possible that Warner Bros. Discovery may one day end up releasing Cavill's supposedly deleted scene in an extended version of "The Flash," or as part of a future Blu-ray release. Either way, it's worth noting that Cavill isn't the only actor from Warner Bros.' abandoned, Zack Snyder-helmed DC cinematic universe whose big-screen comic book future is being called into question right now.
A new era is beginning for Warner Bros.' DC Universe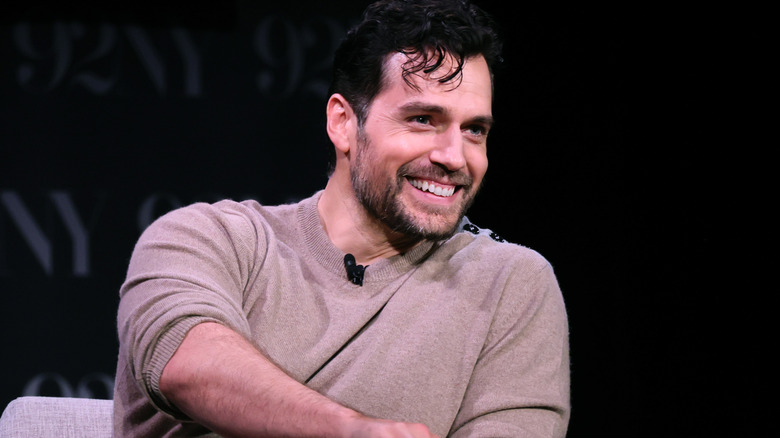 Theo Wargo/Getty Images
Recent weeks have seen many longtime comic book fans come together online to share their concerns about the future of Warner Bros. Discovery's few active DC franchises. Those concerns haven't just been strengthened by Cavill's exit as Superman, either. It was also recently announced that Warner Bros. has scrapped its plans for "Wonder Woman 3," which was set to be directed by "Wonder Woman" director Patty Jenkins.
While it seems like Warner Bros. still intends to release upcoming projects like "The Flash," "Aquaman and the Lost Kingdom," and "Shazam! Fury of the Gods," too, DC fans aren't sure about whether or not the studio plans to abandon those franchises after the aforementioned films are released. The studio's decisions may very well end up depending solely on how financially successful those films prove to be, but it seems likely that Warner Bros. will also factor the details of James Gunn and Peter Safran's plans for the DC Universe into its eventual choices as well.
Regardless of whatever ends up happening to his fellow Snyderverse stars like Jason Momoa and Zachary Levi, though, it seems safe to say that Henry Cavill remains a beloved figure among DC fans. The overwhelmingly sad and angry comments that have flooded the internet in the wake of his farewell announcement are proof enough of that fact. Even actors like Momoa and Levi have taken the time to publicly react to Cavill's Superman exit, which is just a further testament to the lasting impact that he made among viewers with his performance as the Man of Steel.