Robert Downey Jr. Wants To Stop Being Iron Man Before It Gets Embarrassing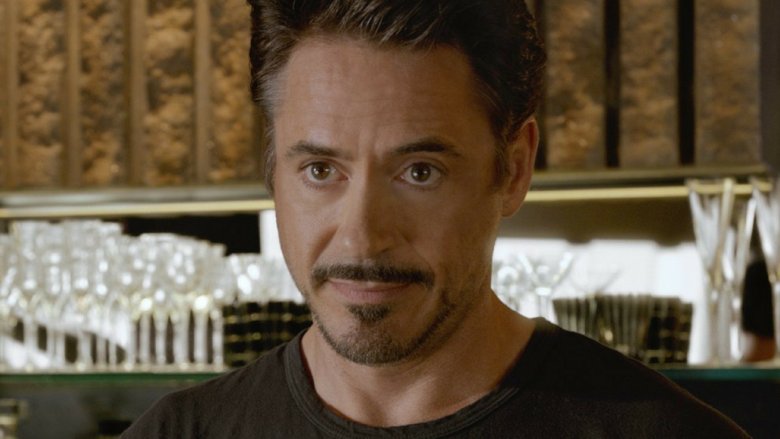 Robert Downey Jr. has been the MCU's rock for the past nine years, but the star has an idea of when he wants to retire. He revealed in a recent interview with News.com.au that he'd like to step away from the character "before it's embarrassing."
Downey Jr.'s recent time in the MCU has come in playing second fiddle in other character's films, with the actor starring opposite Chris Evans in Captain America: Civil War and opposite Tom Holland in the upcoming Spider-Man: Homecoming. While one would assume that one of the highest paid actors in the world would be unhappy being a back-up character, Downey Jr. says he's happy being part of the crowd, especially as his family, including a five-year-old son and a two-year-old daughter, grows.
Still, while Downey Jr. has continued to be active in the MCU and seems happy to pursue more opportunities there, he has continuously been followed by rumors that he's leaving the franchise, with some suggesting that his character may die in one of the next two Avengers movies. While Downey Jr. (obviously) wouldn't confirm or deny that, he did say that his decision to stay or leave the franchise has been "cyclical."
"I could have said when the first Avengers came out: 'It's never going to get any better than that. Everybody stop,'" he said. "But to me it's always about people and opportunities, like the [Avengers: Infinity War directors Joe and Anthony] Russo's, who I adore. Everyone says to me it's like a glove that fits so well. I have to start over every time but I am starting over with a pretty solid base. I just never want to blow it for the last six or seven [MCU movies] I have done by dropping the ball because I decided to go do it one more time. I just want to hang up my jersey before it's embarrassing."
It was the chance to work with someone who he admired that brought Downey Jr. in for Homecoming as well, with the actor a fan of director Jon Watts after seeing his indie Cop Car. "I felt like we were literally back in the writer's room on the first Iron Man," Downey Jr. said of making the movie. "So there was a real sense of a homecoming toward this— not experimental, because there is so much more data now and the process is so much more streamlined— but I didn't feel like I was being asked to just fit in somewhere. They wanted us to bring our own little thing."
Downey Jr.'s Homecoming co-star, Tom Holland, relished the chance to work with such an experienced MCU veteran, with the actor describing him as "the Godfather" of the franchise. "Robert is a really lovely, down to earth kind of guy," he said. "He's funny, he's talented, he's cool and he's just a great guy to be around. He brings a very positive energy to set and makes everyone feel welcome. I am so grateful that he agreed to be in this movie because we really needed him to drive home the fact that we are bringing Spider-Man home to the MCU."
Only time will tell how much more we get to see Downey Jr. in the MCU, but we do know for sure that he will at least appear in Avengers: Infinity War, which is due out on May 4, 2018. While we wait, see which of his fellow MCU members will be joining him in the big screen adventure.