Why Infinity War's Proxima Midnight looks so familiar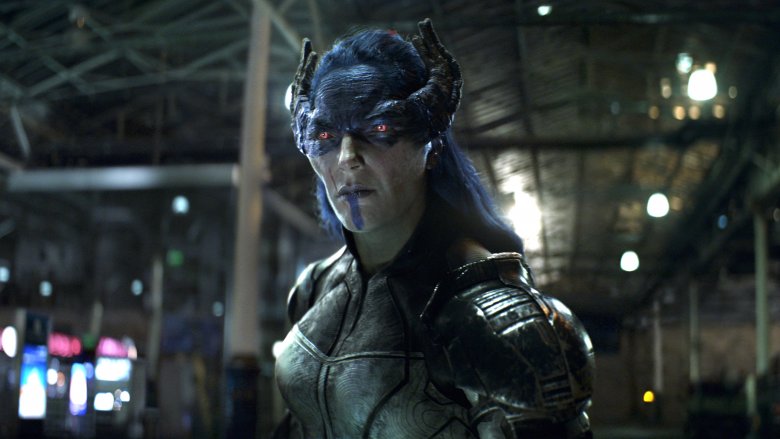 In Avengers: Infinity War, intergalactic baddie Thanos is on a determined mission to acquire all six of the Infinity Stones so that he can decimate the universe's population. Assisting him on his quest are his minions, who in the comics are known as the Black Order. These "children of Thanos" consist of the Ebony Maw, Cull Obsidian (a.k.a. the Black Dwarf), Corvus Glaive and his wife, Proxima Midnight. Put them all together and you've got one tall order for Earth's Mightiest Heroes to take on.
Although she's digitally rendered to look alien, Proxima Midnight's voice and facial structure are sure to make you ask yourself: "Where do I know her from?" It's actually American actress Carrie Coon, whose convincingly intimidating motion-capture performance in Infinity War is yet another impressive addition to her acting resume. In an interview with Entertainment Weekly, Coon admitted that although she didn't even know which Avengers film she was shooting, something pretty cool came out of it. "My sister-in-law was doing a charity auction for an organization that she works with, and they found some Proxima Midnights [action figures], and I didn't even know they existed! But I signed them for this charity, and I was like, 'I think I need to have this.'" This Ohio-born, Tony-nominated talent has certainly come a long way to reach the point of her career where she has her own action figure — here's why she looked so familiar in Infinity War, and where else you can see her work.