NCIS: Los Angeles' Daniela Ruah Can Relate To Kensi's Maternal Feelings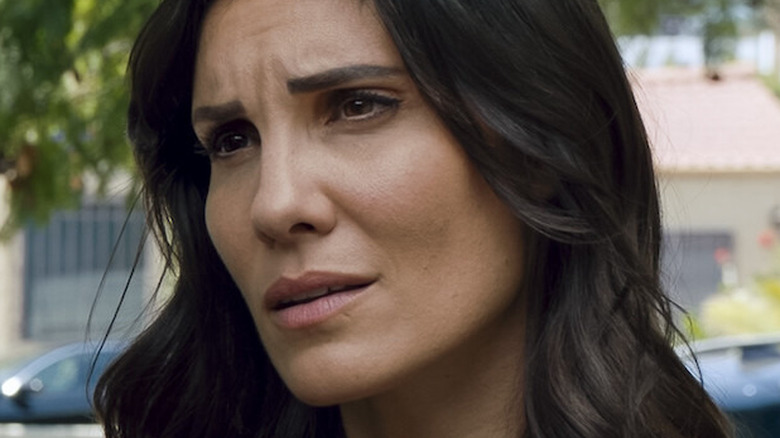 CBS Broadcasting, Inc.
Over the 14 years "NCIS: Los Angeles" has been airing, fans have gotten to see their favorite special agents not only kicking butt, investigating cases, and saving lives but also forming deep connections among each other and with other people. If you've followed the CBS police procedural series since its premiere in 2009 -– or began watching it at some point -– you've seen the main cast grow and get older before your eyes, and that's part of the magic of the show.
One of these characters that fans have had the pleasure of seeing develop on the screen is the woman powerhouse that is special agent Kensi Blye, who is earnestly portrayed by Daniela Ruah. In an interview with Parade, the actress, who has also directed a couple of episodes, reflected on her journey thus far but also focused on a new aspect that her character is getting used to during the 14th season: being a mom. More specifically, being an adoptive mom, along with adoptive dad Marty Deeks (Eric Christian Olsen), to Guatemalan refugee Rosa Reyes (Natalia Del Riego). And thanks to this change in her life, fans are getting to see a new maternal side to Kensi, which Ruah can relate to thanks to her own family life.
Yet another aspect that connects Ruah to Blye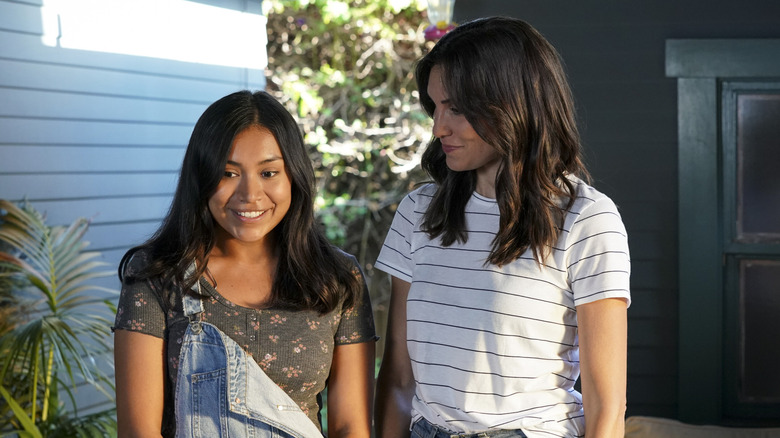 Sonja Flemming/CBS
"There's no doubt that the beating heart of the show is the personal side of the show," Daniela Ruah told Parade, showing her appreciation for the series' ambivalence in showing the professional as well as the personal side of the characters.
It is undeniable that the storyline of Marty Deeks and Kensi Blye fighting so hard to get Rosa to not be deported and then being so firm and sure in their decision to adopt her to help her stay in the U.S. was a moving and endearing aspect of Season 13. One notable example is the scene in Episode 20 where the married couple tentatively proposes the idea of adoption to the teenage girl, to which she reacts with extreme joy, lacing her arms around Kensi's shoulders and hugging her tightly. 
Ruah revealed to Parade that she can relate to Kensi's feelings about being a mother since she is a mother herself to a young son and daughter, River and Sierra. Although there is a bit of an age gap between the actress' children and the special agent's, and the former has no experience adopting, Ruah nevertheless relates to the awakening and manifestation of Kensi's maternal instincts. 
"I don't think she was maternal until she found Rosa," Ruah said. "I can identify with that myself, I don't think I was maternal until I had my own children, and I know plenty of women who have a maternal side to them even before they have their own children, so it's a journey." 
Hopefully, In Season 14, we'll be seeing even more of Kensi and Deeks' journey as newfound parents.