NCIS: LA Fans Are Disappointed Over The Absence Of Kensi And Deeks In Season 14 Episode 4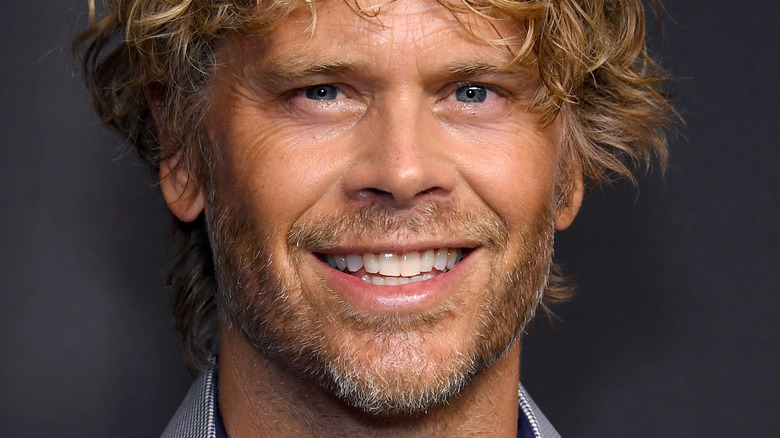 Jon Kopaloff/Getty Images
Contains spoilers for "NCIS: Los Angeles" Season 14, Episode 4
There's a lot going on in any given episode of "NCIS: Los Angeles." The fourth episode of Season 14 starts with a pretty literal bang, when Sam (LL Cool J) and Michelle Hanna's (Aujanue Ellis) son, Aiden (Tye White), is blamed for crashing a highly expensive Navy plane. The "NCIS" team embarks on a mission to figure out what's what, while the higher-ups do their level best to keep Sam out of the investigation. 
Of course, there's plenty more to the case than meets the eye, and the aftermath of the case might actually improve the Hanna men's relationship in the long run — a nice little development, considering that Sam's history as an extremely strict parent just might be the worst mistake he's made on "CSI: LA." 
However, in this particular episode, some viewers weren't delighted by what was there as much as they were disappointed by what wasn't. In fact, multiple "NCIS: LA" fans have expressed disappointment over the absence of Kensi Blye (Daniela Ruah) and Marty Deeks (Eric Christian Olsen) in "NCIS: Los Angeles" Season 14, Episode 4. 
Fans would have liked more Kensi and Deeks
The Hanna-centric Season 14, Episode 4 indeed leaves little room for the married crimefighter couple of Kensi and Deeks, and many fans have expressed their frustration with the fact that the episode skips the characters altogether. 
"Where's Kensi & Deeks at?" @Honeybee82Lou wondered. "Are Kensi and Deeks not helping on this case here?" @Dueler312 wrote, and repeated the question in a later tweet. "A #NCISLA episode without Kensi or Deeks and with limited Callen/Sam interaction is ...not my favorite thing ever," @lizziethat opined. Viewer @ljhgfchiud deemed the episode outright boring due to the lack of Kensi and Deeks. Meanwhile, @kwanfan1212 was also disappointed that Kensi and Deeks didn't feature, but optimistic that the show would make up for this week's lack of these two characters in the coming episodes. "Hope they're featured a lot next week to make up for this week!" they wrote. 
While the characters are clearly missing from this episode — and missed by the fans, as well — only future will reveal what they've been up to. Going by these comments, fans are certainly hoping to see them sooner rather than later.