The Kensi And Deeks Storyline NCIS: LA Fans Want To See The Most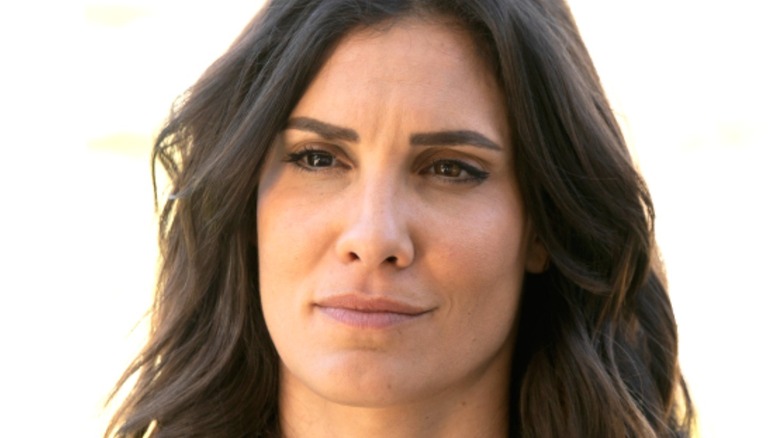 Ron P. Jaffe/CBS
Kensi Blye (Daniela Ruah) and Marty Deeks (Eric Christian Olsen) have something truly special going on. The resident married couple of "NCIS: Los Angeles" started off as work partners before developing a romantic relationship that was built, in part, on their commonalities. Kensi's early life is marked by tragedy; during a night out with her friends as a teenager to see the movie "Titanic," her father was brutally murdered and is only identified by the use of dental records. Deeks also had a rough childhood marked by tragedy. As a child, Deeks shot his drunken father in self-defense when the patriarch began brandishing a weapon toward the young Deeks and his mother. On account of this, Deeks looks at his father with apprehension, and the two never quite reconcile their mutual histories. 
Considering that both Deeks and Kensi know what it's like to struggle with parental issues, it makes perfect sense why they grow close as partners, and eventually end up marrying each other. However, it seems like some fans have an important request when it comes to the future of the burgeoning Blye-Deeks family.
Fans want to see Kensi and Deeks follow through with adoption
Currently in Season 13, one of the major subplots in "NCIS: Los Angeles" involves Kensi and Deeks starting a family through adoption, and fans have seen them preparing their house for any future children. On a Reddit thread about the storyline, u/ploomyoctopus shared that they themselves are adopted and are a current foster parent, and wrote that there needs to be more positive reinforcement of this kind of family situation in media. They said, "Please, please don't handle this storyline the same way NCIS (original) did. Let them be foster parents. Let them adopt a kid. Let them struggle. Let them succeed and love their kid/s. And let them not get pregnant." 
Making reference to two children that Kensi and Deeks have considered fostering during the series, u/KeepLkngForIntllgnce replied, "I'd agree with this. I'd love to see Kensi and Deeks get custody of Pilar. That would also try to keep somehow Rosa in the background in their lives." Redditor u/InfamousClock7287 also believes in the above sentiments, and stated, "I agree with this, for once please don't do the miracle ending of Kensi falling pregnant instead do the miracle ending of a child being given their forever family." Ultimately, it seems as if "NCIS: Los Angeles" fans enjoy this story arc with Kensi and Deeks, and truly hope that the showrunners follow through with it to its completion, and not cop-out on the adoption plot by making Kensi pregnant and having them abandon their current plans.