Ross Lynch Cast In Netflix's Sabrina Series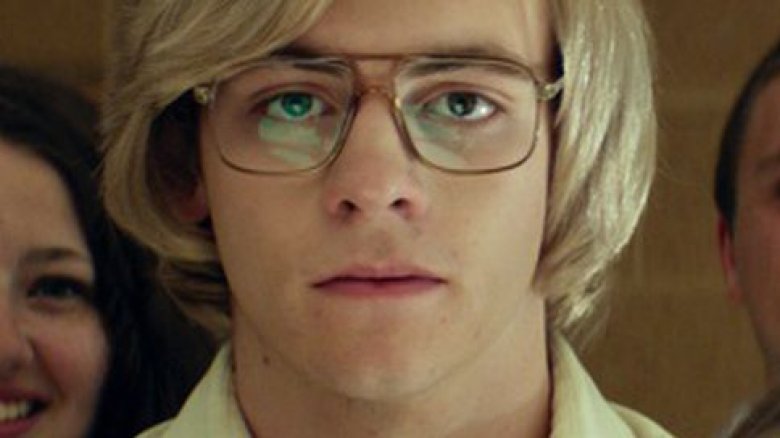 Ross Lynch is heading to Greendale, having just been cast in Netflix's upcoming (and untitled) Sabrina the Teenage Witch series. 
As detailed by Deadline, Ross Lynch is on board to play the male lead opposite Kiernan Shipka, who portrays the titular Sabrina Spellman. 
Lynch, who recently played the infamous serial killer Jeffrey Dahmer in FilmRise's My Friend Dahmer, will star as Harvey Kinkle, Sabrina's boyfriend. Described as the "prince charming" of the "dark fairy tale" that is the new series, Harvey is a "dreamboat and a dreamer," totally oblivious to the darkness that looms in the shadows and unaware of the forces that are working to keep him and Sabrina away from each other. 
Lynch joins a growing roster of talent for the show, including Jaz Sinclair as Sabrina's best friend, Rosalind Walker; Chance Perdomo as Sabrina's "witty, puckish, and pan-sexual" warlock cousin, Ambrose Spellman; Miranda Otto as Sabrina's "proud and devout" Aunt Zelda; Lucy Davis as Sabrina's free-spirited Aunt Hilda; Michelle Gomez as Sabrina's favorite teacher, Mary Wardell, who turns into a "sultry, cunning manipulator" after she's possessed by the Devil's handmaiden, Madam Satan; Bronson Pinchot as Sabrina's "villainous, puritanical" high school principal, George Hawthorne; and Richard Doyle as the High Priest of the Church of Night and the Dean of the Academy of the Unseen Arts, Father Blackwood. 
Netflix picked up the project in a two-season, straight-to-series order in December of 2017. The show, based on the Archie Comics graphic novel The Chilling Adventures of Sabrina, reimagines Sabrina Spellman's origin story and weaves in elements of horror, the occult, and witchcraft. Viewers will follow Sabrina as she struggles to accept her half-witch, half-mortal identity and discovers that she must ward off the evil that threatens to destroy everything she's ever known. Sabrina is noted as "intelligent, compassionate, and brave to the point of recklessness," an "empowered young woman who is just beginning her dark education as a sorceress," and the sole person who stand between humans and the terrors that could kill them all. The series has often been compared to The Exorcist and Rosemary's Baby in terms of its tone. 
Lynch broke out with his debut performance as Austin Moon on the Disney Channel series Austin & Ally. In the years since that show wrapped, Lynch has moved away from the House of Mouse and into some more serious material, namely the aforementioned My Friend Dahmer. The 22-year-old actor will return to his comedic roots for Status Update, which stars fellow Disney Channel alumni Olivia Holt (Kickin' It, I Didn't Do It) and Gregg Sulkin (Wizards of Waverly Place). 
The Age of Adaline's Lee Toland Krieger is attached to direct the series. He joins Riverdale show creator and Archie Comics creative Roberto Aguirre-Scasa, Archie Comics CEO Jon Goldwater, DC luminary Greg Berlanti, and The Flash producer Sarah Schechter to executive produce as well.
No release date for the series has been announced as of yet.