Netflix's Sabrina Series Casts Bronson Pinchot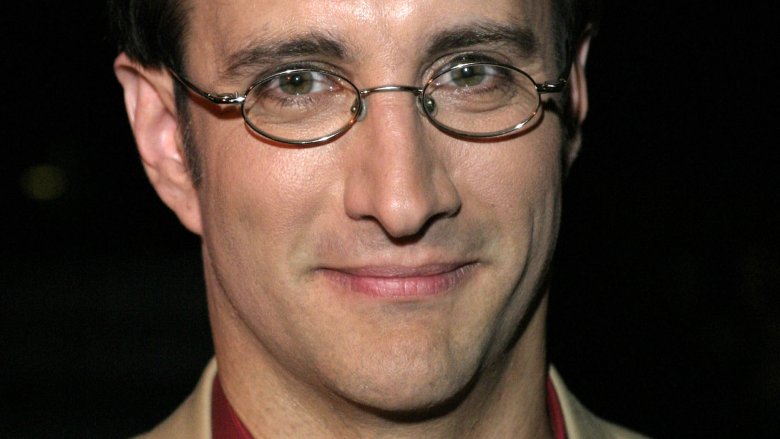 Getty Images
Yes, you read that right: Bronson Pinchot, the actor behind Balki Bartokomous from Perfect Strangers, has joined a highly anticipated Netflix series. 
Per The Hollywood Reporter, the streaming service has tapped Pinchot for a recurring role in its untitled Sabrina the Teenage Witch drama, a companion to the insanely popular CW series Riverdale.
Pinchot is set to play George Hawthorne, the "villainous, puritanical" principal of Baxter High School and a "constant thorn in Sabrina's side," who's always trying to put a wrench in her plans. Mad Men alum Kiernan Shipka takes the lead as Sabrina for the series, which reimagines the Archie Comics character Sabrina Spellman and tells her dark coming-of-age tale. 
Ordered straight to series for two seasons off the bat, the drama is billed as being as tonally similar to The Exorcist and Rosemary's Baby, blending together horror, occult, and, naturally, witchcraft. As Sabrina grapples with her dual identity as a half-witch and half-mortal, she learns she must fight evils that threaten her, her family, and the entire planet — particularly the daylight world. Sabrina is described as an "empowered young woman who is just beginning her dark education as a sorceress, even as she tries to maintain a normal life as a sophomore at Baxter High." She's also "intelligent, compassionate, and brave to the point of recklessness," and is the only thing that stands between humans and the darkness that looms in the shadows. 
Pinchot also joins Jaz Sinclair as Rosalind Walker, Sabrina's best friend; Chance Perdomo as Ambrose Spellman, Sabrina's "witty, puckish, and pan-sexual" warlock cousin who can't leave the Spellman house, for the Witches Council have placed him under house-arrest; Miranda Otto as Zelda Spellman, Sabrina's "proud and devout" aunt; Lucy Davis as Hilda Spellman, Sabrina's more carefree aunt; and Michelle Gomez as Mary Wardell, Sabrina's favorite teacher who gets possessed by the Devil's handmaiden, Madam Satan, and becomes a "sultry, cunning manipulator."
Though he's best known for his role in Perfect Strangers, the ABC sitcom that ran for eight seasons starting in the late '80s, Pinchot has also appeared in films like Risky Business, Beverly Hills Cop, True Romance, Beverly Hills Cop III, It's My Party, Courage Under Fire, and The First Wives Club. His television credits include Lois & Clark: The New Adventures of Superman, The Prankster, and his own reality series, The Bronson Pinchot Project. 
Riverdale showrunner and Archie Comics CCO Roberto Aguirre-Sacasa wrote the script for the forthcoming series, which is executive produced by Aguirre-Sacasa, Greg Berlanti, Sarah Schechter, Archie Comics CEO Jon Goldwater, and Lee Toland Krieger. The project doesn't yet have a release date.