Netflix's Sabrina Series Taps Miranda Otto For Aunt Zelda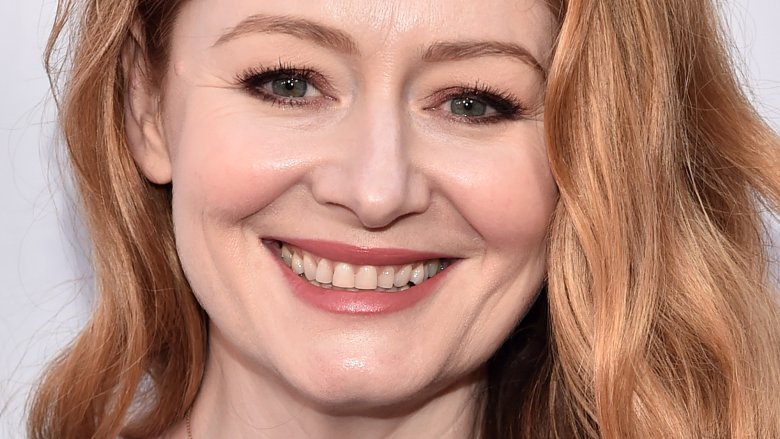 Getty Images
Netflix has found its Aunt Zelda. 
Homeland and Lord of the Rings actress Miranda Otto has been cast in the streaming site's untitled Riverdale companion series, which reminagines the Archie Comics character Sabrina Spellman in a dark new light (via Deadline). 
Opposite Mad Men alum Kiernan Shipka as Sabrina, Otto portrays Zelda Spellman, the teenager's sterner witch aunt who believes that there's nothing better or more honorable than serving as a member of the Church of Night and following the teachings of the Dark Lord. She's described as "proud and devout," the Spellman family's "disciplinarian," and the fierce protector of Sabrina. Otto joins Lucy Davis as Hilda, Sabrina's more lax and care-free aunt. Zelda is "Cain to Hilda's Abel," as the outlet notes. The actress fills the role originated by Beth Broderick on ABC/WB's 1996 series Sabrina, the Teenage Witch. 
Based on the Archie Comics graphic novel The Chilling Adventures of Sabrina, the untitled series blends Sabrina's gritty coming-of-age tale with elements of horror, witchcraft, and the occult. Viewers follow Sabrina as she struggles to accept her half-witch/half-mortal identity, begins training to become a full-fledged sorceress, and discovers that a massive responsibility rests on her shoulders. Not only must Sabrina protect her family from the danger that looms in the dark unknown, but she also must ensure the safety of the residents of Greendale, the students of Baxter High, and the rest of the world. The show is said to be in the vein of Rosemary's Baby and The Exorcist in terms of its spooky tone. 
Filling out the rest of the cast are Jaz Sinclair as Rosalind Walker, Sabrina's best friend; Michelle Gomez as Mary Wardell, Sabrina's favorite teacher who becomes a "sultry, cunning manipulator" following a possession by the Devil's handmaiden, Madam Satan; and Chance Perdomo as Ambrose Spellman, Sabrina's "witty, puckish, and pan-sexual" warlock cousin from England who is forbidden to leave the Spellman house after the Witches Council places him under house-arrest. Salem, Sabrina's sarcastic cat, will also be a pivotal character in the upcoming series. 
Otto recently appeared on Fox's 24: Legacy and starred as Esther Mullins in 2017's Annabelle: Creation. 
Aguirre-Sacasa wrote the script for the pilot episode, which Lee Toland Krieger is attached to direct. Both creatives executive produce the series with Berlanti, Sarah Schechter, and Archie Comics CEO Jon Goldwater. The series does not have a debut date as of yet.