Riverdale's Sabrina Spinoff Series Casts Jaz Sinclair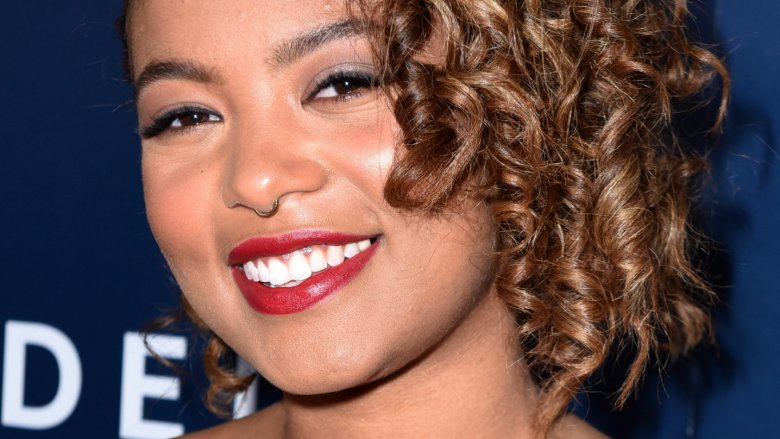 Getty Images
Netflix has just locked in Sabrina's right-hand gal. 
Per The Hollywood Reporter, Easy actress Jaz Sinclair has been cast in the streaming site's Sabrina the Teenage Witch-centered Riverdale spinoff series. 
Sinclair will play Rosalind Walker, the best friend of Sabrina, played by Mad Men alum Kiernan Shipka. Rosalind has been described as "brash, empowered, and outspoken," and is the daughter of Greendale's minister. 
A reimagining of the comic book character Sabrina the Teenage Witch, the project is said to be a blend of Rosemary's Baby and The Exorcist, and takes a dark approach to the typical coming-of-age story as it focuses on "horror, the occult, and witchcraft." Viewers will follow Shipka's Sabrina as she struggles to make sense of her half-witch, half-mortal identity, all while combating deadly evils and unknown spirits that threaten to seep out of the shadow of the night and destroy her, her family, and the rest of the human world. And if that wasn't enough for one teenager to handle, Sabrina also has to maintain an aura of averageness at Baxter High School. Hopefully Sinclair's Rosalind can aid her in that last endeavor.
Riverdale showrunner and Archie Comics chief creative officer Roberto Aguirre-Sacasa wrote the script for the untitled Sabrina series, and is attached to direct and executive produce the drama. Riverdale collaborators Greg Berlanti and Sarah Schechter, as well as Archie Comics CEO Jon Goldwater and Lee Toland Krieger, also executive produce. Berlanti Productions of Warner Bros. Television is behind the new project. Though the spinoff show doesn't yet have a title or a release date, it does tout a coveted two-season, straight-to-series order. 
Before she stars in the new Sabrina series, Sinclair will appear on the big screen in Screen Gems' horror flick Slender Man.