The Last Movie Kirstie Alley Was In Before She Died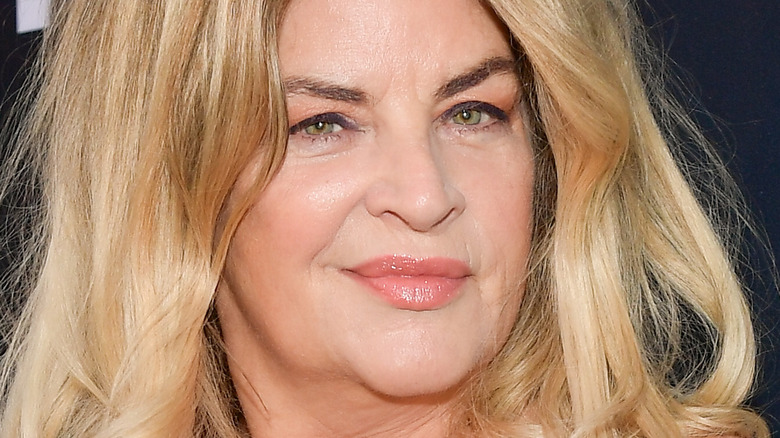 Matt Winkelmeyer/Getty Images
Fans were shocked to learn of the passing of actress Kirstie Alley. The "Look Who's Talking" and "Cheers" star died from cancer at the age of 71, her family announced on December 5, per Variety. Surprising is the fact that Alley was still plenty busy, appearing in recent years on television shows like "The Goldbergs," Netflix's "Flaked," and Ryan Murphy's "Scream Queens." 
Alley is likely best known for her role on "Cheers," which earned her an Emmy in 1991. She also won a golden statue in 1994 for her role in the TV movie "David's Mother," via IMDb. Alley earned Emmy nominations for the show "Veronica's Closet" and the miniseries "The Last Don" as well. On top of her legendary television career, Alley also racked up an impressive list of film credits. She led the "Look Who's Talking" trilogy with John Travolta from 1989 to 1993, appeared in 1982's "Star Trek II: The Wrath of Khan," and exchanged comedic jabs with Tim Allen for 1997's "For Richer or Poorer." 
The actress has plenty of work for fans to rediscover, and she never slowed down that much. Her last acting role was in a Lifetime TV movie that was inspired by a jaw-dropping true story. 
Kirstie Alley's last movie was You Can't Take My Daughter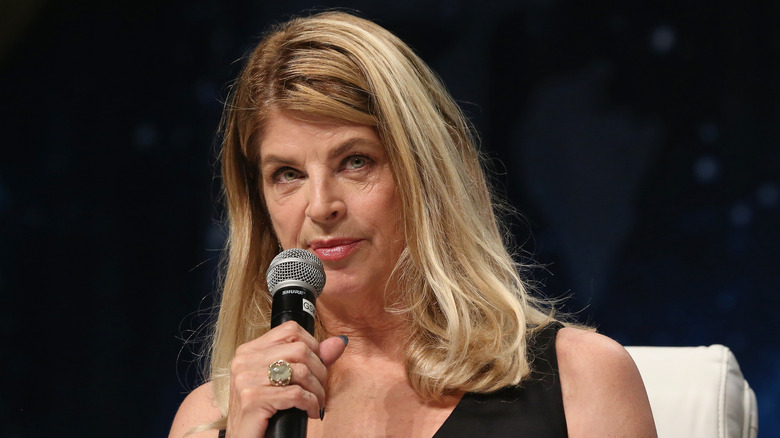 Gabe Ginsberg/Getty Images
Kirstie Alley's final role was in "You Can't Take My Daughter" for Lifetime. The film follows the story of a young woman fighting her rapist for custody of her daughter. The film was inspired by the true story of Analyn Megison, who stopped her rapist from winning that custody, per People. 
Lyndsy Fonseca took on the lead role of Amy Thompson, the woman who decides to keep her child after being raped by Demetri (Hunter Burke) and then finds herself forced to actually put up a battle to keep him away from their daughter. The "Look Who's Talking" star played the supporting character of Suzanne in the picture, and she revealed she was shocked to learn the movie was based on a true story after reading the script. Alley said she hoped the story being told in "You Can't Take My Daughter" helped inspire change in custody laws. 
"I don't even know where these laws came from. They're so insane so I hope the audience really sees that this is true, it really does go on, and the laws need to be changed across the board in all states," the actress told People in a separate interview.
If you or anyone you know has been a victim of sexual assault, help is available. Visit the Rape, Abuse & Incest National Network website or contact RAINN's National Helpline at 1-800-656-HOPE (4673).