Were Kirstie Alley And John Travolta Friends In Real Life?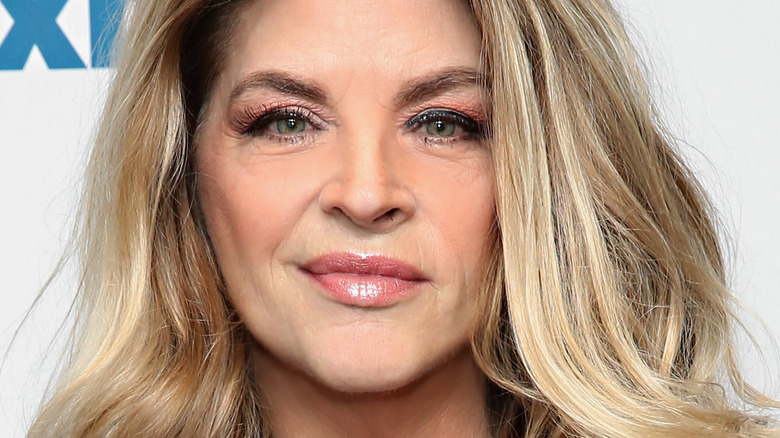 Cindy Ord/Getty Images
Among her many roles, Kirstie Alley is fondly remembered for her work in the "Look Who's Talking" trilogy. Released in 1989, "Look Who's Talking" follows single mother Mollie Jensen (Alley) who struggles to take care of her newborn baby, whose thoughts are illustrated through voice-over narration by Bruce Willis. Along the way, a relationship grows between Mollie and cab driver James Ubriacco (John Travolta), with the two eventually falling in love. The film's surprising financial success (via Box Office Mojo) led to two sequels being produced, and these saw the family grow by adding one daughter and two dogs. 
Despite the movies themselves never quite becoming critical darlings, what remains undeniable was the chemistry shared by Alley and Travolta, who stuck through all three entries. Even when these movies were at their worst, the fictional couple was always a bright spot and provided an endless array of funny, relatable, and heartwarming moments. Sadly, if the long-rumored reboot of the franchise ever comes to fruition, one of its most important names won't get to see or star in it.
On December 5, 2022, Kirstie Alley died of cancer shortly after being diagnosed (via NBC). The actress will not only be missed by the fans whose memories she helped shape with her memorable performances in "Cheers," "Star Trek II: The Wrath of Khan" and "David's Mother," but also by those who worked with her. Fans of the "Look Who's Talking" films may be wondering just how Travolta is taking the tragic news, and if the two were close, to begin with. Unsurprisingly, their friendship was very strong — to the point that they were almost more than friends. 
Travolta considers Alley his soulmate
Kirstie Alley and John Travolta's radiant chemistry in the "Look Who's Talking" trilogy wasn't limited to the '90s rom-com franchise. Thirty years after the film was released, Alley would appear at the premiere of Travolta's 2018 film, "The Fanatic." At the Egyptian Theatre red carpet event in Hollywood, Travolta made it clear just how much he adores Alley as a human being. "She's my soulmate," he told Us Weekly, going on to comment on the "Look Who's Talking" reboot. "It's been 30 years [since 'Look Who's Talking'] ... I would do anything with Kirstie. So let's see what happens," he said.
As it turns out, Travolta isn't the only one who sensed an instant connection between him and Alley. Her feelings for Travolta ran even deeper, as she would reveal on a 2018 episode of Celebrity Big Brother UK. "I almost ran off and married John," she admits. "I did love him. I still love him. If I hadn't [have] been married, I would have gone and married him." She notes that working with him for such an extended period of time led to her falling in love with him, saying, "It's very easy to fall in love with your leading man. For a year, you're around this person...It's just hard, I think."
Travolta posted a moving tribute to Alley on social media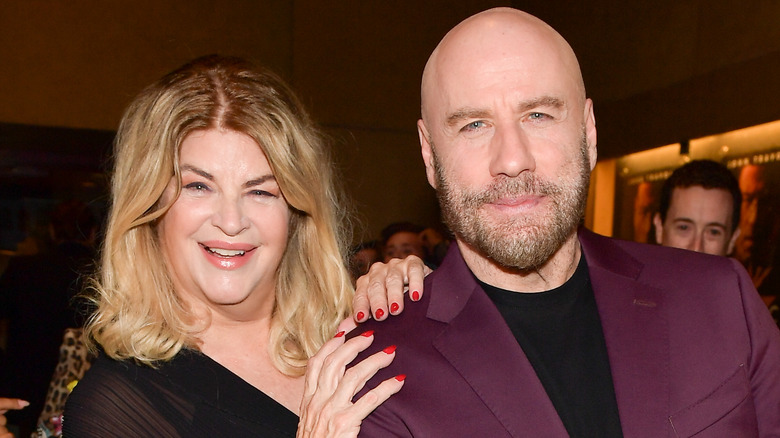 Matt Winkelmeyer/Getty Images
The news of Kirstie Alley's death came as a surprise to everyone, even those in the entertainment world. Once the news began making the rounds, celebrities made it a point to pay tribute to her in some form or fashion. Unsurprisingly, John Travolta did the exact same. After learning of Alley's death, Travolta was understandably heartbroken, to say the least. The "Pulp Fiction" star quickly took to social media to share a few words about his dear co-star and express his love for her.
"Kirstie was one of the most special relationships I've ever had. I love you Kirstie. I know we will see each other again," he wrote in a heartfelt December 5 Instagram post. Alongside this short yet emotional caption, Travolta shared a photo of Alley along with another from back in the day that features both of them with ear-to-ear smiles on their faces. The comment section is full of kind messages honoring Alley's memory, supporting Travolta during this difficult time, and more.
While we'll never get a dream John Travolta and Kirstie Alley reunion, their work in "Look Who's Talking" will live on as a testament to their love for one another.