James McAvoy And Amir Wilson Tease Their Season 3 Character Arcs On His Dark Materials - Exclusive Interview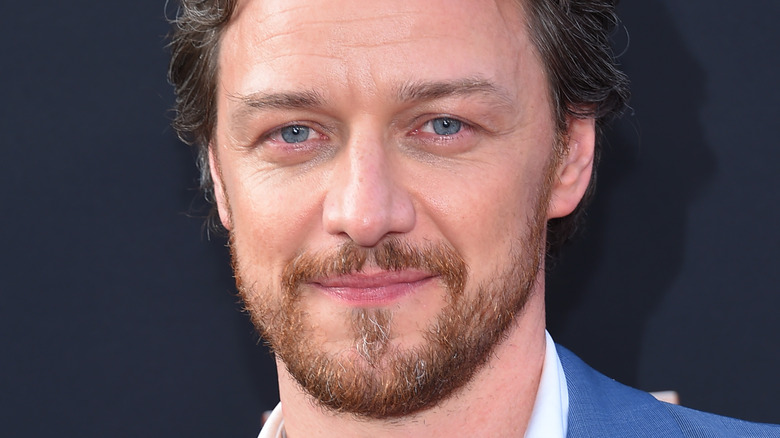 DFree/Shutterstock
As fans prepare to say goodbye to "His Dark Materials" in its third and final season, the show's cast is in the same boat. Yet though goodbyes are tough, it's always nice going into a series finale knowing that it's the final curtain. Not only do the writers get to prepare a proper ending for the characters, but former cast members also have the chance to come back, and everyone can say goodbye to their characters, the world, and the people they worked with along the way.
"X-Men" star and Lord Asriel superfan James McAvoy took on the role back in Season 1 alongside newcomers like Dafnee Keen (Lyra Silvertongue) and Amir Wilson (Will Parry). Although McAvoy only appears in a handful of episodes, his presence looms large throughout the entire series — and he's back for Season 3.
"His Dark Materials" invited Looper to the New York Comic Con press room, where we exclusively spoke to McAvoy and Wilson. McAvoy discussed Lord Asriel's Season 3 arc, his greatest joys playing the character, and which former "X-Men" alum he would have liked to see on the show. Meanwhile, Wilson shared which actor he wanted scenes with, teased the future of his character's dynamic with Lyra, and reminisced about saying goodbye to his co-stars.
A posh, English Indiana Jones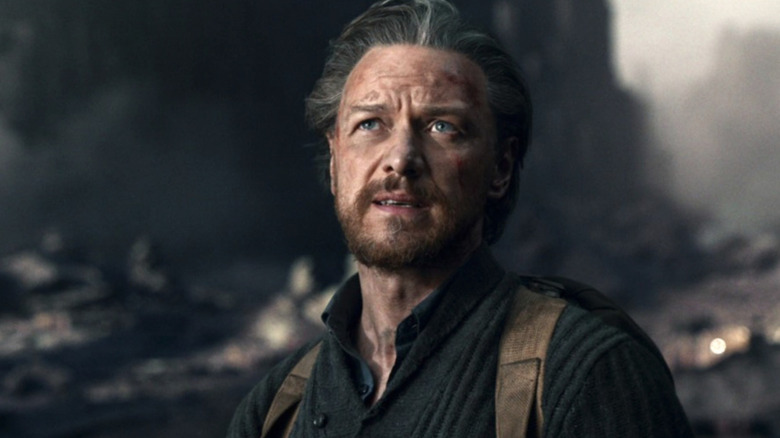 HBO
Are there any former co-stars from your other projects that you'd love to have on the show, and do you have a character in mind that you'd love for them to play?
James McAvoy: Geez. Well, no, because I haven't thought of this. Who do I love working with? Nick Hoult because he's gorgeous, and what a guy he is ... He'd be someone fun. He'd be a gorilla.
[Laughs] Okay.
McAvoy: He would. That would be his deal.
This isn't your first time playing a larger-than-life role. What were some of the biggest similarities and differences between your TV role as Lord Asriel and a movie role like Charles Xavier on "X-Men"? What are some highlights of playing in these massive worlds?
McAvoy: The highlight of playing Lord Asriel is getting to look like you're a good guy, to begin with — and then doing some quite shocking stuff, namely killing your daughter's best friend, who's just a little boy. [He] also happens to be the son of one of my favorite directors, Jamie Lloyd, who I've done tons of theater with, and other characters from other movies ... [I] can't think of any right now.
Can you tease what role Lord Asriel will have in Season 3? Do you have any bucket list items that you want him to do on the show?
McAvoy: For the whole of Season 1, he's been talking about the whole of Season 2. Other people have been talking about what he's been talking about, which is going to war with the authority, where you're finally going to see what that war looks like.
He's been an adventurer and a scholar, like a posh, English Indiana Jones type, a little bit. This time, he's a general. He's still an engineer, he's still an inventor, but he is a warmonger, and he is trying to bring war upon the heavens.
I want to see that. I'm looking forward to seeing him say, "I'm not just talking about it anymore. This is it. We're coming for you." That's really exciting.
Saying goodbye to the show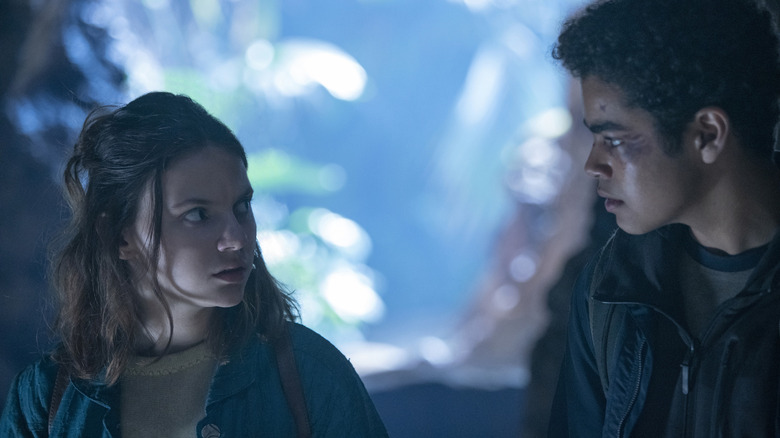 HBO
Are there any actors on the show, either past or present, that you haven't gotten to work with that you're dying for more scenes with? Their characters can be dead; it's whatever you want.
Amir Wilson: I never got to work with James [McAvoy], and my dad's dying wish is that I take this knife to Lord Asriel. It's a big factor, and it's [a] driving factor throughout the whole series. But I haven't actually worked with James. I've only met him, so work[ing] with him would've been cool. I'm a big fan of his work.
Will and Lyra have an intense "will they, won't they" love story. Where do you hope that story goes in the future? Can you tease anything from Season 3 after that epic finale?
Wilson: We're going to have to see. The way I've approached it is that Will and Lyra are friends, and they can't see something happening, but everyone else — including the audience — can see something is happening. Until something does happen or if it does happen, you're going to have to find out.
They both have such a great dynamic on the show. Do you ever improvise on set? What are some of your favorite moments filming with [Dafnee Keen]?
Wilson: There are moments ... We went to Spain to film, so there's stuff at the end of the series. Being able to work whilst also traveling is a dream. It's like a two-and-one type of thing, two birds with one stone. Doing that was really fun. Working with these amazing crew members throughout the whole production, it's like a family that you build up.
When we finished the job, it was sad to say goodbye to all these people, these people that you spend a lot of time with. You spend every day with these people, 12 hours a day for six months, and you really build a connection. When you leave, it's just, "Oh, this is done now."
But it's good. I'm excited. Everyone's excited to share. We've all put our hearts and souls into it, into the world, for everyone to see.
New episodes of "His Dark Materials" air Mondays on HBO and HBO Max beginning December 5.
This interview has been edited for clarity.