Producers Jane Tranter And Dan McCulloch On Working With The Cast For His Dark Materials' Final Season - Exclusive Interview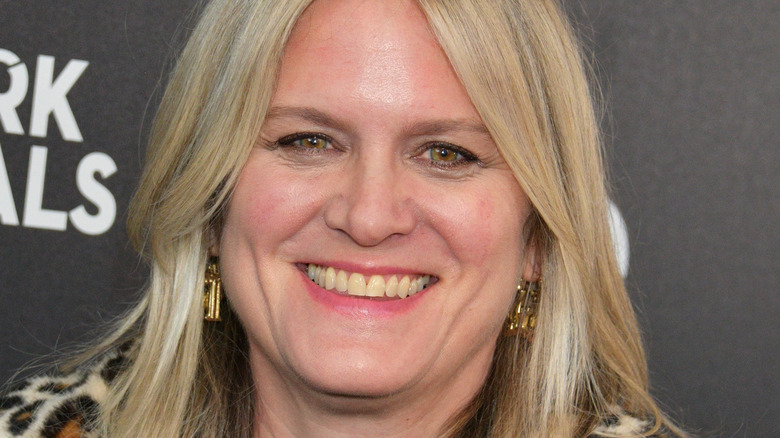 David M. Benett/Getty Images
"His Dark Materials" is making one last bang before it ends with Season 3. Not only does the HBO series feature top-tier Hollywood talent, but everyone attached to the series is also immensely proud of and protective of the show, its characters, and the storylines. The passion of the creators and actors alike has created something truly unique and special.
Given everyone's love of the project, it's no surprise that the actors were a dream to work with, and it didn't take much convincing to get most of the OG actors from the series to return for its swan song. "Torchwood" alums Jane Tranter and Dan McCulloch produce the series, and both have nothing but kind words for the show's star-studded cast.
"His Dark Materials" invited Looper to the press room at New York Comic Con, where Tranter and McCulloch discussed what the show's cast brought to their roles and whether there was anyone from the original run they couldn't get back for the final season.
McAvoy should be in the writers' room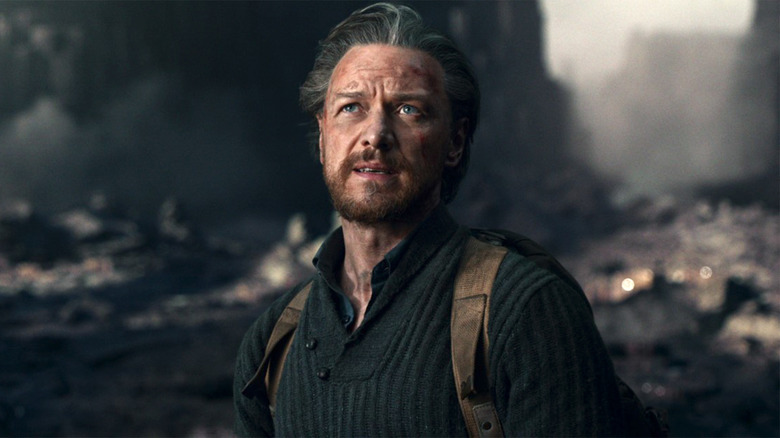 HBO
What has it been like working with actors like Lin-Manuel Miranda and James McAvoy? Did either of their acting choices ever inspire new storylines or characteristics that you didn't expect?
Jane Tranter: James McAvoy was an exceptional actor to work with on these adaptations because he's such a huge fan of the books and knows the books at least as well as we do. He had been living with the character of Lord Asriel for many years. He admires him and despises him all at the same time — Asriel is divisive like that. [McAvoy] came with a really clear idea of what he wanted to do with Asriel, and that was both very exhilarating and very exciting to see James put that performance together.
At the same time, [it] meant that we had to pick up our pace around him because literally, his arrival was like [a] hot knife through butter. We were [like], "Okay, but what are we going to do? How are we going to ...?" That was one pace to work at.
Then we have actors like Dafne [Keen] and Amir [Wilson] who were new, and we watched their talent emerge and grow during the course of three seasons. They needed a whole different type of encouragement and help until Season 3, where we step back and watch it more and wonder. The kids we first started working with are now these amazing, beautiful, super talented adults. 
Then there's Lin-Manuel Miranda, who's everyone's favorite person and a complete dream, and so funny and warm and magnificent to work with. We love them all ... Actually, I should say Ruth Wilson. I have never witnessed an actor put together a character and a performance in the way that Ruth does. That was probably one of the most inspiring things in my career to witness.
Getting the gang back together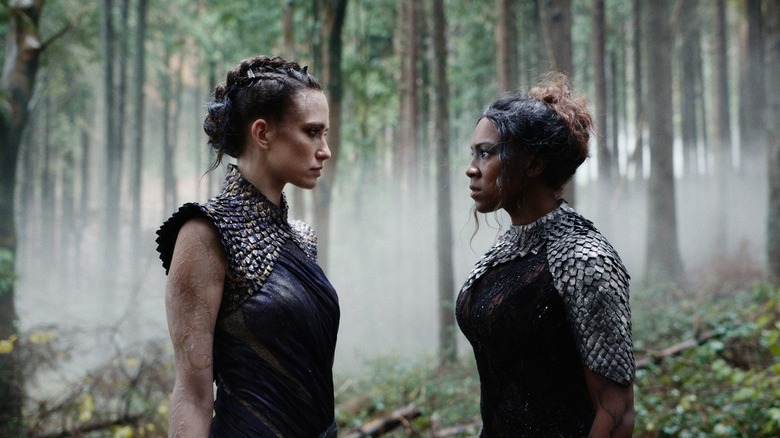 HBO
Was there anyone from the beginning of the show that you wanted to get back that you couldn't, for whatever reason?
Dan McCulloch: Everybody came back in the end. The show was able to run for long enough. We were shooting out of Wales in our studio.
When you're doing something with a long enough time scale, you don't have to worry so much about actual availability. We were so lucky in that we got to cast people ... Phoebe Waller-Bridge, who played one of the daemons, and the numerous actors that would start in Season 1. They might only have one or two lines, but they'd always come back for Season 3 — largely because they had this love of the books and they wanted to explore the character with us. We were really grateful for that loyalty.
Season 3 of "His Dark Materials" premieres December 5 on HBO Max.
This interview has been edited for clarity.