The Character Everyone Forgets Lin-Manuel Miranda Played On The Sopranos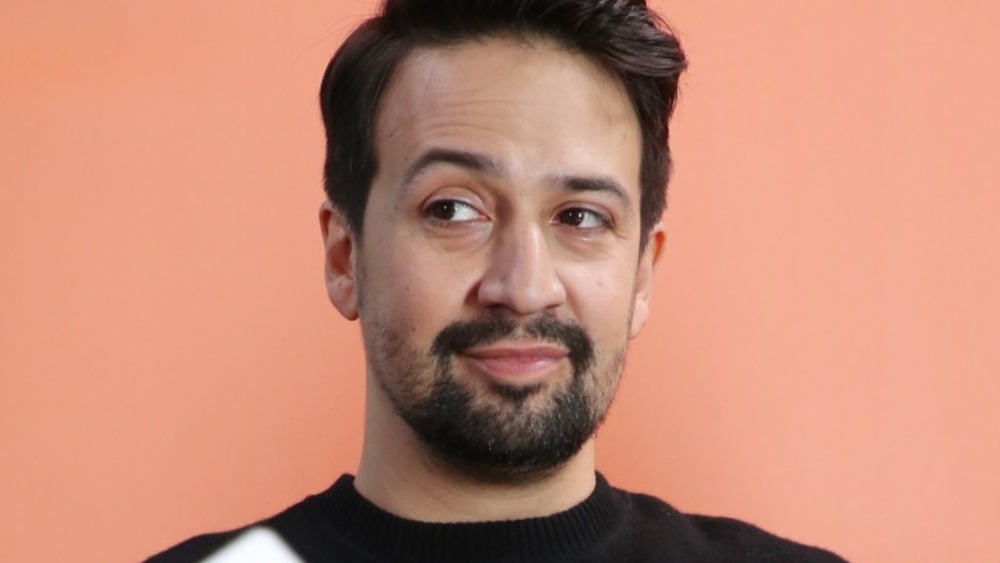 Phillip Faraone/Getty Images
After being delayed due to the COVID-19 pandemic, the film adaptation of Lin-Manuel Miranda's Tony-winning musical In the Heights is now set to be one of the biggest films of 2021. It has all the makings of another triumph for the writer/singer-songwriter/actor, whose rise in popularity and acclaim over the past few years has been meteoric, culminating in Hamilton being viewed by millions all over the world on Disney+ last year.
There was a time, however, when Miranda wasn't a household name, at least not outside of the theater world. Back in the 2000s, while honing In the Heights in the off-Broadway circuit, he was also on the lookout for TV acting gigs. By the time Hamilton opened, he'd already landed memorable "Who is this guy?" spots on House, Modern Family, and How I Met Your Mother, among other shows. But before all that, he got his start in the TV and movie industry on The Sopranos in 2007, with a tiny role that nonetheless spoke to the HBO drama's brilliance at peppering its world with hilarious one-off characters.
Lin-Manuel Miranda was a very unhelpful bellman on The Sopranos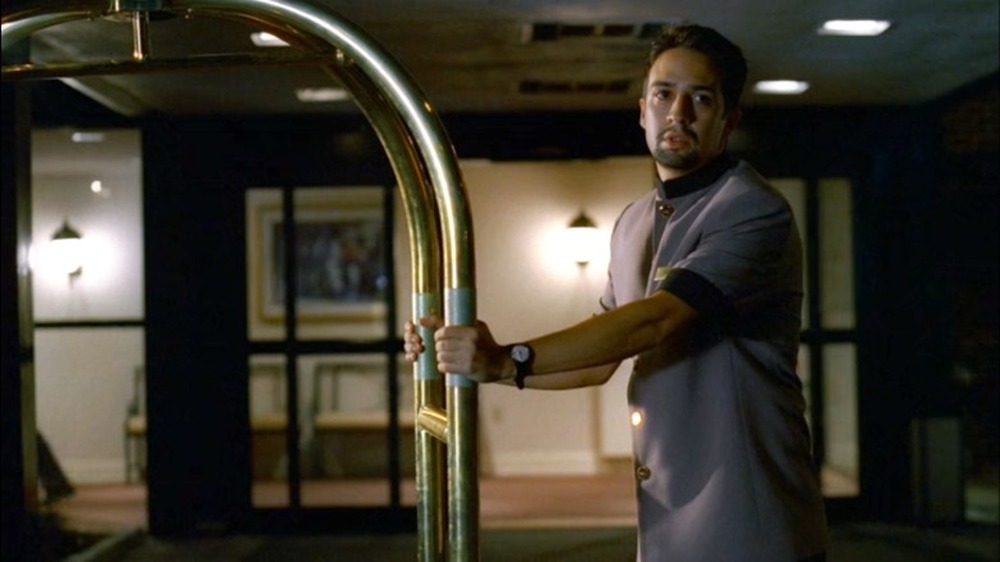 HBO
On The Sopranos season 6, episode 15, "Remember When," the body of the first man ever killed by Tony Soprano (James Gandolfini) is found, spurring Tony and Paulie Gualtieri (Tony Sirico) to make a road trip from New Jersey to Florida to steer clear of the FBI. On the way, they make multiple stops and have conversations that veer between camaraderie and tension as Paulie's future within the family is pondered.
One of those stops serves to demonstrate the show's masterful command of tone. After reminiscing about a seedy motel with massage beds in Virginia that they used to know, they drive to its location only to find out it's been replaced by a respectable hotel. Lin-Manuel Miranda plays the bellman who is walking by when they pull over to ask if the place is new. "I think maybe, I don't know," he answers dryly. Paulie then asks if there used to be a motel on that spot, and the bellman gives him a long blank stare before repeating "I don't know" and walking away, much to Tony's annoyance.
Without any overt jokes, Miranda makes a big impression just by communicating the bellman's sheer weariness through his body language — extra impressive stuff when you consider, as he told LIVE with Kelly and Ryan, that he still needed marks to position himself for the camera back then. It's an early example of versatility from a performer we now associate with sincerity and cheekiness, rather than the kind of deadpan humor The Sopranos excelled at.