AMC Looking At Mass Layoffs As Streaming Numbers Decline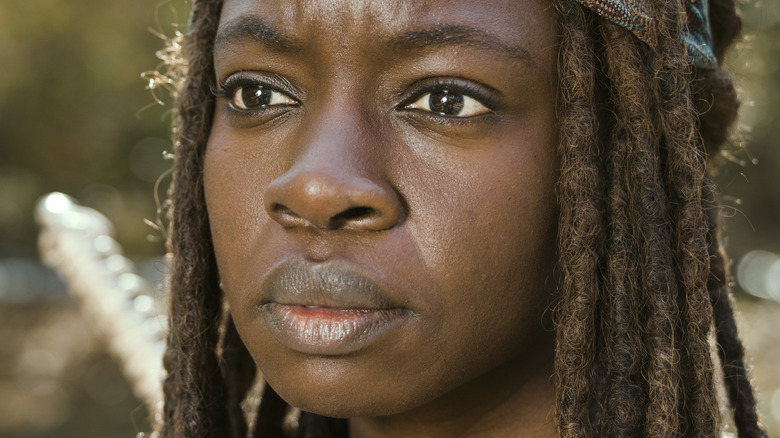 Ben Leuner/AMC
AMC Networks is home to a vast array of exceptional content from AMC+, Shudder, IFC, Sundance Channel, and Acorn TV. On top of that, it has several shows on the roster that have Certified Fresh seasons, according to the folks at Rotten Tomatoes, like "Dark Winds" and "Interview with the Vampire." But despite having all of that, things haven't quite panned out for the infamous outlet in the era of streaming, and it appears some drastic changes are on the way. 
What was once a network that really only focused on old movies has become a significant player in the realm of TV, putting out some serious heavy hitters over the years like "Better Call Saul" and "The Walking Dead," the company offers a variety of shows from all different genres, like westerns, crime dramas, and science-fiction stories. The cable network also has done very well when it comes to awards season, as titles like "Mad Men" and "Breaking Bad" alone have earned them over 30 Emmy wins. And it was really no surprise they would kickstart a streaming service offering even more excellent programs. AMC+ became a magnificent haven for a robust amount of the cable network's assets featuring exclusive shows, movies, and content that couldn't be seen anywhere else.
But not all of the stats are apparently good regarding the company, and its numbers are not where they should be. Things will only worsen if some maneuvers aren't made, and it seems AMC is in for an impactful shake-up with its employees. 
The numbers aren't ideal at AMC
According to a report from The Hollywood Reporter, AMC chairman James Dolan sent out a memo indicating that there would be what he described as "a large-scale layoff as well as cuts to every operating area." The combined subscriber total of all the brands under the company's banner is over 10 million and is expected to continue increasing by the end of 2022. Their projections also indicate they could approximately double those numbers by 2025. Despite what appears to be a healthy potential for growth, the content company will need to make some unfortunate layoffs moving forward.
The shocking news comes not long after one of AMC's most popular shows, "The Walking Dead," had its epic finale. The final episode caused quite a reaction from fans and drew in record numbers on AMC+. The zombie series seemed to pair well with their take on Anne Rice's "Interview with the Vampire," which has also helped increase the number of eyes tuning into their streamer. The company also has a lot in the works, like several "Walking Dead" spin-offs, more Anne Rice-inspired shows, and follow-up seasons to "Dark Winds" and "Moonhaven."
But despite their exemplary efforts to stay even with the competition, things haven't worked out. Dolan's memo states, "It was our belief that cord cutting losses would be offset by gains in streaming. This has not been the case." The oversaturated market of streaming services available, coupled with the slow demise of cable, has been too much to handle for the efforts of AMC and its plans. And while the projects mentioned will probably move forward, it looks like several employees from the company will not.