What Bob Iger's Town Hall Remarks Could Mean For The Future Of Disney+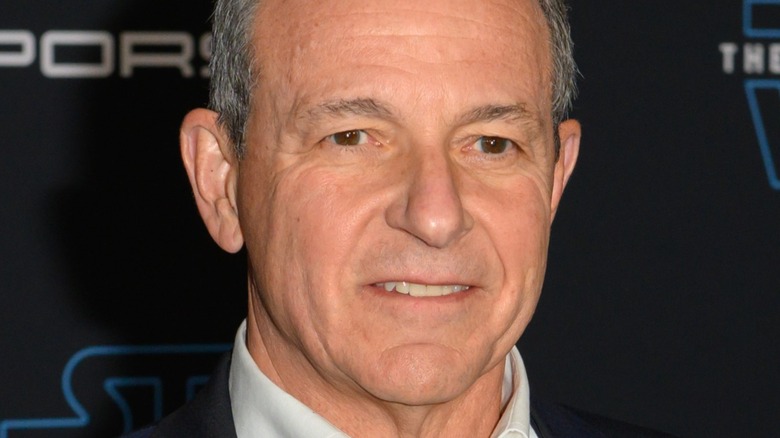 Silvia Elizabeth Pangaro/Shutterstock
Newly reinstated Disney CEO Bob Iger held his first town hall with employees on Monday, November 28, in which he laid out his priorities and overall vision for the future of the Mickey Mouse company. And if what he said is true, loads of exciting changes could soon be on the way for Disney+ — including a much larger focus on "creativity, innovation, and inspiration," per Iger. 
"Every transaction that occurs at this company emanates from some form of creativity, and therefore it is my number one priority," explained the longtime exec (via TheWrap). "It is the focus," he said, adding: "It's not about how much we create; it's about how great the things are that we do create."
Iger's arrival at Disney headquarters on Monday marks the first official employee meeting for the returning House of Mouse CEO following his stunning reinstatement on November 21 (via Reuters). The 71-year-old retired as chairman in 2021 and was replaced by chief executive Bob Chapek. Iger was reportedly brought back to boost growth and company morale following a rocky tenure for Chapek, per Reuters. Disney explained the move in a statement: "The Board has concluded that as Disney embarks on an increasingly complex period of industry transformation, Bob Iger is uniquely situated to lead the Company through this pivotal period." On Monday, Iger noted how it was great to be doing what he loved again. 
"Filled with gratitude and excitement to be back @WaltDisneyCo!" he tweeted. 
In addition to creativity, Iger laid out several other things that he has his sights on changing in the coming months and years — specifically with Disney+ — to help bring the company back to a more stable financial state following a disappointing earnings report this month that listed 20-year lows for Disney stock (via Reuters). 
Bob Iger wants to focus more on Disney+'s movie and television content, less on subscriber growth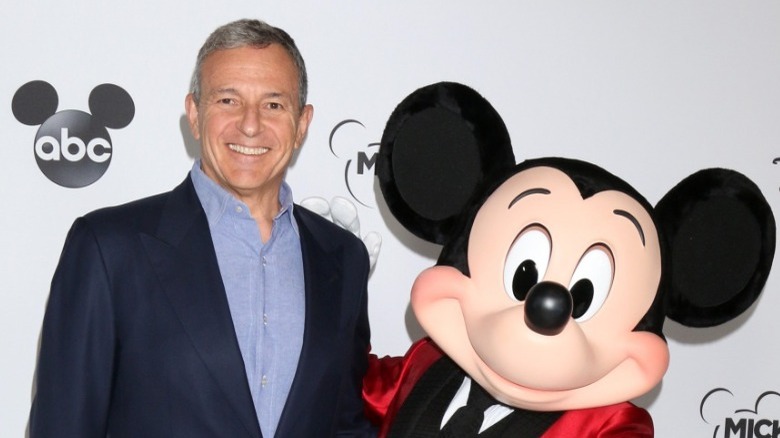 Kathy Hutchins/Shutterstock
According to Bob Iger, one of the biggest things on his Disney to-do list is to completely revamp the business model at Disney+, with there being too much of an emphasis on growing the subscriber count and not enough on creating great content — which is his ultimate goal. 
"I'm obsessed with it, and I'm obsessed with it for a reason," Iger told his Disney employees on Monday (via The New York Times). "Because it drives this company," he said of the company's creativity. Rather than putting out Disney+ show after Disney+ show, the returning CEO wants to instead shift the app's focus to doing more with less, per The Times. Gone are the days of "chasing subs with aggressive marketing and aggressive spend[ing] on content," Iger proclaimed, with them being replaced by a culture of "chasing profitability" (via CNN). In the end, Iger hopes that implementing these changes will "restore control, responsibility and accountability to the creative businesses," he said, per The Times. But exactly how long that will take is currently a mystery. 
As for the specific changes that will come, experts believe Disney's movie and television studios will absorb more of the spotlight and investment interest moving forward, which could lead to more entertaining and well-thought-out content rather than cash grabs and meaningless fan service. As the Financial Times puts it, "Disney will be entering leaner times across the board," meaning some major MCU and Star Wars changes could be coming. 
"Iger's original vision was always more narrowly focused on Disney's family superbrands rather than becoming another Netflix," explained former colleagues to FT. "There will probably be more focus on profitability and cost control, not a recipe for easy relations with Hollywood," the outlet reported.