Bob Iger Is Back As CEO In Disney Stunner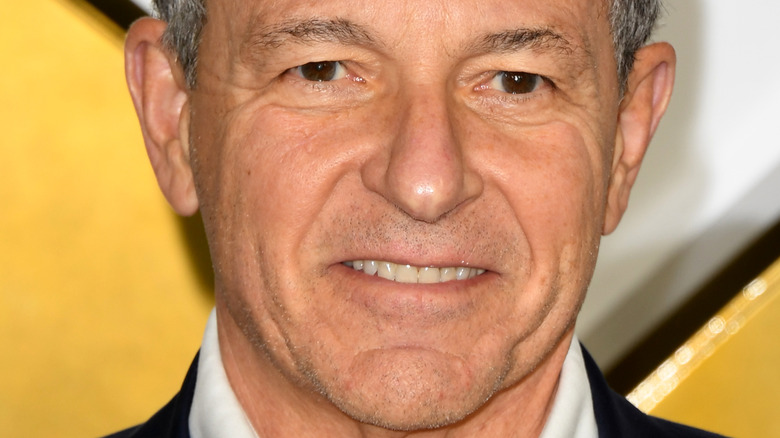 Stuart C. Wilson/Getty Images
The Walt Disney Company just dropped a gargantuan piece of news that will steer the company in an intriguing new direction. Starting in February 2020, Bob Chapek has been the CEO of Disney (via Los Angeles Times). Chapek has worked for the company since 1993 in various roles, including as a marketing director for Buena Vista Home Entertainment, President of Consumer Products, and Chairman of Walt Disney Parks and Resorts.
Even before becoming CEO, Chapek was helping move the company forward in numerous ways. Whether he was helping the company move into the digital age with the use of DVDs and Blu-Rays, changed the game of their merchandising, or brought increased attention to the Disney parks, Chapek was truly an innovator and hard worker who wasn't afraid to think outside the box. "He was always an executive that you knew would be on the rise," former Disney CEO Michael Eisner said about Chapek. "He knew how to grow the business while adjusting to the changing marketplace, which was intense" (via Orlando Sentinel).
His time as CEO would see some intense challenges to hurdle through. During his time, Chapek would see the company through the COVID-19 pandemic, helped grow the streaming service Disney +, and confronted Florida's Parental Rights in Education Act as part of the company and Chapek's emphasis on diversity and inclusion. But now his time with the company has drawn to a close, with its previous head, Bob Iger, returning to the position of CEO — for now.
Bob Iger will still be awaiting a new CEO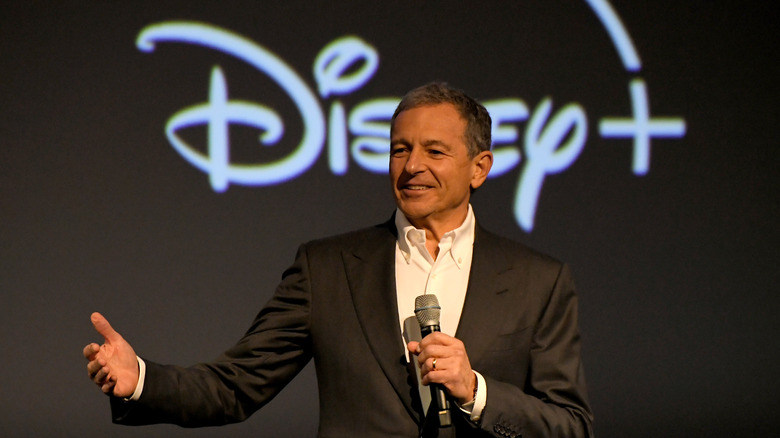 Charley Gallay/Getty Images
On Sunday, November 20, the Walt Disney Company announced its reinstatement of former Disney CEO Bob Iger back into the position, ending Bob Chapek's nearly three-year period as Disney's CEO, according to The Hollywood Reporter. Board chairman Susan Arnold released the following statement regarding the change in management, saying, "We thank Bob Chapek for his service to Disney over his long career, including navigating the company through the unprecedented challenges of the pandemic. The Board has concluded that as Disney embarks on an increasingly complex period of industry transformation, Bob Iger is uniquely situated to lead the Company through this pivotal period." Before this, in June 2022, Bob Chapek was given a three-year extension of his contract with the company (via CNBC).
Additionally, the board mentioned that Iger's tenure as Disney's CEO would only last for two years, with the board working on producing a successor during that time (per Hollywood Reporter). Regardless, Iger is happy to be back in the position, saying in his own statement, "I am extremely optimistic for the future of this great company and thrilled to be asked by the Board to return as its CEO" (via Hollywood Reporter).
During his previous period as CEO, which began in 2005, Iger helped expand Disney's intellectual properties with the historic acquisitions of Pixar in 2006, Marvel in 2009, Lucasfilm in 2012, and 21st Century Fox in 2019.