Here's How Much Bob Iger Is Getting Paid To Come Back To Disney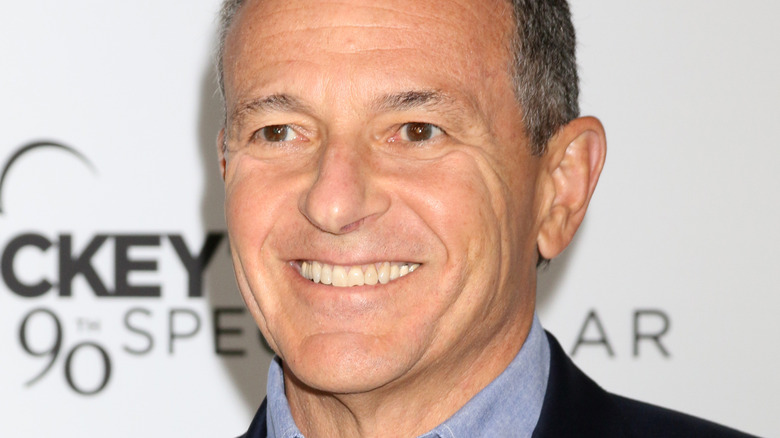 Kathy Hutchins/Shutterstock
On November 20, The Walt Disney Co. announced that its CEO since February of 2020, Bob Chapek, would be stepping down. Taking his place as Disney CEO is his predecessor Bob Iger. Disney's board of directors came to the decision to replace Chapek with Iger, describing Iger as someone particularly suited to lead the company as it exists today. That said, Iger agreed to serve as CEO for a span of just two years, after which the current plan is to find a successor.
Of course, this change in leadership very well may affect some of Disney's flagship properties moving forward. For instance, Iger's reinstatement could affect the MCU insofar as some critics have responded negatively to its streaming-heavy Phase 4 spearheaded by Chapek. Iger, meanwhile, ran Disney during the time the MCU first began to flourish, suggesting his return could be part of an effort to transition the MCU back to what worked for it in an earlier era. Meanwhile, Iger could lead the "Star Wars" franchise in a new direction as well, quite possibly running the company during the release of its first "Star Wars" feature since "Rise of the Skywalker" in 2019.
Given the gravity of this position, some may be wondering just how much money Iger looks to make leading one of the world's largest media companies once again.
Bob Iger will be compensated handsomely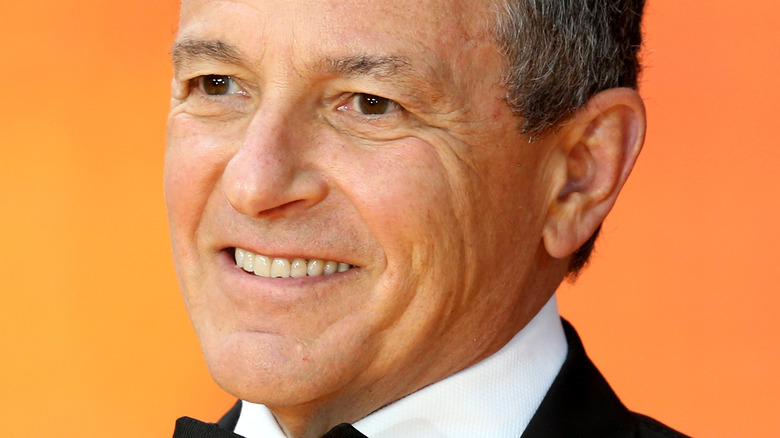 Fred Duval/Shutterstock
Following the announcement that Bob Iger will return as CEO of Disney, The Hollywood Reporter published a report detailing the financial terms of his new contract. Iger's annual salary and bonus, notably, are lower than what he earned during his prior tenure as CEO, both totalling $1 million. To make up for this discrepancy, Iger stands to earn exponentially more based on performance incentives. In total, Iger's contract is valued at $27 million for each year he's signed on to lead the company, though this is merely an estimate reflecting what he's likely to receive. An unexpectedly profitable year for Disney could mean a bigger paycheck, while failing to hit certain goals might net him less than this figure.
For what it's worth, the estimated $25 million Iger is set to earn on top of his $2 million salary and bonus is comprised of both RSUs — or restricted stock units, which refer to company stock that can only be vested once certain conditions are met — and stock options contingent on Iger remaining at Disney through his planned Dec. 31, 2024 end date.
As detailed by Reuters, one of Iger's first responsibilities will likely be to figure out how to cut spending on streaming service Disney+. Whether or not moves like this end up benefiting Disney, then, are what will ultimately determine the precise magnitude of Iger's compensation.