The 2 Iconic Supernatural Characters That Nida Khurshid Wants To Cameo Together On The Winchesters - Exclusive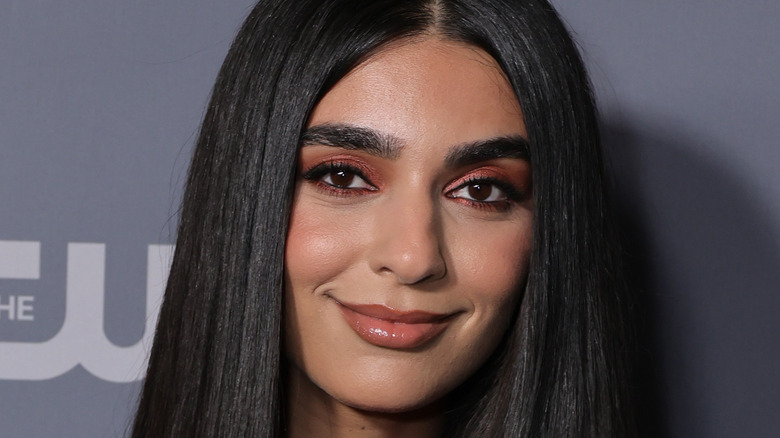 Michael Loccisano/Getty Images
From the very moment news of "The Winchesters" broke, fans have daydreamed about their favorite "Supernatural" actors and characters making an appearance in the prequel — whether the original actor reprises the role or someone new takes over. With the show taking place in the '70s, there's an opportunity to bring back villains and beloved humans from the show. 
Given that characters like demons and angels can change bodies and the humans would be decades younger, it opens up character reprisals even when the OG actor can't come back (or if the ages don't match up for those pesky humans). And while fans have their own theories and bucket lists, "The Winchesters" actors like Nida Khurshid (Latika) are joining in on the daydream fun. 
Looper spoke to Khurshid during an exclusive interview, where she named the two iconic actors from "Supernatural" that she wants to cameo together on "The Winchesters." She also teased Gil McKinney's return to the universe and Tom Welling taking on a young Samuel Campbell.
Dreaming of the dynamic duo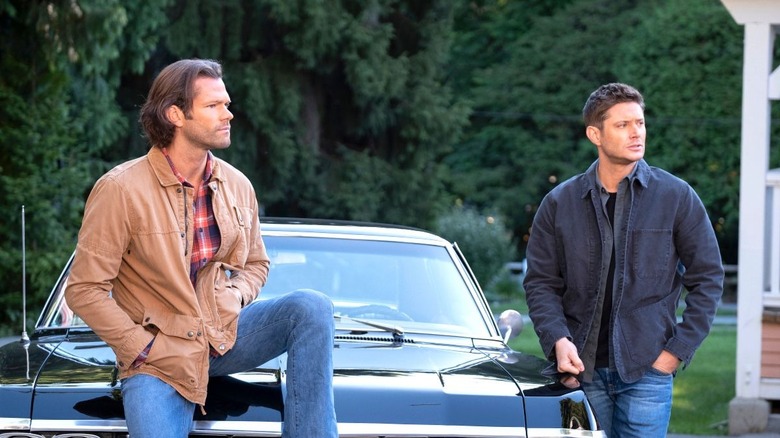 The CW
On the "Supernatural" characters or actors that she wants to see on the show or villains that you'd like Latika to face off against, Khurshid's response is certainly in line with the rest of the fandom. "I would love to have a moment with both Sam and Dean in the room with all of us at the same time. I don't know how that would be possible, but that would be really, really epic," she said. "Selfishly, I'm like, 'I totally want that.' As far as monsters go, bring on any and all the vampires. That is my personal favorite [of] any monster in existence. They're fascinating, and I would love to do that."
Sadly, the series didn't get any backorder episodes, but fingers crossed for a Season 2. Jensen Ackles told us in an exclusive NYCC interview that he wants to direct but wouldn't have any time unless we got a backorder, so it's unlikely he'd be able to do another on-screen cameo. Padalecki is just as busy starring on "Walker" and producing that series along with the spinoff, "Walker Independence." But never say never. It would be incredible if the ending of "The Winchesters," whenever that happens, can give fans the original intended Heaven ending of "Supernatural" that COVID prevented the show from managing.
Samuel Campbell and Henry Winchester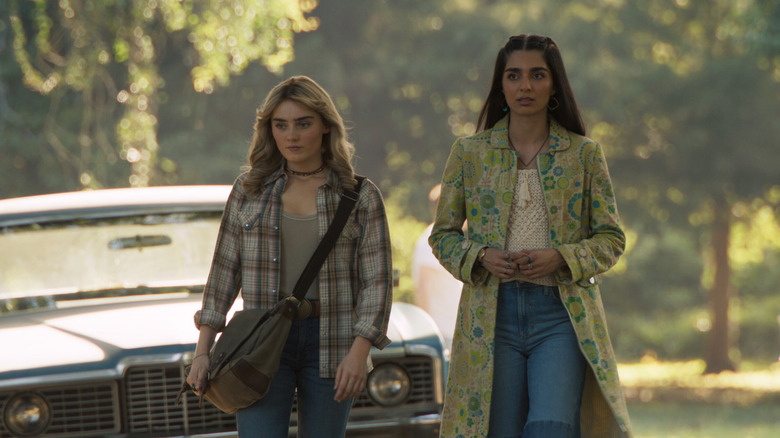 The CW
While simultaneous Sam and Dean cameos are likely a stretch, "The Winchesters" already has some OG actors and characters slated to appear on the show. Tom Welling is taking on the role of a young Samuel Campbell, while Gil McKinney is slated to reprise his role as John's father, Henry Winchester, in some capacity.
On whether or not she's worked with either actor and what fans can expect from these cameos, Khurshid wasn't sure just how much she could let on at this juncture. "I don't know if I can say if I've worked with either of them yet, but we know they will be on the show. I'm super excited to work with both of them," she said. "As we know, in the pilot and Episode 2, Latika has been taken in by the Campbell family. So as far as Samuel goes, she has a special relationship with him, and I'm excited to get to work with Tom and have that moment with him. I think it's going to be such a beautiful moment to grow as an actor."
Khurshid has nothing but praise for the whole cast. "With all of us, [with] the people we get to work with, we're like, 'Wow, this is so creatively freeing, and we learn so much from each other and our incoming guest stars,'" she noted. "So [I'm] very excited [about] both Gil and Tom. I cannot confirm or deny that they have been on set yet."
New episodes of "The Winchesters" air Tuesdays on The CW.