The Rookie: Feds Fans Are Full Of Smiles Over The Sweet Thanksgiving Dinner Scene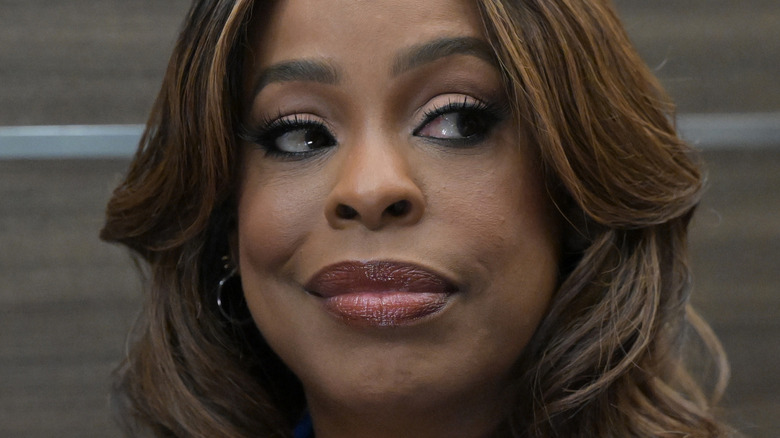 ABC/Temma Hankin
The Thanksgiving episode for "The Rookie: Feds" starts with a sweet moment with a father and his daughter making cookies. Unfortunately, the moment is short-lived, as three masked men come into their home and kidnap them. Then we head to Simone Clark's (Niecy Nash-Betts) home, where the kids show up for Thanksgiving. Her son, Max (Mateo Pollock), blurts out that Billie (played by Niecy's real-life daughter, Dia Nash) is flunking out of school. Before she can grill her about what's happening, she gets a call about the kidnapping and heads to the office.
By the end of the episode, the kidnappers have been caught and the family safe, and Simone has scared her dad, Chris (Frankie Faison), with yet another 'if I don't make it out alive' goodbye voicemail. She calmly chats with Billie about her college, and Chris makes the innocent statement that they have enough food to feed a small army. As someone knocks on the door, Simone reminds Chris of his words and informs the family that she invited a few people over for Thanksgiving dinner — which means that everyone shows up.
Considering this is just the first season of "The Rookie: Feds," we're still getting to know the characters, and fans loved seeing the characters bonding with each other, as well.
Fans loved Simone celebrating with her family and work family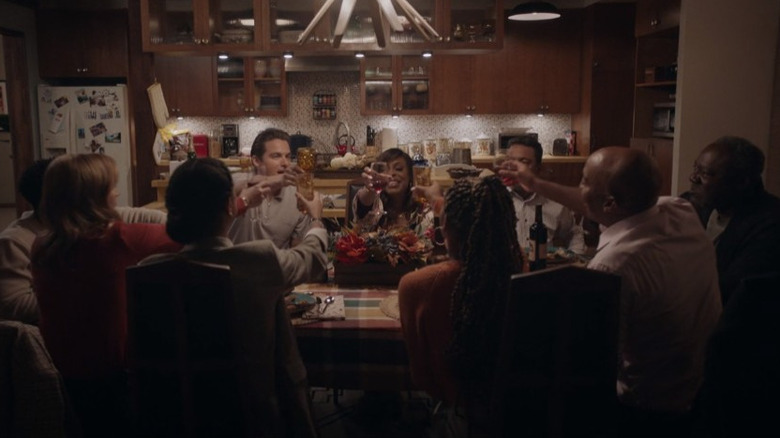 ABC
"The Rookie: Feds" fans loved that Simone invited the whole FBI team to her home for Thanksgiving since apparently none of them had anywhere else to go. "THANKSGIVING DINNER WITH YOUR WORK FAMILY AND YOUR FAMILY FAMILY? NICE JOB, SIMONE. LOVE IT!!!" tweeted @TeamLaurAcres. @portia_brn also tweeted, "Oh they're all going to spend thanksgiving together. That's so cute I can't."
While the FBI team of "The Rookie: Feds" may not have known each other long, "Standoff" was a great sneak peek at them trying to make connections with each other. Fans shipping Laura (Britt Roberston) and Brendon (Kevin Zegers) were thrilled to hear him confiding in her that he was invited to a holiday party by a famous actor but turned it down because "the idea of going to a party and talking about keto diets and auditions and who's dating who...feels kind of less-than" the work he's doing with the FBI.
There has been a lot of criticism about the show for not being realistic, with most critics agreeing that Nash is the best part of the show. While this episode may not turn people's opinions around, it gives them one more reason for loving Nash, and her character, Simone.