Critics All Seem To Be Saying The Same Thing About The Rookie: Feds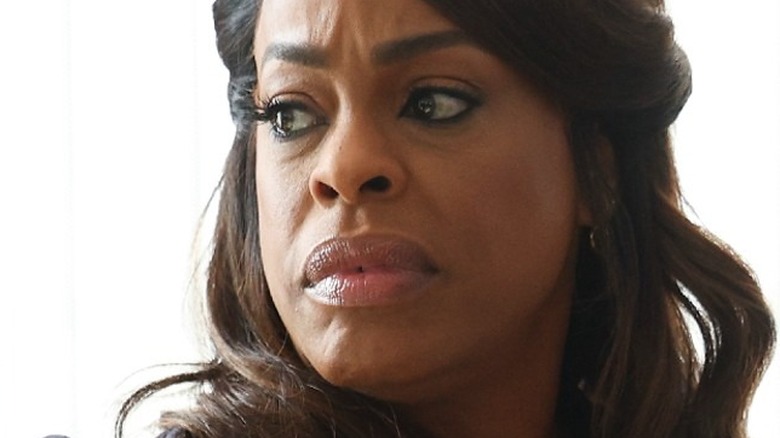 ABC
On September 27, ABC unveiled a new edition to its fall lineup – "The Rookie: Feds." For the past five years, audiences have been following John Nolan (Nathan Fillion), the oldest rookie officer with the Los Angeles Police Department, as he pursues a mid-life career change. As his story continues on "The Rookie," this spin-off allows those who enjoy the show's concept to watch an FBI version.
"The Rookie: Feds" stars "Reno 911!" actress Niecy Nash-Betts as Special Agent Simone Clark, the oldest rookie in her class at the FBI Academy. After a lengthy tenure as a school guidance counselor, Simone, like John, is ready for something new.
The premiere episode introduces viewers to Simone and her fellow trainee Brendon Acres (Kevin Zegers), who, given his queasiness around blood and dead bodies, might need a career change of his own. The pair are busy from the get-go as they subdue an angry, bat-welding parent at a school. Afterward, Brendon heads to the crime scene of a murdered federal engineer while Simone is on a mission to join the special unit of Matthew Garza (Felix Solis).
Some spin-offs, such as "Law & Order: Special Victims Unit," become just as — or more — successful than the original series. Will "The Rookie: Feds" be another example of this? Let's take a look at what the critics have to say.
Critics are in agreement that Niecy Nash is the best part of The Rookie: Feds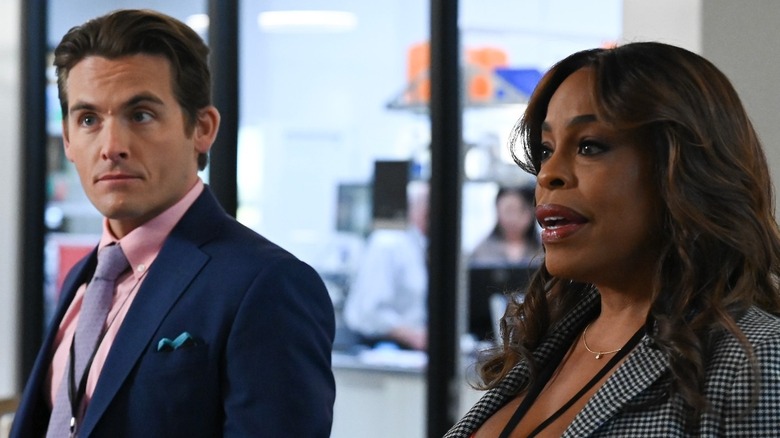 ABC
Over the course of her career, Niecy Nash-Betts has made a name for herself as a comedic actress. Of course, this comes with a few exceptions, such as her portrayal of neighbor Glenda Cleveland in Netflix's new disturbing series "Monster: The Jeffrey Dahmer Story." But ultimately, most know Nash-Betts for her upbeat persona on-screen, which critics agree is the best part of "The Rookie: Feds."
A reviewer from Decider admitted that, while watching the pilot, their ongoing thought was, "Boy, this show is as dumb as a box of rocks. But Nash-Betts is her usual fun and charming self, which makes it watchable." A Variety critic described Special Agent Simone Clark as "intriguing and fun to be around," and added, "As long as the producers keep relying on Nash-Betts' deep well of charm and character, 'Feds' has real potential."
It seems that "The Rookie: Feds" viewers are on the same page as the critics. According to a poll by TV Line, the majority of respondents rated the show as being above average and said they'll be tuning in for at least another episode.
On Twitter, some criticized "The Rookie: Feds" for being too unrealistic since, according to the official FBI website, an agent must be younger than 37 at the time of their appointment. Others, meanwhile, are excited for more Special Agent Clark antics. @terri0309 said, "Whew sooo much hate for this show, but I loved it! Niecy is awesome and it's nice to have a show that's not full of angst. Can't wait for next week!"