The Golden Girls Character Everyone Forgets Quentin Tarantino Played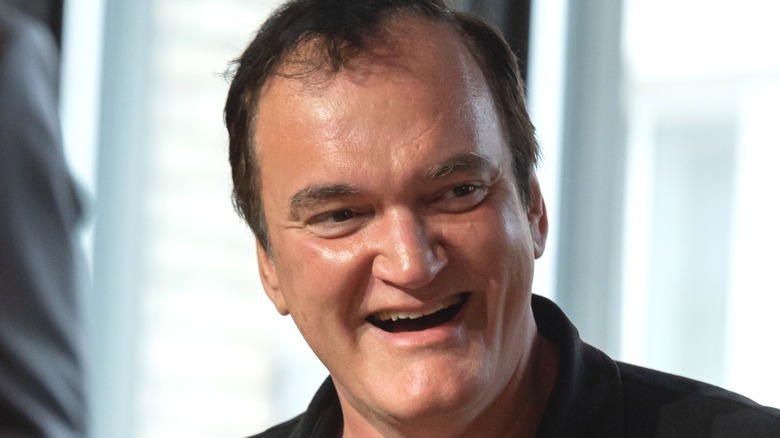 Noam Galai/Getty
Before Quentin Tarantino became one of Hollywood's most celebrated directors, he guest-starred on "The Golden Girls." The sitcom starred Bea Arthur, Betty White, Rue McClanahan, and Estelle Getty as a group of four older women living together in Miami who dealt with everything from dating in their 50s to the pitfalls of the American healthcare system. The series was one of Tarantino's earliest credits in the entertainment industry, and it seems like an odd place for the auteur to have gotten his start. After all, Tarantino is best known for writing and directing gritty flicks like "Pulp Fiction," "Inglorious Basterds," "Django Unchained," and "Once Upon a Time ... In Hollywood," and isn't exactly thought of as a sitcom actor. 
However, in the 1980s, Tarantino dipped his toes in the comedy waters when he joined the likes of Burt Reynolds, George Clooney, Jenny Lewis, Bob Hope, and Leslie Nielsen by guest-starring on the series. This is the character everyone forgets Tarantino played on "The Golden Girls."
Quentin Tarantino played an Elvis impersonator at Sophia's wedding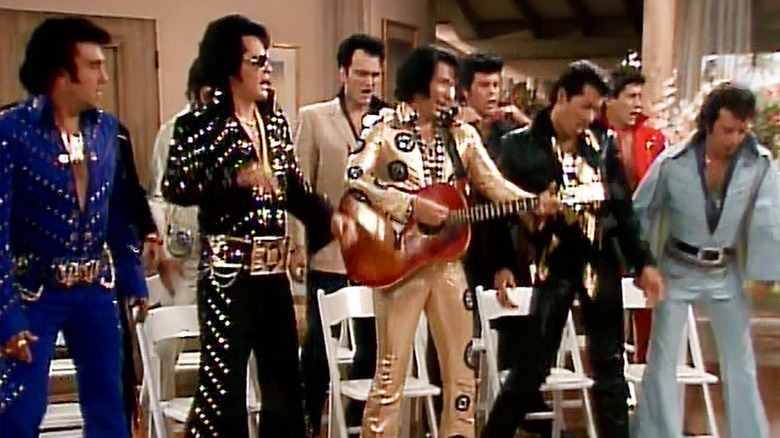 NBC
In the Season 4 episode "Sophia's Wedding: Part 1," Quentin Tarantino has a small role as an Elvis impersonator who performs at the titular nuptiuals. During a 2020 appearance on "The Tonight Show Starring Jimmy Fallon," Tarantino discussed his cameo appearance and how it affected his career moving forward.
Tarantino began by admitting that his early acting career was a lackluster one. "However, one of the jobs I did get...and not because I did a wonderful audition, but simply because they sent my picture in and they said, 'He's got it!' was for an Elvis impersonator on 'The Golden Girls,'" Tarantino told Fallon. The director further revealed that during the '80s, he embraced the look of the musical legend. He explained, "I wore a pompadour all the time. I actually went to a rockabilly place to get my haircut." 
Because the episode was split into two parts, Tarantino received residuals for both, which he said ended up totaling around $3,000. He even noted, "And that kept me going during our pre-production time trying to get 'Reservoir Dogs' going." The 1992 crime flick marked the future Oscar winner's first feature-length film, and the rest is history.