Enola Holmes 2's Harry Bradbeer Names The One Stunt He Wouldn't Let Henry Cavill Do - Exclusive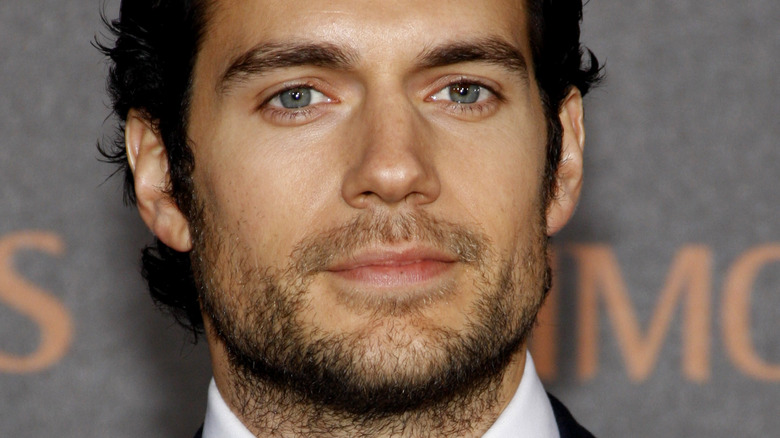 Tinseltown/Shutterstock
It's only natural that stunt work would be a significant passion for someone who spends a good chunk of his acting career donning Superman's cape. Henry Cavill made his debut as Superman in the 2012 film "Man of Steel," per IMDb, and through it all, he's done a series of wild stunts — whether he was flying as the Man of Steel or wielding a sword in Rivia on "The Witcher."
Most recently, Cavill headed back to 1800s London for "Enola Holmes 2," where he put his own spin on Sherlock Holmes: the classic character penned by Sir Arthur Conan Doyle. Cavill reprised his role from the first film, where he played a slightly more minor role alongside Millie Bobby Brown's Enola Holmes. Of course, playing Sherlock doesn't require the same amount of stunt work as a superhero, but there are a few intense moments in the movie — and one of them, director Harry Bradbeer wouldn't allow Cavill to do himself.
During an exclusive interview with Looper, Bradbeer discussed which stunt he wouldn't let Cavill do and weighed in on adapting some classic Sherlock Holmes characters for the screen.
Stunt double vision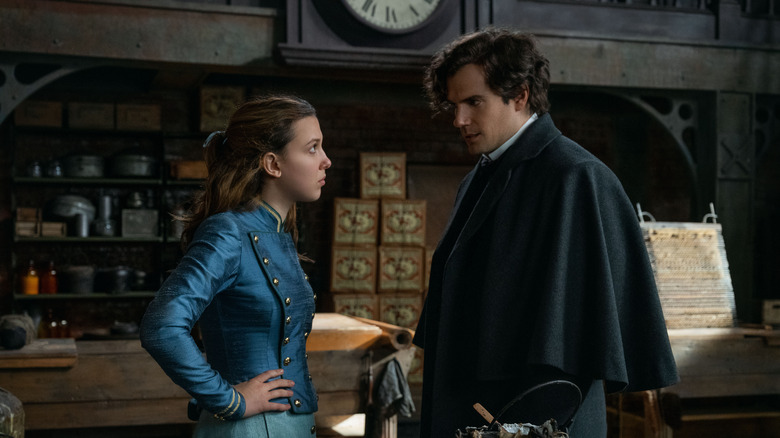 Netflix
Brown and Cavill have more than a few intense scenes in the film, specifically Brown's stunt work. On how much of those moments were them versus a stunt double, Bradbeer said, "They both like to do as much of their own stunts as possible."
And while Cavill did a good chunk of stunt work himself, Bradbeer was adamant that he didn't do one particular stunt on his own — not that he isn't capable of doing even the most challenging stunts. He is Superman, after all. 
"Henry does all that fighting. That's him very occasionally. We didn't throw him out of the bar. He wanted to be thrown out of the bar," Bradbeer explained. "I said, 'Henry, I know you could do this, and you probably won't have any bruises, but I'm not going to let you get thrown out of that bar.' And he was very good about it." If there's one thing about Cavill, it's that he's a class act.
A spin on the classics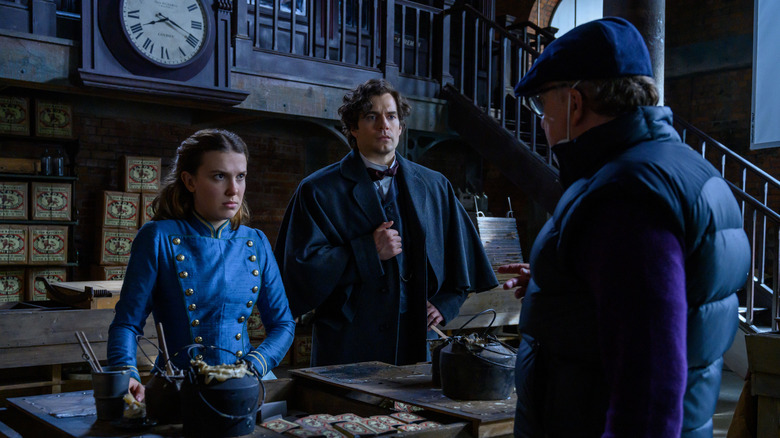 Netflix
"Enola Holmes 2" puts a brilliant spin on some classic "Sherlock" characters. Bradbeer weighed in on what went into those decisions and how it sets the movie apart. "All this canon of 'Sherlock' from Mycroft and Sherlock and the mother we haven't met before, that's all thanks to Nancy Springer for bringing about those people and a sister we'd never met," he explained. "But this whole canon and this family and the other members, like Moriarty and Watson, that come out of our own particular franchise all get seen through the prism of this young girl. That's what makes it fresh, I think." It certainly does add a different layer to the story that isn't there in other Sherlock Holmes projects.
Bradbeer added, "Enola sees people in different ways and changes them all in different ways. You see a different side of Sherlock because you're seeing it from the point of view of an elder brother who's struggling with his own work, his own business, and yet he can't help being affected by his love for his sister." As it turns out, that dynamic between Cavill and Brown even extends offscreen. 
"Enola Holmes 2" is now streaming on Netflix.