The Walking Dead EP 'Hopeful' Lauren Cohan Will Return For Season 9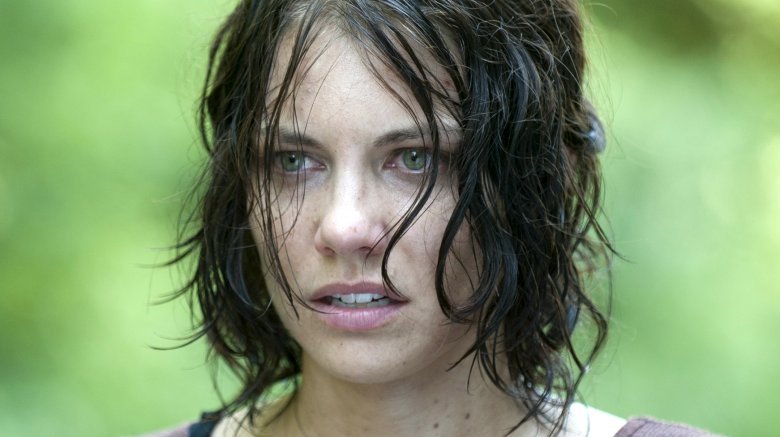 The question of Lauren Cohan's The Walking Dead fate still remains up in the air, but one person in particular is crossing their fingers that she'll stick with the AMC series. Executive producer Scott M. Gimple said in a recent interview with TVLine that he is "incredible hopeful" that Cohan will sign a deal to return after her contract expired at the end of season eight.
Rumors started to swirl earlier this month that Cohan would leave the series after reports surfaced that the actress was fielding a number of pilot offers. "These things do happen in TV," Gimple said of rumors that Cohan would depart. "But we're talking. And Lauren is an actor who has such intuition and such power. So yeah, hopefully it all works out." 
Cohan reportedly wasn't satisfied with her salary on the show and was looking for a pay bump that would put her closer to what her co-stars Andrew Lincoln and Norman Reedus were earning. AMC reportedly first offered her a "modest salary increase," which she rejected. However, a more recent report said that she was still in "active negotiations" to sign a contract for "season nine and beyond."
The Walking Dead has lost a few important characters recently, including Chandler Riggs' Carl Grimes, whose character is expected to meet his end in the midseason premiere after suffering a walker bite in the midseason finale. Because the midseason premiere has so much ground to cover, it will be extended to 82 minutes, as opposed to the show's usual 60-minute runtime.
The Walking Dead returns on Feb. 25 on AMC.