Lauren Cohan May Return To The Walking Dead For Season 9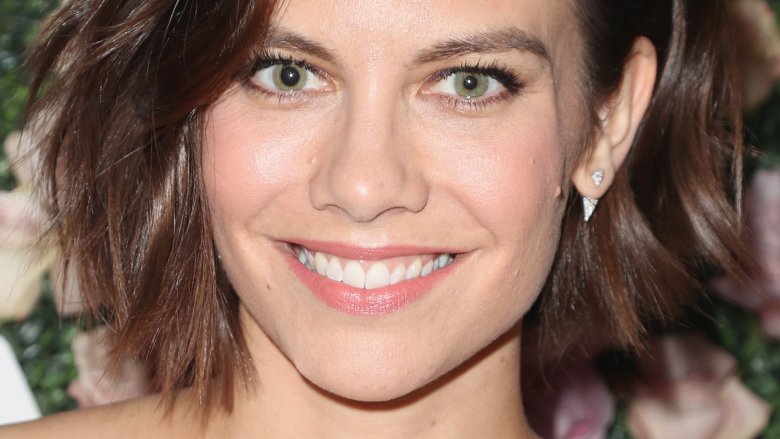 Getty Images
Those past reports that Lauren Cohan was walking away from The Walking Dead for good? They might have been a false alarm. 
According to new insight gathered by TV Line, Cohan, who plays the seemingly perpetually pregnant Maggie Rhee (née Greene) on the AMC post-apocalyptic zombie show, is currently in "active negotiations with AMC to extend her Walking Dead deal into season nine and beyond." The actress has yet to sign a new deal for the upcoming bundle of episodes, causing understandable concern and speculation amongst fans, but she reportedly hasn't given the Walking Dead team any indication that she wants or plans to exit. 
This all goes against what Deadline indicated earlier in February. The outlet reported that Cohan's contract is set to expire at the end of season eight, and rather than strike up a new one, the actress was looking into joining new television pilots. She was even said to have rejected AMC's offer of a "modest salary increase" in exchange for a long-term contract agreement. 
Losing Cohan's Maggie would be a huge blow for the hit show, which is already suffering the exit of original cast member Chandler Riggs, who will depart The Walking Dead as Carl Grimes in the midseason premiere on February 25. However, production on season nine of The Walking Dead isn't set to begin until May, so both Cohan and AMC executives still have plenty of time and breathing room to work out a deal. 
Outside of her work on The Walking Dead, Cohan has held roles in Supernatural and The Vampire Diaries, and appeared in movies like Van Wilder 2: The Rise of Taj, Batman v Superman: Dawn of Justice, and All Eyez on Me.
The Walking Dead will return on February 25.