Angela Bassett Was Scared To Take On The Intense Underwater Training For Black Panther: Wakanda Forever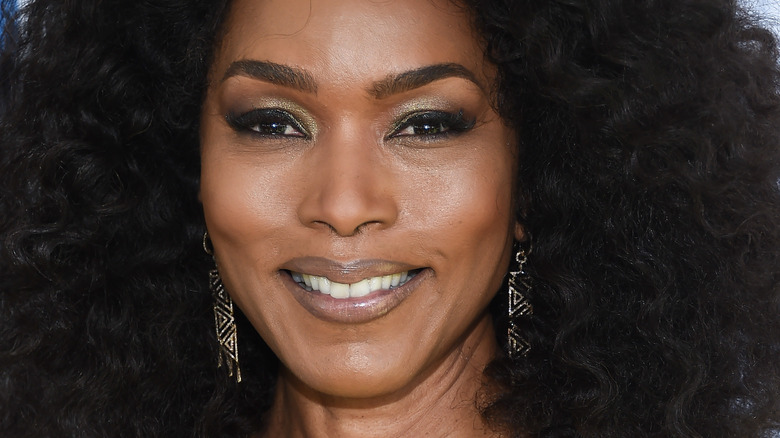 DFree/Shutterstock
"Black Panther: Wakanda Forever" has been one of the most highly anticipated movies of the year. Unfortunately, with Chadwick Boseman's death. many fans have wondered and speculated what the follow-up to 2018's phenomenal "Black Panther" would focus on and how they would explain T'Challa's absence. "Wakanda Forever" shifts its focus to the powerful female figures that were, of course, integral in the original film, but are now the backbone of the story.
Angela Bassett, the brilliant actress that brought Queen Ramonda to life, is one of many incredible actresses appearing in "Wakanda Forever." With her husband and her son both gone, responsibility once again shifts onto her shoulders to step up and be strong for her people in her time of mourning.
Beyond the emotional stakes of the film, though, "Wakanda Forever" is still a superhero film. Just from the trailer alone, fans were treated to many water-oriented scenes, suggesting that audiences would be seeing quite a bit of action beneath the surface. Filming underwater scenes can be tricky and extremely dangerous, though, so much of the cast needed to undergo training for the film. Bassett, despite playing a character who doesn't really participate in the fighting or intense action sequences, was not excused from the rigorous training. And as someone who wasn't the most active swimmer, she was frightened by the challenge, as she recently admitted.
Bassett might have been intimidated, but she was impressed with her developed swimming abilities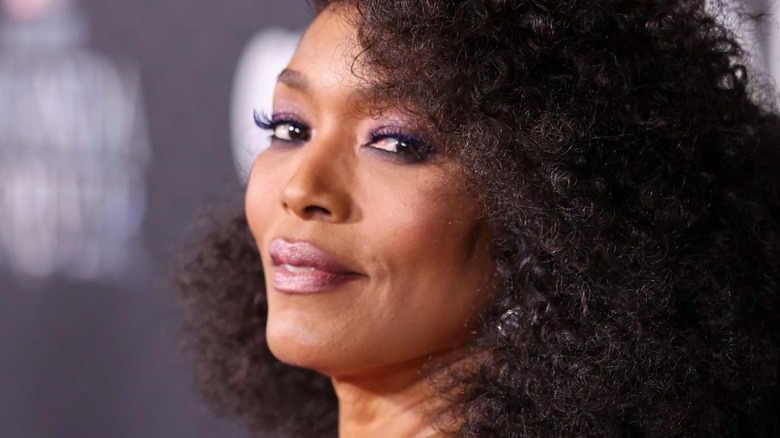 Jesse Grant/Getty Images
During an interview with Tamron Hall, Angela Bassett elaborated on her experiences in prepping for the film. She did emphasize that she didn't really have anything to do with the fighting aspect of the film, but she did work with Olympic swimmers in preparation. "Holding the weights and walking along the bottom of the pool. Very scary, initially," she said.
When asked if she was a great swimmer, Bassett said, "I grew up in Florida, a little bit. You know, Black women and their hair in water, humidity, rain." Hall agreed, saying that she did a study on reasons why young Black women don't learn how to swim and the No. 1 reason was their hair. However, she also pointed out how important it is to see a star like Bassett embrace a role that submerges her in water to "level up our education and culture."
"You know, you're holding them [the weights] in your hands, and you're walking the bottom of the pool, the length of the pool. I was amazed at myself," Bassett recalled. She took so much pride in it because she accomplished something during her training that she never really thought she could. Despite her inexperience and her fear, she conquered.
Bassett also talked about her experience with a technique called free diving, which essentially means swimming under the surface with no oxygen tank. The goal is to hold your breath and see how long you can successfully go. "My instructor could do six minutes and her instructor could do nine minutes. I got up to two minutes," she explained. Going from little swimming experience to being able to hold her breath for upwards of two minutes is nothing to shy away from, though.