The Price Is Right's Bob Barker Advised Drew Carey To Make The Show His Own When He Took Over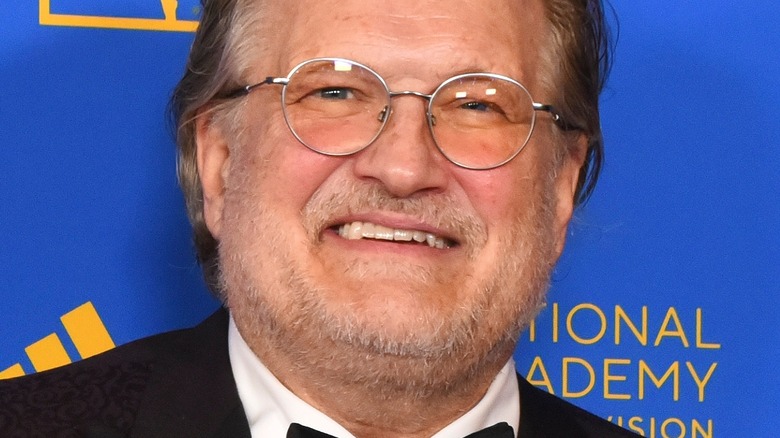 Michael Mattes/Shutterstock
With a debut back in 1972, CBS's daytime game show "The Price is Right" has practically become an American institution. Most are familiar with the premise, in which contestants selected from a studio audience play games and guess the prices of groceries and luxury goods (like cars) to win cash and other prizes. Popular games on "The Price is Right" include Plinko, where contestants guess prices to win chips that they drop into a pegboard for cash prizes, and Cliff Hangers, where a gameboard mountain climber ascends a mountain and falls off a cliff if the contestant guesses too many incorrect prices.
Though comedian and actor Drew Carey became the official "The Price is Right" host in 2007, the show is perhaps still best known for its years with original host Bob Barker, who started with the program in 1972 and remained in the role for 35 years. When he retired, Barker told Entertainment Weekly, "It's a lot more fun to do than a person might realize ... Each audience has its own personality. It's like mining for gold. I'm looking for little gems with whom I can create spontaneous entertainment. It's great satisfaction."
With Barker becoming one of the most successful game show hosts ever, Carey certainly had his work cut for him in following up such a legacy. And as it turns out, Carey's approach to the role was simply to never try to emulate Barker's style.
Bob Barker's advice to Drew Carey was to find his own style of hosting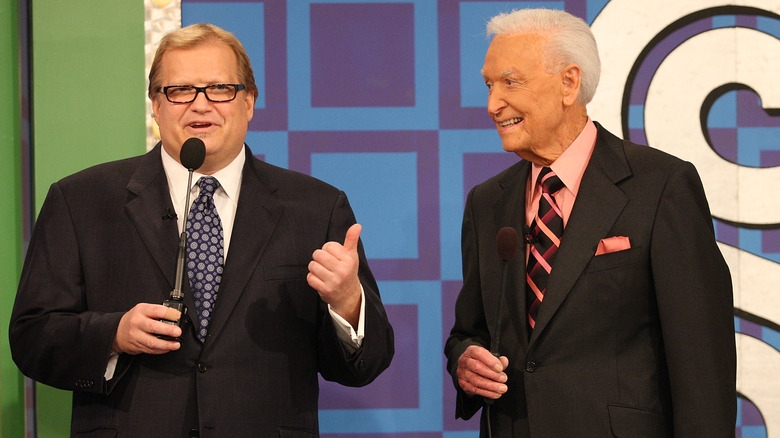 Frederick M. Brown/Getty Images
Drew Carey has successfully hosted "The Price is Right" now for over a decade, making it the longest-running game show of all time. The secret to his success? Finding his own way of hosting the show. In an interview with People, Carey said this was Bob Barker's advice to him when Barker handed over the hosting reins. "I knew I could never be Bob, and I wasn't going to try to be Bob," he said. "We went out to lunch, and his advice was 'Don't try to copy me. Just make it your own show.'"
And that's what Carey has set out to do, noting how much he loves seeing people win on the game show. "That's the best when people win," he told People. "It makes me look forward to coming into work."
"The Price is Right" was recently inducted into NAB's Broadcasting Hall of Fame, and shows no signs of slowing down. In accepting the award, Carey said that "The Price is Right" "could be around for 100 years on American television, because it's just that strong" (via Deadline).