The Best Time Bob Barker Ever Broke Character On The Price Is Right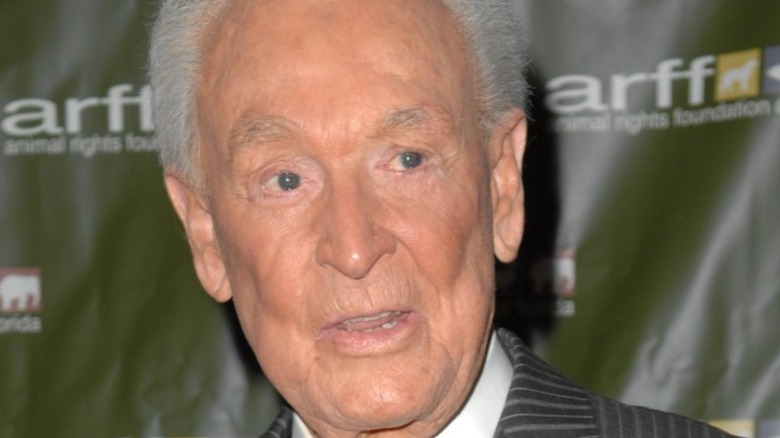 Larry Marano/Getty Images
"The Price is Right" has gone through many variations over the years since it debuted in 1956. First hosted by Bill Cullen from its debut to 1965, the game show lay dormant for nearly a decade so it could be retooled for more modern audiences and take advantage of a longer runtime. This second iteration of "The Price is Right" was hosted by Bob Barker, who has since become one of America's most beloved television personalities.
For millennials and Gen-Xers across North America, Barker's stint on "The Price is Right" was a fixture of daily living. In fact, Barker was so ubiquitous as a role model on television that "How I Met Your Mother" character Barney Stinson was raised under the assumption that the hotshot, kind-hearted "The Price is Right" host was his father.
Though the show is now hosted by Drew Carey, audiences fondly remember Barker's pleasant and interactive mark on the show. Though Barker has alleged skeletons in his closet regarding the way he conducted himself with staff (via New York Post), he wasn't known to display vulgarity or indifference when cameras began ruling. Likely due to his military training, Barker was able to zero in on the charismatic, caring, and soft-spoken version of himself that audiences expected. Not even the world's greatest salesman is perfect, and many may be surprised to know that he has broken character a number of times on "The Price is Right."
Bob Barker couldn't stop laughing at a would-be contestant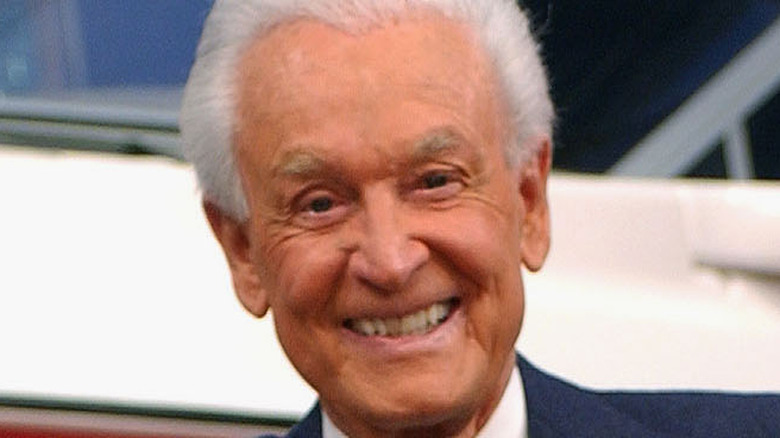 Amanda Edwards/Getty Images
Before "The Price is Right" contestants get to participate in solo rounds to win major prizes, they have to go through "One Bid," where they compete against three other players. Contestants are randomly called down to play "One Bid," and those who aren't picked are informally suggested to shout out their bids to help players from the audience section.
During an old episode from the series, Barker breaks into cheery laughter during the "One Bid" portion of the game, causing confusion among the contestants. As he laughs, Barker points out how Beverly, a would-be contestant shouting out bids, was so passionate about shouting out her bid that her gum flew out of her mouth. "She caught it down here and she's trying to push it back," Barker told the contestants and crew, explaining why he was so engrossed in laughter. It's one of the not-so-common moments where Barker stalled the game's flow to speak his mind.
This is just another rare moment in Barker's lengthy career where he briefly does the unexpected. The host appeared as a crummy version of himself in "Happy Gilmore," a role he only agreed to do if he could fight (and beat) Adam Sandler's character (via USA Today). As for Beverly, Barker ended his laughing fit by telling her, "You've done your last bidding for today, Beverly. You just chew your gum and leave us alone." Beverly can be seen laughing alongside Barker, who quickly pivots back to the game.