Scream 6 Will Now Take A Stab At An Earlier March 2023 Release Date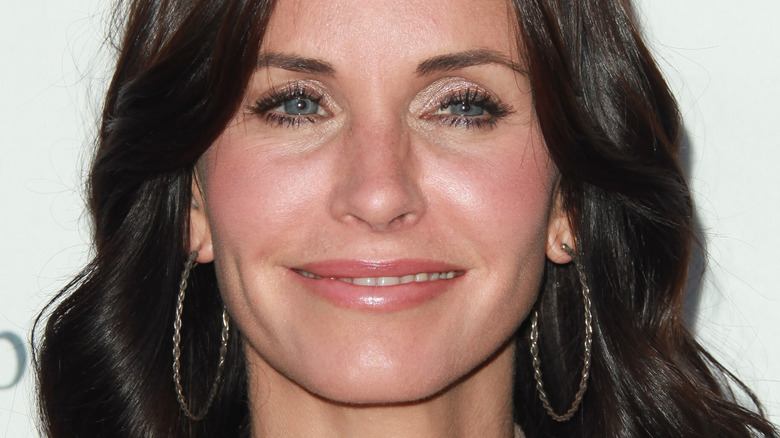 DFree/Shutterstock
Fans are being treated to a new "Scream" movie a little earlier than originally anticipated in early 2023. "Scream" is one of the most iconic and beloved horror films of the 1990s, and it has gone on to inspire several sequels and a three-season television show over the years. Horror legend Wes Craven directed the first four "Scream" movies between 1996 and 2011. After his passing in 2015 (via CNN), the fate of the franchise was unknown as Craven left behind big shoes to fill. Enter the film collective Radio Silence.
Radio Silence is a trio of filmmakers consisting of Matt Bettinelli-Olpin, Tyler Gillett, and Chad Villella. They burst onto the horror scene with their segment in the horror anthology "V/H/S" in 2012. After that film's success, they began work on their first feature film, "Devil's Due," in 2014, which Bettinelli-Olpin and Gillett directed and Villella produced. The trio assumed the same roles for the instant cult classic "Ready or Not," which was released in 2019 (via IMDb). The success of that film led to the gig of directing the fifth film in the franchise, simply titled "Scream" (via Variety).
Released in January of 2022, "Scream" was a rousing success. After a worldwide box office take of over $140 million and a "certified fresh" Rotten Tomatoes score, the "Scream" series was the talk of the genre again. It didn't take long for a sequel, tentatively titled "Scream 6," to be announced (via Deadline). The filmmaking trio of Radio Silence is slated to return to their roles behind the scenes for the new film. Initially announced for a theatrical release on March 31, 2023 (via Deadline), "Scream 6" has had its release date moved up to earlier in the month.
Scream 6 will arrive in theaters on March 10, 2023
Paramount Pictures took to Twitter to announce that "Scream 6" will now release theatrically on March 10, 2023, three weeks earlier than originally planned. Paramount Pictures announced the move along with "Dungeons & Dragons: Honor Among Thieves" moving from March 3, 2023 over to the original date "Scream 6" was slated to come out — March 31, 2023. This shakeup has come after Paramount decided to move its release of "Babylon" up to a wide release on December 23, 2022, instead of a limited release on December 25, 2022, and a wide release on January 6, 2023 (via Deadline).
Besides the returning filmmaker collective of Radio Silence, according to Deadline, the new sequel will also see the return of Melissa Barrera, Jasmin Savoy Brown, Mason Gooding, and Jenna Ortega, all of whom appeared in the previous film. Hayden Panettiere will also return to the fan-favorite role of Kirby from "Scream 4." Courteney Cox returns as Gale Weathers, who has appeared in all five of the previous films. Neve Campbell will not be returning to the franchise, despite her character of Sidney surviving in the previous film. Radio Silence will also reunite with "Ready or Not" stars Henry Czerny and modern-day scream queen Samara Weaving for "Scream 6." Dermot Mulroney, Jack Champion, Liana Liberato, Devyn Nekoda, Josh Segarra, and Tony Revolori will be joining the returning cast.
Scream 6 will take the characters over to New York City for the first time in the franchise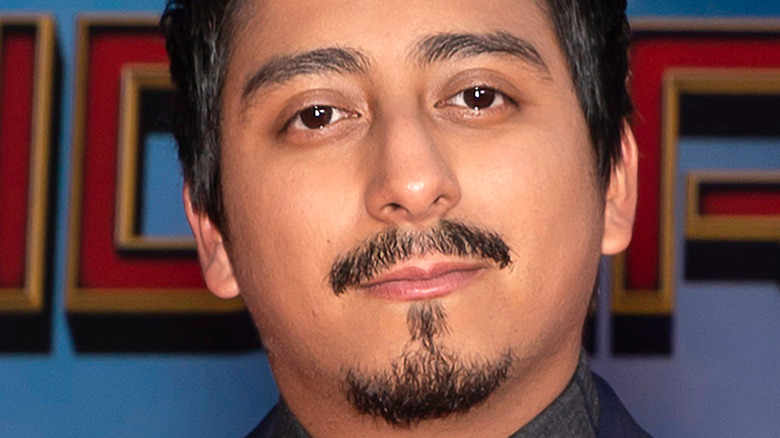 Ovidiu Hrubaru/Shutterstock
New cast member Tony Revolori admitted to Insider that he had never actually seen a "Scream" movie, but his friend Mason Gooding convinced him to join the new film. He said about his conversation with Gooding, "He sold me on why it's such a phenomenal set, why the directors are phenomenal, and why producers are great. And he wasn't wrong. I had the best time on set. Everyone, cast and crew, were incredible. It's a really, really fun script and there are a lot of twists and turns. I'm excited for people to see this."
Picking up almost directly after the last film, "Scream 6" will take the series out of Woodsboro, California for the first time in the franchise's history as the four surviving members of the fifth film head to New York City for a fresh start. Ghostface is soon to follow as the gang learns you can't escape your past. Melissa Barrera told Collider, "It's awful, because you also see how, in a city like New York City, everyone is kind of doing their own thing and someone is screaming for help, and no one will come to their help ... Everyone's kind of like, 'I'm not getting into that.'"
"Scream 6" will now stalk theaters on March 10, 2023.