Ryan Coogler Didn't Think He Would Survive The Intensity Of Making Black Panther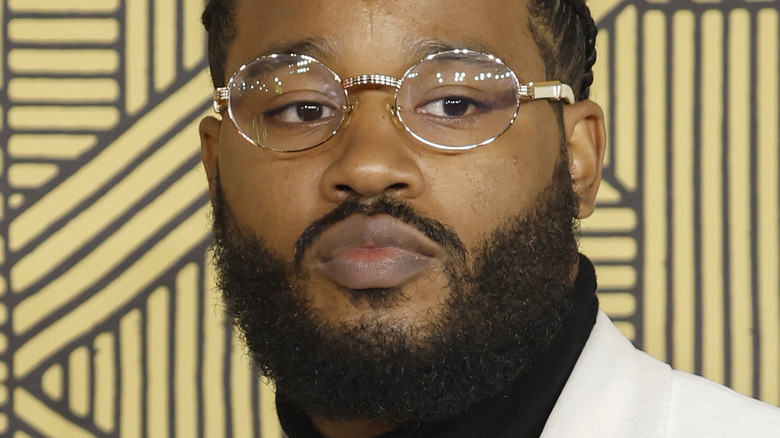 John Phillips/Getty Images
"Black Panther" turned out to be one of the Marvel Cinematic Universe's greatest success stories when it debuted in 2018. A month after its February release, it had broken numerous box office records (via Forbes). The film, which was directed by Ryan Coogler and starred the late Chadwick Boseman, went on to be nominated for best picture at the Academy Awards, the first superhero movie ever to get a nod for the prestigious category.
But while in production, it was impossible for the film's creators to know how monumental their efforts would become. Though Black Panther had been around since the late 1960s and was well known to comic book fans, he was not one of Marvel's most bankable characters. Moreover, the character's first MCU appearance, as portrayed by Boseman, was not in his own movie but in "Captain America: Civil War." While this primed the pump for fan excitement about the "Black Panther" feature, it also meant Coogler had to work with the character that movie created.
In the first episode of "Wakanda Forever: The Official Black Panther Podcast," journalist and "Black Panther" comic book writer Ta-Nehisi Coates spoke to his friend, director Ryan Coogler, about the emotional journey of making the first "Black Panther" and Coogler was candid about the extreme emotions and pressure he felt during that time, noting that, without Boseman as his emotional center, things might have turned out very differently.
Ryan Coogler was under intense pressure during the first Black Panther: 'I was a mess'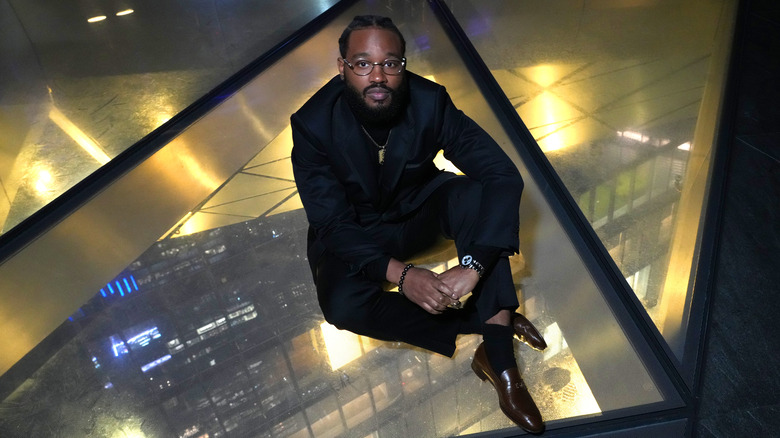 Kevin Mazur/Getty Images
When asked by Ta-Nehisi Coates to set the scene regarding the production of the first "Black Panther," director Ryan Coogler said, "At times, it felt like I wasn't going to survive going through it because it was so hard." He went on to explain that, with the project following up on massively successful MCU films like "Thor: Ragnarok" and "Guardians of the Galaxy Vol. 2," the pressure to succeed was immense, saying, "Everything they had made before worked really well ... there was a lot of pressure ... I was a mess going into the release of that film."
While Coogler says he and the rest of the cast and crew put in maximum effort every day, knowing that they would either hit a home run or strike out, it wasn't until "Black Panther" was released and became an instant hit that the tension abated. "When it came out and it worked as a piece of business and it worked as a piece of art, once we realized like, 'Oh okay, we kind of did what we set out to do,' it was like a big breath of like, 'Man, that was cool.'"
Chadwick Boseman was Ryan Coogler's cheerleader on the set of Black Panther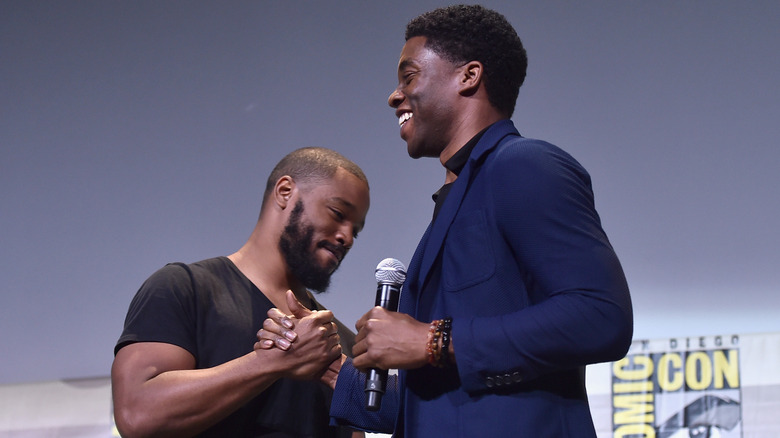 Alberto E. Rodriguez/Getty Images
While working on "Black Panther," Chadwick Boseman had already received his cancer diagnosis and was struggling to perform the physically intense scenes required for a superhero flick. However, the actor kept his illness hidden from the entertainment industry and even from friends and close collaborators within it. Ryan Coogler noted that he thought it was odd when Boseman would rest for hours after a physically intense scene. In retrospect, everything became clear. As Coogler told Coates, "Looking back, I was like, 'Oh, my mans was dying.'"
However, despite Boseman's illness, Coogler says the T'Challa actor was the biggest cheerleader "Black Panther" had and became a guiding force for the film when Coogler felt overwhelmed. "Strangely, Chad was always very confident," Coogler said. "Chad kind of always knew what we had and, in a way, that was bizarre ... Thinking about him more, he was always kind of, like, ahead of things and had a lot of clarity."
In fact, even before work began on "Black Panther," Coogler says Boseman was protecting the film. When Boseman was first hired for "Captain America: Civil War," years before he was a leading man, the actor had hard conversations with that film's writers, producers, and directors to shape what Wakanda should be, even down to the African accent the character speaks with, according to Coogler. When "Black Panther" finally started, Coogler says, "He was more confident in me than I was in myself at the time. He would come on set and proclaim, 'Hey man, this is 'Star Wars!' Look at these ships. Kids are going to love this. Let's go today. Come on, Coogler, you got this!'"
Coates observed that Boseman was the steward of T'Challa. Coogler replied, "Correct. But he believed he was ordained to get that role."