Henry Cavill Wants More Creative Control Over His Biggest Roles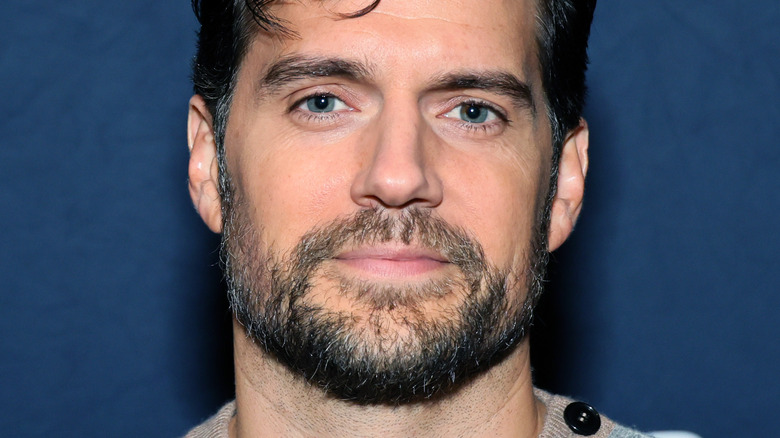 Theo Wargo/Getty Images
It's hard to name an A-lister who's been having more consecutive Moments-with-a-capital-M in recent years than Henry Cavill. From portraying the DC Extended Universe Superman to creating the most iconic arm-cocking scene out there in "Mission Impossible: Fallout" to absolutely disappearing into the role of Geralt in "The Witcher" to returning as Superman in a secret "Black Adam" cameo scene, the man has been going from strength to strength.
A lot of things have happened to Cavill as of late, and the sum total of his recent work has no doubt raised his profile to a point where he can now start happening to things, should he so desire. Indeed, some of Cavill's recent comments indicate that he'd very much like to have more influence in the projects he's involved with, going forward. Let's take a look at how and why Henry Cavill wants more creative control over his biggest roles. 
Henry Cavill would like producer power to protect roles that are important to him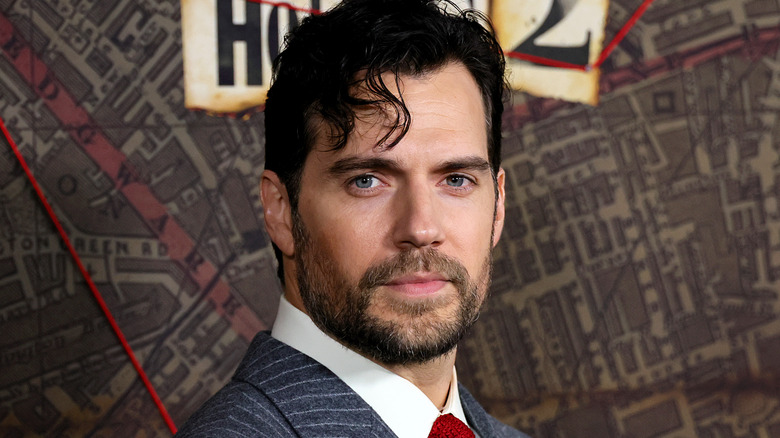 Theo Wargo/Getty Images
Henry Cavill recently explained his desire for more creative control over his most beloved roles during a press junket (via Total Film). As the actor explained it, he's reached a point in his career where he can have some say about roles that appeal to him. More importantly, he also seems quite inclined to exercise this power. Don't think that he's the kind of guy who wants to rewrite the whole script if he doesn't like it, though. No, Cavill is planning to approach things professionally, by taking the appropriate routes and behind-the-scenes roles.
"An IP that I love is always a draw," the actor said about the type of role he's liable to play. "It's also incredibly important at this stage that if it's not necessarily an IP that — I mean, normally when a big IP comes in, you may sign on before anything's written and you may sign on as an actor. In the future, I'll hopefully sign on as a producer so I can be there from the beginning in the creative process."
During the same presser, Cavill also described his philosophy of how popular characters should stay faithful to the core of what makes them popular in the first place. This implies that the actor's potential role as a producer in his projects might be that of a custodian, as opposed to a heavy-handed reformer. 
Cavill's rumored desire to protect the character's essence has made the news before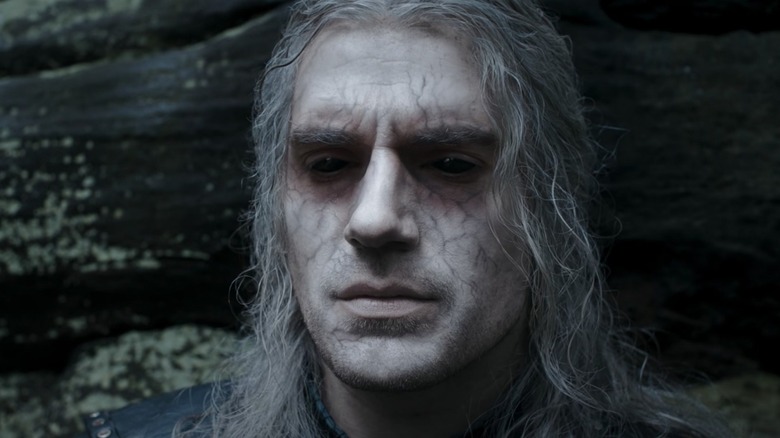 Netflix
The junket where Cavill reflected on his desire to influence the way the characters are handled took place before he departed "The Witcher," but his role as Geralt of Rivia has still made news as an example of his wish to have control. Fans have speculated that Cavill left "The Witcher" at least partially because the people behind the show wanted to make more changes to the source material than he was comfortable with. While that rumor might very well never be confirmed — after all, contract stuff notwithstanding, it's hard to see Cavill wanting to mess with the franchise he was originally committed to for 7 seasons – there's no denying that the actor is historically a massive fan of the franchise. So, given his comments about the need to embrace the source material, it's not hard to imagine that he may have wished to do so with "The Witcher." 
Cavill's comments about creative control are particularly interesting now that the future trajectory of the DCEU basically rests on his shoulders. If Cavill manages to fulfill his wish of influencing the creative process in the DCEU, it will be interesting to see how he wishes to approach Superman ... and how his wishes line up with those of new DC Studios co-CEO James Gunn. Interesting times, indeed.