Crystal Lake Cast, Showrunner, Writer, Plot And More Details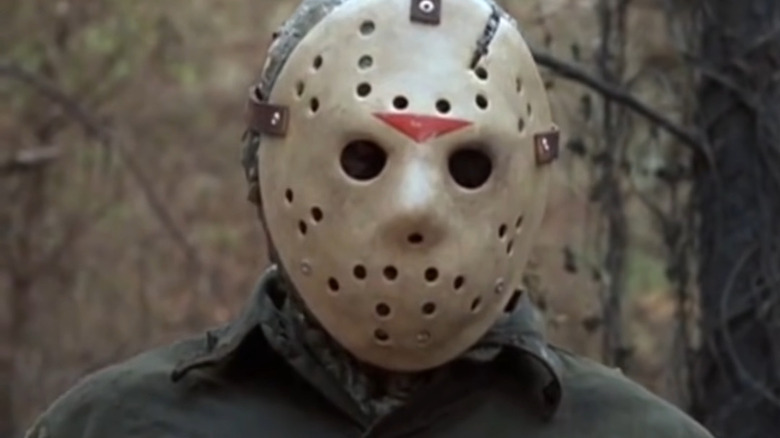 Paramount Pictures
We may receive a commission on purchases made from links.
Jason Voorhees is back — at least, in some form. According to Deadline, Peacock has put in a straight-to-series order for a series called "Crystal Lake," which is being pitched as something of a prequel to the iconic slashers of the "Friday the 13th" movies.
While this is the first "Friday the 13th" TV series that is linked to the films' characters and narratives, this won't be the first adaptation to hit the small screen, as the much-forgotten "Friday the 13th: The Series" ran for three seasons on first-run syndication from 1987 to 1990. That show, however, centered on an antique shop with various cursed items and did not feature Jason or any other character from the film franchise.
"Crystal Lake" be the first chance that a studio like A24 has to leave a mark on the universe of "Friday the 13th." This is a studio that has made a name for itself in recent years for its indie, fresh, and unique take on horror fare, as its projects, from "The Witch" to "Midsommar" to the recently rave-reviewed "X" and "Pearl," reflect.
Most details for the series are being kept tightly under wraps. There is, as yet, no trailer. Nor are there any cast details to whet our horror whistles. Generally, details are scant, but a few tidbits of info give us a sense of what to expect from "Crystal Lake."
When will Crystal Lake be released?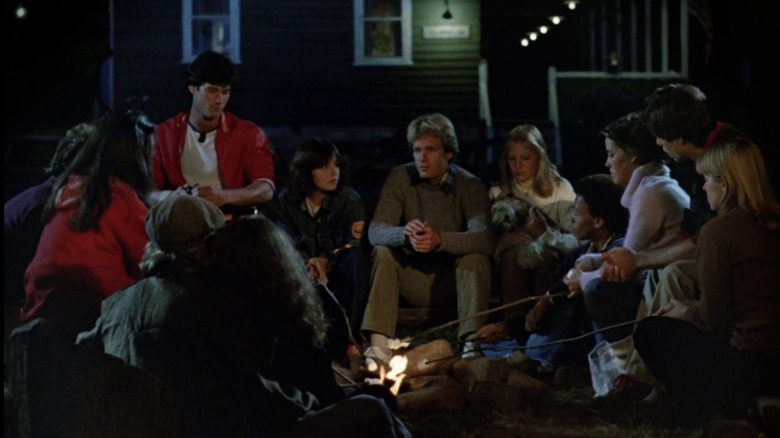 Paramount Pictures
At this point, there's no official release date for "Crystal Lake." However, we do have a rough idea of when we might return to the bloody world of Pamela and Jason Voorhees. In March 2023, "Friday the 13th" star and "Crystal Lake" cast member Adrienne King took to Instagram and posted a photo of herself alongside showrunner Bryan Fuller. In her message celebrating the upcoming show, she wrote "#Coming2024." So it looks like slasher series will be rising from the depths of Crystal Lake very soon and unleash carnage all over its new home — the streaming service Peacock.
What is the plot of Crystal Lake?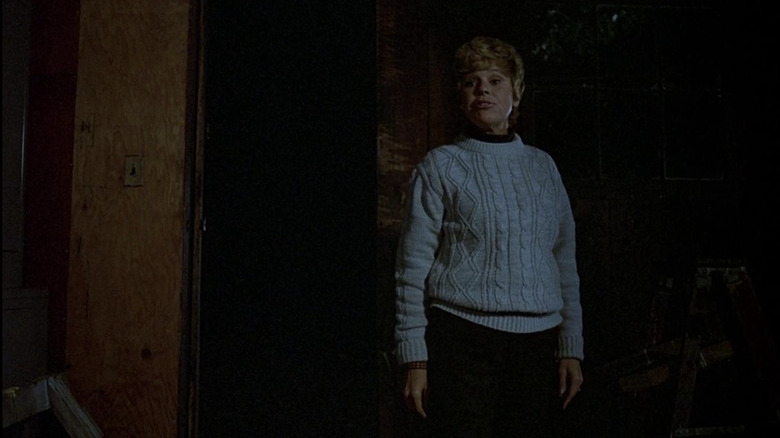 Paramount Pictures
Speaking with Fangoria, showrunner Bryan Fuller has described "Crystal Lake" as "less a prequel series than a ... pre-remake-uel series." We're not exactly sure what that means, but we expect it will serve as some sort of an origin story for the big bad Jason Voorhees. After all, Fuller also told Fangoria, "I think over the course of the series you will see many familiar manifestations of Jason!" Plus, according to Fandom editor Eric Goldman, showrunner Bryan Fuller was asked in January 2023 whether or not Jason's mom, Pamela Voorhees, would be a part of the show. His response? "We're honestly going to be covering it all. The series is covering the life and times of these two characters." According to Goldman, "these two characters" is seemingly in reference to Pamela and her hockey mask-wearing son.
Jason's mother Pamela (the late Betsy Palmer) — who famously does all the killing in the very first movie — also provides us with some details about Jason that can help us glean a bit more information about what to expect from the series. According to Pamela, Jason drowned in 1959 due to the negligence of teenage counselors at Camp Crystal Lake, after which Mrs. Voorhees killed them both. In other words, it seems reasonable to guess that "Crystal Lake" will be the "Friday the 13th" answer to A&E's "Bates Motel," not only acquainting us with how a young boy becomes a vicious killer but with the role his own messed-up mother plays in shaping him, too. 
Who is starring in Crystal Lake?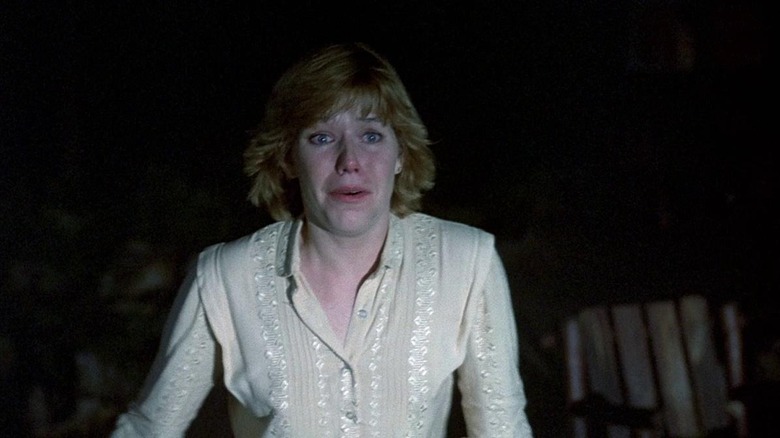 Paramount Pictures
At this point, we know very little about who Jason is going to slice and dice. However, we do know that a "Friday the 13th" icon will have a recurring role in the series. According to Fandom editor Eric Goldman, Bryan Fuller has announced that the one and only Adrienne King will appear in "Crystal Lake." King is the OG "Friday the 13th" final girl, having played the character of Alice Hardy in the original 1980 film. If you recall, Alice went toe to toe with Pamela Voorhees, lopping off the lunatic's head with a machete. Of course, Alice survived that movie and Pamela didn't, yet we know that series will cover both characters. That makes us think the show will be playing with the timeline, a la "The Godfather Part II." It seems very possible that we'll be getting a look at both Crystal Lake past and Crystal Lake present, and we'll keep you updated as we learn more about who will be playing sweater-wearing, counselor-killing mom and her murderous boy.
Who is showrunning Crystal Lake?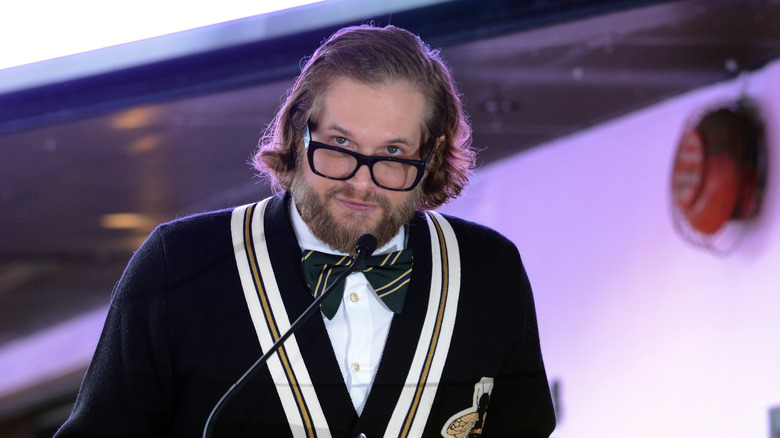 Albert L. Ortega/Getty Images
When it comes to the "Crystal Lake" series, the head camp counselor will be none other than Bryan Fuller, a creative well-known in the world of television. He's worked on shows like "Star Trek: Deep Space Nine" and "Voyager," and he was the creator of "Star Trek: Discovery." He was the showrunner on the first season of "American Gods" and has crafted series like "Pushing Daisies" and "Dead Like Me."
Fuller also has a solid pedigree in horror. He wrote the screenplay for NBC's 2002 television adaptation of "Carrie," and he was also the writer, developer, and executive producer for another horror icon's backstory — NBC's "Hannibal." He also produced the four-part Shudder documentary "Queer for Fear: The History of Queer Horror," and he plans on putting his own spin on a creepy classic, with a remake of John Carpenter's "Christine."
As showrunner, executive producer, and writer, Fuller's specific touch will be all over this series. And it sounds like he's had thoughts about Jason's origins kicking around his head for some time. "I discovered Friday the 13th in the pages of Famous Monsters magazine when I was 10 years old," said Fuller in the press release, "and I have been thinking about this story ever since."
Also announced as executive producers next to Fuller are Victor Miller, writer of the original "Friday the 13th" screenplay, Rob Barsamian, one of the original film's producers. This will mark the first time Miller and Barsamian have collaborated on a "Friday the 13th" story since the very beginning of the films. In fact, Miller and Barsamian have been at loggerheads in recent years, embroiled in a legal battle over who exactly created and owns the character of Jason Voorhees. Intellectual property attorney Marc Toberoff, who helped resolve matters, is also listed as EP.
Who is writing Crystal Lake?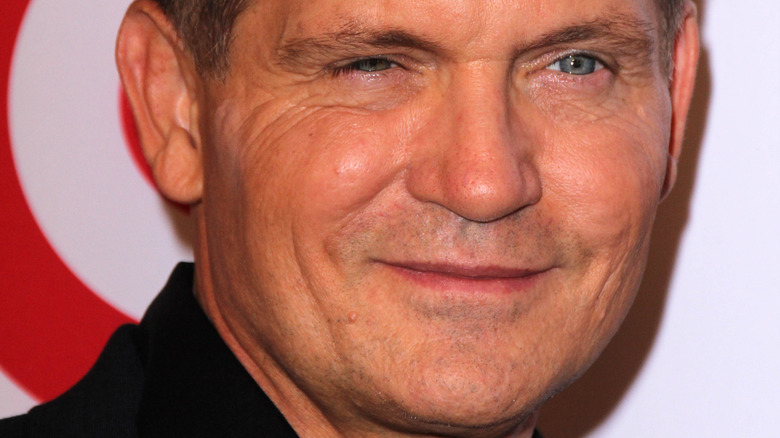 Kathy Hutchins/Shutterstock
Bryan Fuller will serve as a writer on "Crystal Lake," which is great news. He's an incredibly talented scribe, and he's penned episodes for his other shows like "Hannibal," "American Gods," and "Pushing Daisies." However, he won't be the only one writing for the series, as we know that one of the all-time horror scribes will be working on at least one episode. Kevin Williamson is being brought on board, and if you don't recognize that name, you'll definitely recognize his work. Williamson changed the horror game in 1996 with his screenplay for "Scream," taking things to new meta levels. He also wrote the screenplays for "Scream 2," "I Know What You Did Last Summer," "The Faculty," "Scream 4," and the recent "Sick." In other words, Williamson knows a thing or two about psychos that love chopping people up.
Who is doing the effects for Crystal Lake?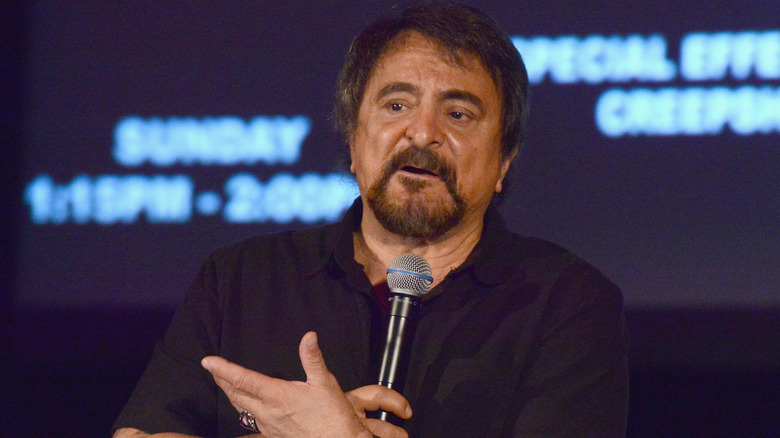 Albert L. Ortega/Getty Images
"Crystal Lake" is looking like something of a "Friday the 13th" reunion, with actress Adrienne King, writer Victor Miller, and producer Rob Barsamian all returning to the franchise they helped kickstart. However, there may be another "Friday the 13th" legend in the mix, one who will take the series to bloody new levels.
In April 2023, showrunner Bryan Fuller posted a pic on Twitter showing himself alongside the one and only Tom Savini. The photo was accompanied with the caption, "Talking stabby calendar days with O.G. @THETomSavini." Horror fans know that Savini is one of the genre's greatest effects artists, having worked on projects like "Dawn of the Dead," "Creepshow," and "The Burning." He's also played in movies like "From Dusk Till Dawn" and directed the 1990 remake of "Night of the Living Dead."
Perhaps most famously, Savini did the effects for the first "Friday the 13th" film, a movie that has no shortage of great kills. Savini also worked on "Friday the 13th: The Final Chapter," which is widely considered to be one of the very best Jason Voorhees movies. If Savini is indeed joining the "Crystal Lake" team, then we can't wait to see what gory gags he has in store.