Stephen King's Christine Reboot - What We Know So Far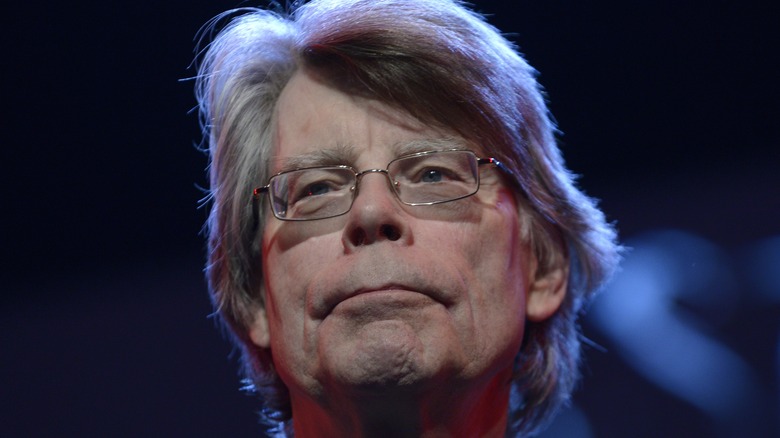 Ulf Andersen/Getty Images
In the mid-1970s, Stephen King's path to becoming one of the most respected and influential authors of all time began. As of this writing, his works have sold roughly 350 million copies worldwide, and the majority of his decades-old titles are as popular today, if not more so than they were when they first hit the market. To this day, King's trendsetting approach to horror, science fiction, and fantasy has readers coming back for more and media production studios reaching out to adapt his tales to a visual medium.
Much like the books, these Steven King-based movies and TV shows have taken popular culture by storm. Some of the more recognizable of the bunch include director Stanley Kubrick's divisive take on "The Shining" from 1980, 2017's "It," and the 2019 sequel, "It: Chapter 2," but they're far from the only King projects to get a Hollywood counterpart. One that doesn't typically garner many mainstream discussions is 1983's "Christine" directed by John Carpenter — a film centered on a sentient car named Christine that goes on a murderous rampage.
Even though the "Christine" movie tends to fly under the radar, the 1983 book it takes inspiration from has gone on to leave an indelible mark on the horror genre. Bearing this in mind, Stephen King, Sony Pictures, and Blumhouse Productions are revving up for a big-screen reboot (via Deadline). Here's what we know about it so far.
When will Christine cruise onto the big screen?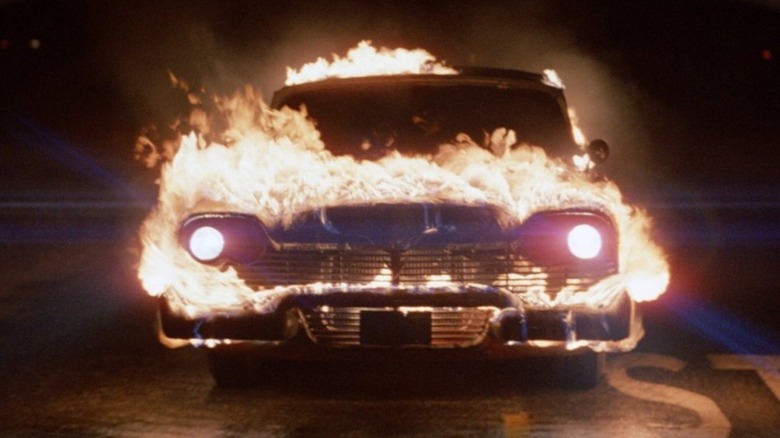 Columbia Pictures
Naturally, the most pressing matter on the minds of Stephen King fans about this announcement is when they can expect to go to their local theater and buy a ticket for "Christine." Sadly, at the time of this writing, no official release date has been provided by Sony or Blumhouse, so we'll probably have to wait a bit for either of them to speak up on the subject. However, in the meantime, we can do our best to approximate roughly when it may arrive based on a couple of important factors.
Considering his current light workload, it can be inferred that writer and first-time director Bryan Fuller is all-in on the project. Having written the poorly-received 2002 reboot of "Carrie," another famed King title, one would imagine he wants to devote his undivided attention to "Christine" to avoid making a similar mistake. The negative flip side to this is that penning the script, collaborating with Sony and Blumhouse, casting, shooting, etc. is quite a long list of to-dos that will put the film off into the distant future.
To make a ballpark estimate, the silver screen debut of "Christine" should land in 2022, 2023, or perhaps even later, depending on what the coming years hold.
Christine's cast is currently a secret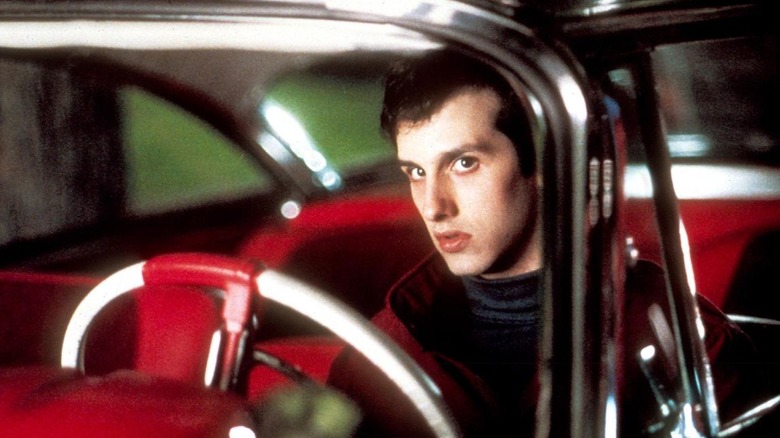 Columbia Pictures
Similar to the premiere of "Christine," the cast is under wraps, and since filming is still an undetermined amount of time away, it will remain as such for now. Frequent Bryan Fuller collaborators like Beth Grant, Jonathan Tucker, Chelan Simmons, and others could always end up signing on, but this is unconfirmed and merely speculation. Although what has been confirmed is a brief list of folks who are helping to bring the movie into existence from behind the camera. Suffice to say, a group of very capable and talented names has assembled to make it happen.
As mentioned previously, Bryan Fuller is tapped to spearhead "Christine" as a writer and director, coming off of such hits as "Star Trek: Discovery" and "Hannibal." Alongside him are Blumhouse's founder, Jason Blum — who worked on the likes of "The Invisible Man" and "The Purge" — in a producer role, and Sony's Peter Kang will oversee the project. Additionally, Vincenzo Natali and Steven Hoban are set to serve as producers, thus rounding out the list of known contributors at the moment. Of course, chances are Stephen King will lend a hand as well.
For those amped up about the "Christine" reboot, you'll want to keep your eyes peeled for further cast and crew information as production gets underway.
What to expect from Christine's story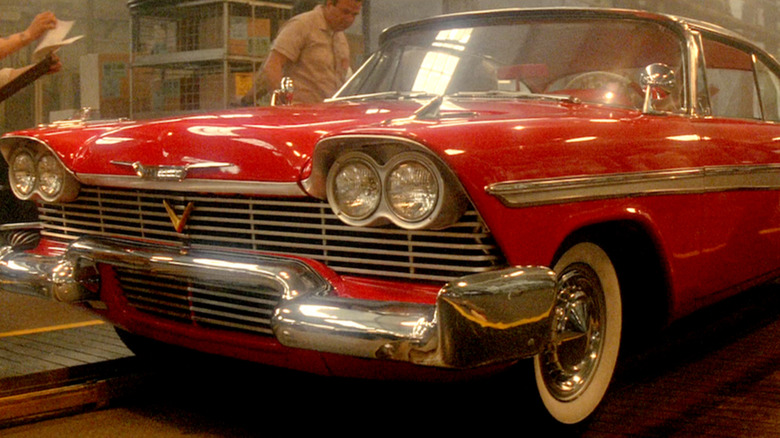 Columbia Pictures
In contrast to the release date and cast, the plot of "Christine" is much more readily available. Both the novel and the 1983 film focus on Arnie Cunningham, a shy, unpopular teenager who ends up with a 1958 Plymouth Fury named Christine and begins fixing it up. Over time, the vehicle changes its owner's personality, clears up his acne, eliminates his need for glasses, and replaces his quiet yet kind demeanor with a more angry, cynical one. Come to find out, Christine has a mind of her own — one bent on mayhem, destruction, and even murder.
It's to be expected that the impending "Christine" adaptation won't follow the source material beat for beat, as most Hollywood book renditions tend to do. But, according to Deadline, Bryan Fuller is committed to maintaining the original work's '80s timeframe and keeping the movie grounded in what made "Christine" a bestseller to begin with. This devotion to King's iconic tale, coupled with the horror expertise of Blumhouse Productions and Fuller's track record of delivering quality sci-fi and thriller projects, "Christine" is more than worth looking forward to.