Freddie Highmore Teases Funny, Sad Bates Motel Series Finale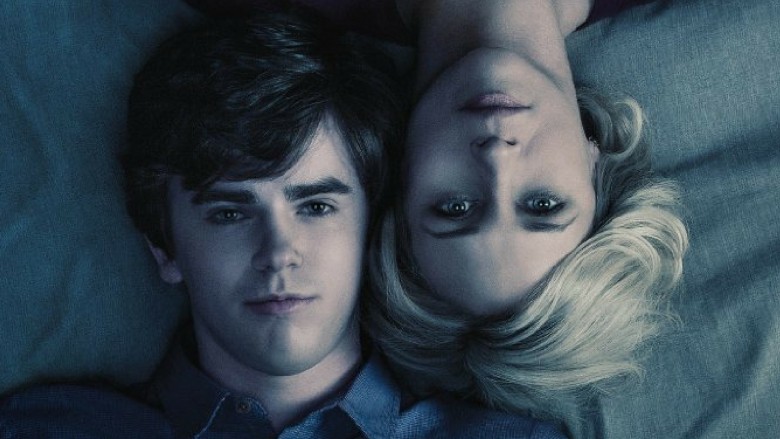 We may not be see Norman again on Bates Motel.
According to star Freddie Highmore, now that Mother has officially taken over, the final two episodes of the series may or may not see the return of the troubled motel manager, who has found himself in hot water after admitting to the murder of Sam Loomis.
"It will be interesting to see to what extent we'll get to see Norman again, when or if we'll get to see Norman again in the course of the last two episodes, now that Mother's completely taken him over," Highmore told Entertainment Weekly, adding that he loves Mother's "self-confidence" and her ability to manipulate people. "I found it very funny the idea that she is going as far as she can in terms of telling the story and trying to push people's buttons and feeling like she's on top of it and then ultimately the rug's pulled from beneath her feet," he said.
Highmore says that Mother won't go down without a "good old" fight, something which will continue through Monday's penultimate episode into the series finale on April 24. "The last episode could actually be my favorite episode that we've ever done," the actor teased. "Everything seemed to click. And it made me laugh out loud. It could be the funniest episode that we've ever done at the same time as being the saddest."
We'll find out if Norman makes his return and if Mother is able to weasel him out of his tough situation when Bates Motel airs Mondays on A&E. While we wait for the series finale, take a look at our list of the most shocking recent TV deaths.