Netflix Cancels Fate: The Winx Saga After Two Seasons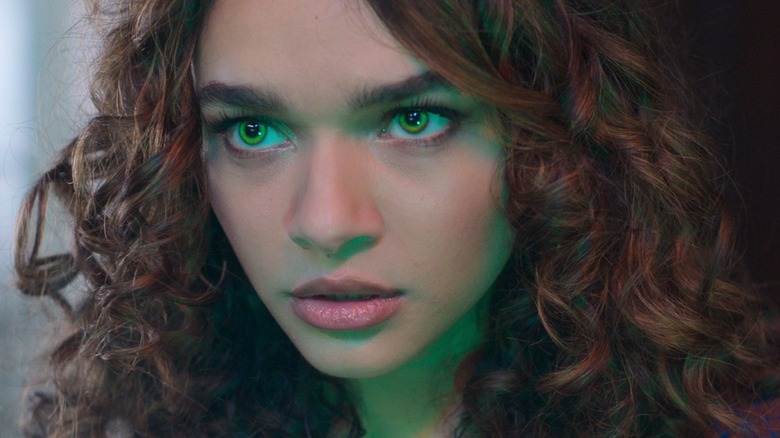 Netflix
Looks like the fairy tale is over. Literally. "Fate: The Winx Saga" has been canceled by Netflix after two seasons. 
"Hi all! So this is not fun news to share, but Netflix has decided not to move forward with Season Three of Fate: The Winx Saga," wrote showrunner Brian Young on Instagram about the series, which follows fairies in a magical boarding school. "This is especially tough because I know how many of you love [Season 2]. It's a heartbreaking silver lining, but silver lining all the same."
The popular Netflix series reached a cliffhanger ending at the end of Season 2, so unless Netflix plans to release a standalone movie to resolve it, à la "Sense8," the show's characters will remain suspended in limbo forever. In the last minutes of the seven-episode second season, Bloom learned that she had been put in stasis 1,000 years ago when she was a baby — which in turn sent her into the Realm of Darkness.
Bloom wasn't the only character with a cliffhanger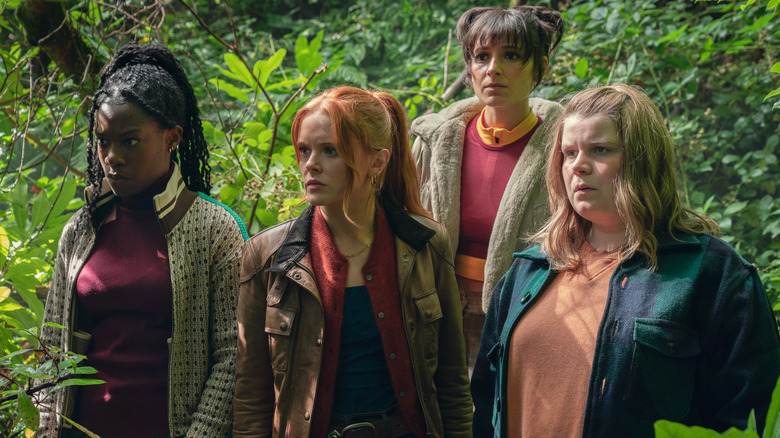 Steffan Hill/Netflix
Of course, there were plenty of other revelations in Season 2 that now may hang suspended indefinitely. For starters, Aisha learned that Grey is a blood witch — a reveal that would ultimately be a dealbreaker. Also, Terra went official with Kat after recently coming out of the closet, and Beatrix sacrificed her life in the fight with Sebastian. However, the Shadow appeared to bring her back to life in the end.
But despite "Fate: The Winx Saga" landing on Netflix's Top Ten list for five consecutive weeks in September and October, the show apparently did not merit a renewal order from the streamer. The show's second season even peaked at No. 2 on Netflix's English-language TV list after coming behind only Season 5 of "Cobra Kai." However, it's difficult to compare this to the performance of "Fate: The Winx Saga" Season 1 since Netflix didn't begin to share the weekly Top 10 lists until six months after the series' 2021 debut.
Fate: The Winx Saga creator Brian Young is proud and happy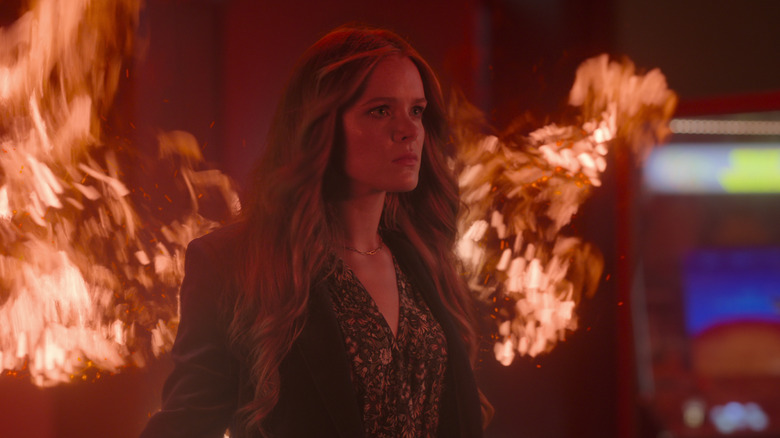 Netflix
Series creator Brian Young, who also served as showrunner and executive producer, remained upbeat despite the news.
"I'm so proud of everyone who worked on the show, and so happy we got to tell the stories we did," he wrote on Instagram. "Our cast and crew put in a ton of hard work creating this world and these characters. I'm grateful for each and every one of them, and for all of you for watching. It's been an amazing four years. Hopefully we'll see each other again in the future."
Young, who conceived "Fate: The Winx Saga" as a live-action retelling of the Italian cartoon "Winx Club" by Iginio Straffi, worked as executive producer alongside Judy Counihan and Kris Thykier of Archery Pictures, as well as Joanne Lee and Cristiana Buzzelli from Rainbow. The cast of "Fate: The Winx Saga" included Hannah van der Westhuysen, Abigail Cowen, Eliot Salt, Precious Mustapha, Danny Griffin, Elisha Applebaum, Freddie Thorp, Sadie Soverall, Theo Graham, and Robert James-Collier.