The Ending Of Fate: The Winx Saga Season 1 Explained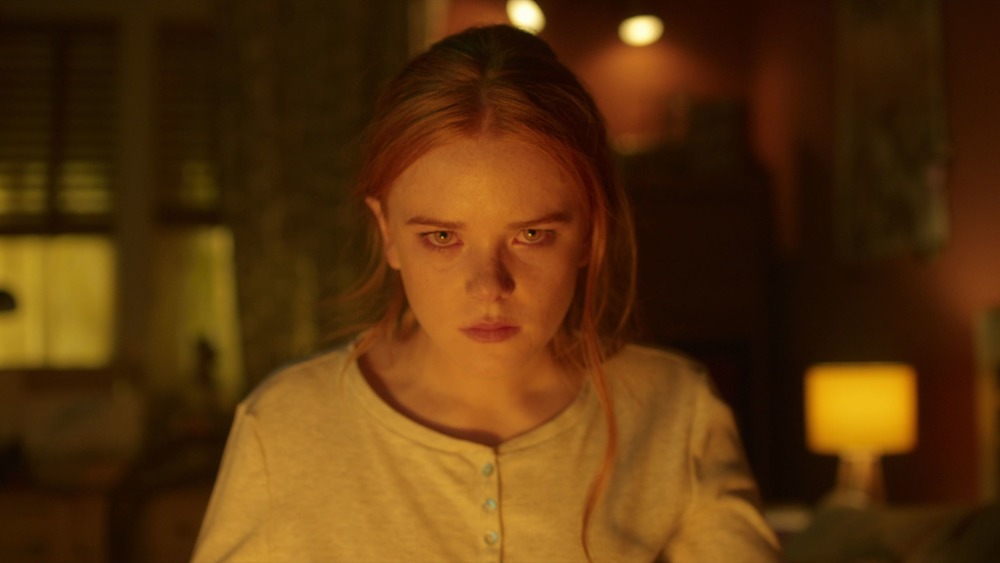 Netflix
Contains major spoilers for season 1 of Fate: The Winx Saga
The first season of Netflix's Fate: The Winx Saga ended with one fiery cliffhanger as Bloom finally tapped into her full potential as a fire fairy and sprouted wings in the process. Her big moment of self-acceptance allowed her to embrace her powers just in time to stop the Burned Ones, but she still has a lot to learn as she prepares to face off against Rosalind, the school's new headmistress in a potential season 2.
In the season's final moments, Rosalind not only kills Headmistress Dowling, she also takes over the school alongside Queen Luna and Andreas — Sky's father, who is somehow not dead after all. The trio are now poised to train the students of Alfea as soldiers, forcing them to join the ranks of Luna's Solarian Army as they brace for the coming of an all out war with the Burned Ones (yes, it is all very Harry Potter).
That puts Bloom, Sky, Terra, and the rest of their friends in a complicated position. The hostile takeover of Alfea more or less marks the end of their childhood. Now the students will have to decide if they're willing to go along with the militarization of the school, or if they'll rise up against the adults. Further complicating matters is the fact that Sky and Stella's parents are at the center of this coup, which means they'll be forced to choose between their parents or pursuing the truth about the trio's true motives — which we still don't know much about.
Rosalind, Luna, and Andreas are trying to weaponize Bloom against the Burned Ones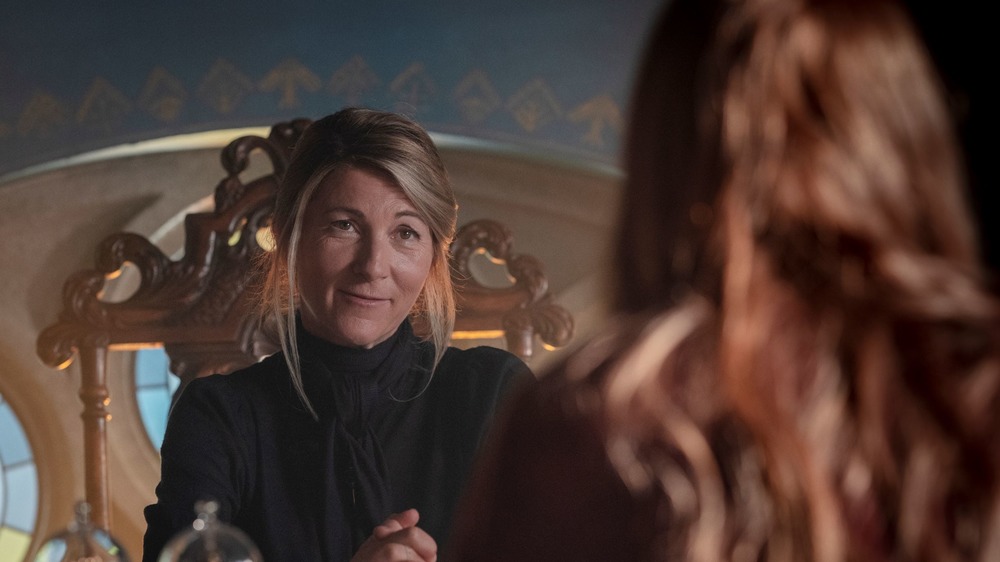 Jonathan Hession/Netflix
One of the season's biggest reveals was that Bloom and Beatrix were both taken from the village of Aster Dale as infants. While Rosalind claims that Bloom's biological parents are still alive, the powerful fairy's lineage remains one of the show's more confusing plots. What we know for sure is that Bloom wasn't actually from the village — she was taken by the Blood Witch's that resided there, because they wanted to harness her magic for their own gain.
However, Rosalind's motives for rescuing Bloom and then planting her with a human family in California weren't exactly pure either. She also knew that the young fire fairy had an ancient magic coursing through her veins that could be weaponized. And that's why she unleashed a small number of Burned Ones on Alfea near the season's end to test the extent of Bloom's powers.
It seems that Rosalind, along with Luna and Andreas, want to use Bloom as their secret weapon in the coming war with the Burned Ones. But it seems unlikely that their full plan will be revealed until the show finally introduces Bloom's biological parents and unravels the mystery surrounding her birth.
Fate: The Winx Saga is just beginning to show viewers the full extent of Bloom's powers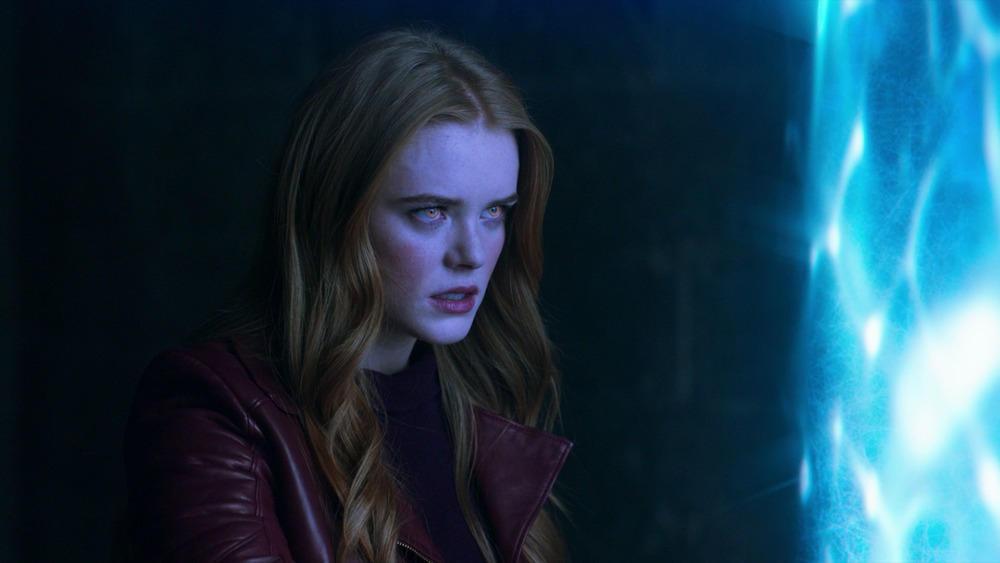 Netflix
If you thought Bloom sprouting fiery wings was cool, then you're in for a treat if Netflix renews Fate: The Winx Saga for season 2. In an interview with The Wrap, actress Abigail Cowen revealed her character's journey is just getting started.
"The whole reason that Bloom was put into the Firstworld was because she had these insane powers and she is one of the most powerful fairies, probably, that the Otherworld has ever seen," Cowen explained. "And I think that's what Ms. Dowling knew, and what people speculated. But in that moment, I think, just my personal opinion, that's the tip of the iceberg."
If Cowen is right, then season 2 could find Bloom in a precarious situation. While she seems determined to use her powers for good, there are still plenty of things about her past that Bloom doesn't know. As a result, her role in the war to come remains a question mark for now.
What we know for sure is that Alfea will never be the same after Dowling's death, and whatever happens next, the students are very much on their own.