Netflix's Fate: The Winx Saga Made Sure They Had The Thumbs Up From Their Predecessors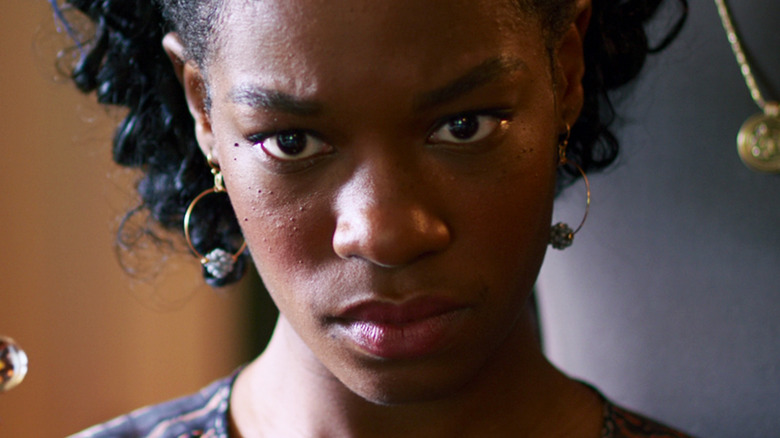 Netflix
"Fate: The Winx Saga" blew up on Netflix following the January 22, 2021 premiere of its first season to the streaming service. As its title suggests, "The Winx Saga" is based on the Nickelodeon cartoon "Winx Club." However, in the manner of gritty, teen-oriented reboot shows like "The Chilling Adventures of Sabrina" before it, "The Winx Saga" is for viewers significantly older than the children at whom "Winx Club" is targeted. While critics largely derided its quality, the series nevertheless established a sizable viewer base upon its first season's release, earning it predominately positive reviews from fans and a place at the top of Netflix's Top 10 list.
"The Winx Saga" returned for a second season on September 16, 2022, bringing back its core fairy team of Bloom (Abigail Cowen), Stella (Hannah van der Westhuysen), Aisha (Precious Mustapha), Terra (Eliot Salt), and Musa (Elisha Applebaum) for more adventures. Of course, the ending of "The Winx Saga" Season 2 sets up the show for a third season, suggesting the teen fairy drama will remain a Netflix staple for the foreseeable future.
Viewers familiar with both "Winx Club" and "The Winx Saga" are well aware that the similarities between the two shows are largely surface level. That said, Netflix employed the expertise of at least a couple of key "Winx Club" contributors early on in its production.
Some Winx Club originals helped oversee Fate: The Winx Saga in its early days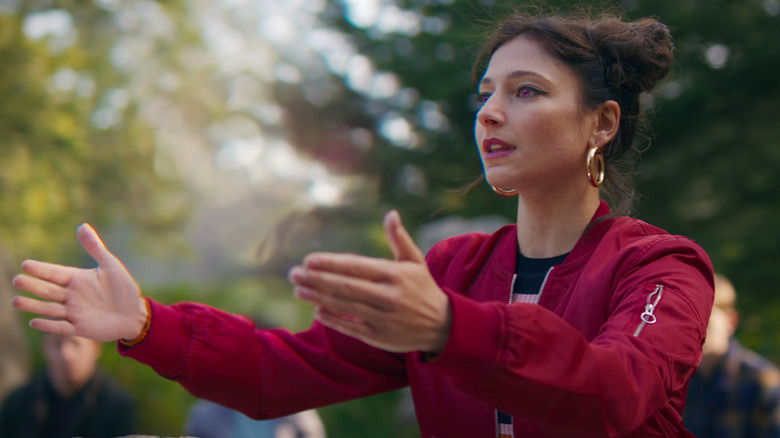 Netflix
Brian Young serves as showrunner on "Fate: The Winx Saga," after producing shows somewhat similar in tone like "The Vampire Diaries" and "Kyle XY." Although Young was uninvolved in the making of "Winx Club," he told TVLine that his show's predecessor remains an important part of its DNA. "Things will tie back into the 'Winx Club' universe. This show is inspired by that," Young said in an interview about Season 3.
In fact, at least two key contributors to "Winx Club" helped oversee "The Winx Saga" during the making of its first season. "Winx Club" executive producer Joanna Lee notably produced "The Winx Saga," though her involvement is limited to Season 1, meaning that the show continued with an entirely original production team moving forward.
Furthermore, in response to a fan question about her lack of involvement in "The Winx Saga," Molly C. Quinn, who voices Bloom in "Winx Club," revealed that the "Winx Saga" team brought her in at one point in the series' early days. "I did get to meet with the great production team and read the pilot! It'll be a fun show and I think the casting is wonderful," she wrote on her Twitter account.
So, while "Fate: The Winx Saga" may be its own entity, its ties with "Winx Club" began before its first episode premiered, and seem to remain a priority for its showrunner moving forward.