Sense8 Creator Was Unsure About Two-Hour Finale At First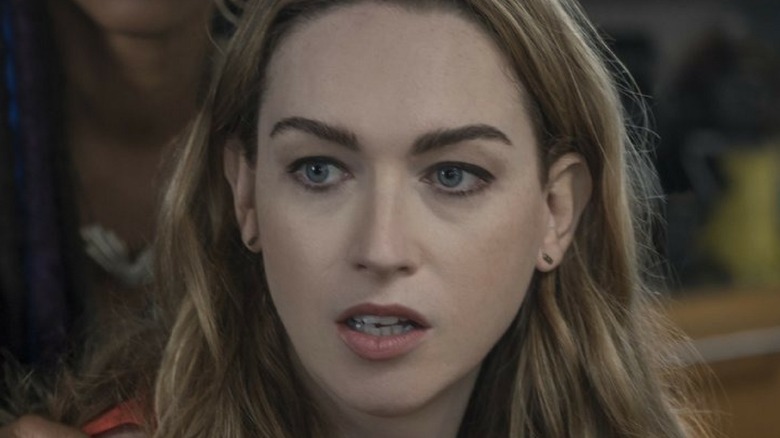 Fans were shocked and outraged when Netflix handed down a cancelation to their sci-fi series Sense8 earlier this summer, with hundreds of thousands signing a petition to bring back the show. They were eventually at least partially satisfied when the streamer announced that the show would get a two-hour finale movie, but as it turns out, that offer was on the table much, much earlier.

Sense8 was canceled shortly after the premiere of its second season, which saw the sensates fighting against the dark forces that continued to track them. The diverse show had a hugely dedicated fan base, who immediately began to push back against Netflix to try and get them to renew the show, using the hashtags #RenewSense8 and #BringBackSense8. 
Netflix chief Ted Sarandos appears to recognize how devoted the show's fan base is, revealing in a recent interview with Variety that he offered the potential for a movie to creator Lana Wachowski when he first alerted her to the show's cancelation. "She would have liked to go on, but she wasn't as excited about doing the two-hour [finale]," he said. Apparently, fan petitions made her reconsider her decision. "The fan influence on her was very helpful," Sarandos said. "Her desire to have an ending increased a lot."
Wachowski hinted that the fans played a big part in her decision to go on in her announcement about the movie, writing, "The outpouring of love and grief that came in the wake of the news that Sense8 would not be continuing was so intense that I often found myself unable to open my own email... I had never worked so hard, or put so much of myself into a project as I had with Sense8 and its cancellation hollowed me out."
She went on to say, "In this world it is easy to believe that you cannot make a difference; that when a government or an institution or a corporation makes a decision, there is something irrevocable about the decision; that love is always less important than the bottom line," she wrote. "But here is a gift from the fans of this show that I will carry forever in my heart: while it is often true those decisions are irreversible, it is not always true." 
The finale movie is due out next year. For now, see why Netflix was unable to give the show another full season.